New faces will be joining several boards around Pinellas County after municipal elections wrapped up March 15.
Voter turnout was just 27.97%, with 33,737 of the county's 120,616 registered voters casting ballots.
Clearwater
One of the most closely watched elections was in Clearwater, where six candidates were squaring off for two seats.
Lina Teixeira, a community activist and artist, will be taking Seat 5 on the Clearwater City Council after defeating outspoken Scientology defector Aaron Smith-Levin and Jonathan R. Wade Sr., pastor of St. James African Methodist Episcopal Church. She captured almost 44% of the vote, compared with 36% for Smith-Levin and 20% for Wade.
Returning to his post in Seat 4 is incumbent David Allbritton, who fended off a challenge from community activist Maranda Douglas and retired technology specialist Gerry Lee.
Albritton got almost 56% of the vote, besting Douglas' 35% and Lee's 8%.
Tarpon Springs
The City Commission in Tarpon Springs will have almost a complete makeover, including a new mayor and three new commissioners.
Commissioner Costa Vatikiotis, a former city manager and engineer, received 56.4% of the vote to defeat Robin Saenger, a former commissioner who ran her own art business until 2019.
Vatikiotis will replace Mayor Chris Alahouzos, who is term limited.
Joining Vatikiotis on the board will be newcomer Craig Lunt, an independent consultant in cyber and network security, who won Seat 2 with 53.6% of the vote, defeating Lisa Malamatos-Benitez.
The race for Seat 3 proved to be one the tightest of the night in the entire county, as Mike Eisner, a retired contractor, ended up defeating George Koulianos by just nine votes, 2,752 to 2,743. The race was so close it required a machine recount by the Supervisor of Elections Office on Friday morning.
The pair of candidates were vying to take over from Connor Donovan, who was not seeking a second term.
The race for Seat 4, which is open after Townsend Tarapani announced he would not be seeking reelection, pitted Panagiotis "Peter" Koulias against Jacqueline Turner.
In another tight race, Koulias came out on top by capturing 52% of the votes cast.
Oldsmar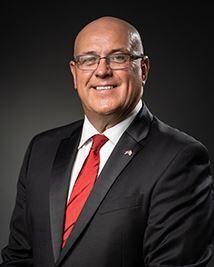 More changes are on the way in north Pinellas. In the mayor's race, City Council member Dan Saracki captured 52.8% of the vote to defeat the incumbent, Eric Seidel, who got 47.2% of the vote.
Political newcomer Jarrod Buchman, a member of the city's Planning Board and Charter Review Committee, captured Seat 2 on the council with 55.4% of the vote. He defeated former mayor Doug Bevis.
Both of the unofficial winners were opposed to a proposed density increase that could pave the way for a mixed-use residential and retail complex on a 10-acre lot next to City Hall.
Madeira Beach
The beach town's City Commission will have two new members after District 1 candidate David Tagliarini, a former educator and administrator in the Pinellas County school system, bested incumbent Helen "Happy" Price with 55.3% of the vote, compared with Price's 44.6%.
Vying to replace District 2 Commissioner Nancy Hodges, who did not seek reelection, were Charles "Chuck" Dillon and Ray Kerr. Late March 15, Dillon held a lead of just one vote, 490 to 489, which led to a recount Friday morning.
Kerr ended up gaining three votes and flipping the result. The final tally was 492 for Kerr and 490 for Dillon.
Belleair Beach
The small city of Belleair Beach had a big field of candidates for voters to choose from.
They chose a new mayor, as council member Dave Gattis captured 77% of the vote to easily defeat incumbent Joseph A. Manzo, who netted 22.8%.
Lloyd Roberts, Mike Zabel and Jody Shirley will be joining Gattis on the council, leaving incumbent Robyn Ache, Lynda Kathryn Welch and Berc Sarafian on the outside looking in.
Roberts (27.8%) and Zabel (25.3%) were political newcomers, while Shirley (24.7%) regained her council seat after losing her post by one vote in the last election.
St. Pete Beach
Commissioner Chris Graus, a Realtor, will retain his commission seat in a District 1 rematch with Terri Finnerty.
Graus secured 62.4% of the vote to defeat Finnerty, owner of consulting firm Course Correction Inc.
Redington Shores
Another rematch ended with the same conclusion after District 1 incumbent Jennie Blackburn, a local Realtor, defeated former commissioner Tom Kapper, who served six terms on the board.
Blackburn received 52.8% of the vote compared with Kapper's 47.1%.
Belleair Bluffs
Longtime incumbents Joe Barkley and Taylour Shimkus will be returning to the commission after fending off a challenge from first-time candidate Darlene Kavanagh.
Barkley (33.4%) has served on the commission for 13 years, and Shimkus (38.6%) for 12 years.
Belleair
Belleair voters gave their police department some added backup after 80% of them approved a charter amendment. The amendment makes the potential abolishment of the police department more difficult by requiring a 5-0 vote from the commission as well as more than 60 percent of voters.