INDIAN SHORES — Only Santa could have grown a better-looking beard than the ones Indian Shores' police officers were sporting for the department's second year of "No Shave November," a fundraiser capped by a "Best Beard Contest" on Dec. 1 at Town Hall.
The festivities culminated Dec. 2 at Stefanec's Barber Shop in Belleair Bluffs, where the officers each received a free shave, returning to clean-cut regulation status once again.
Participating officers paid $25 each to the fundraising kitty for the opportunity to forego shaving for the entire month of November. Chief Rick Swann and Capt. Glen Smith seeded the pot as they did last year to get things going. This year, Mayor MaryBeth Henderson of Redington Shores challenged Mayor Patrick Soranno of Indian Shores for each town to donate $1,000 in lieu of both towns' preempted holiday parties due to COVID-19.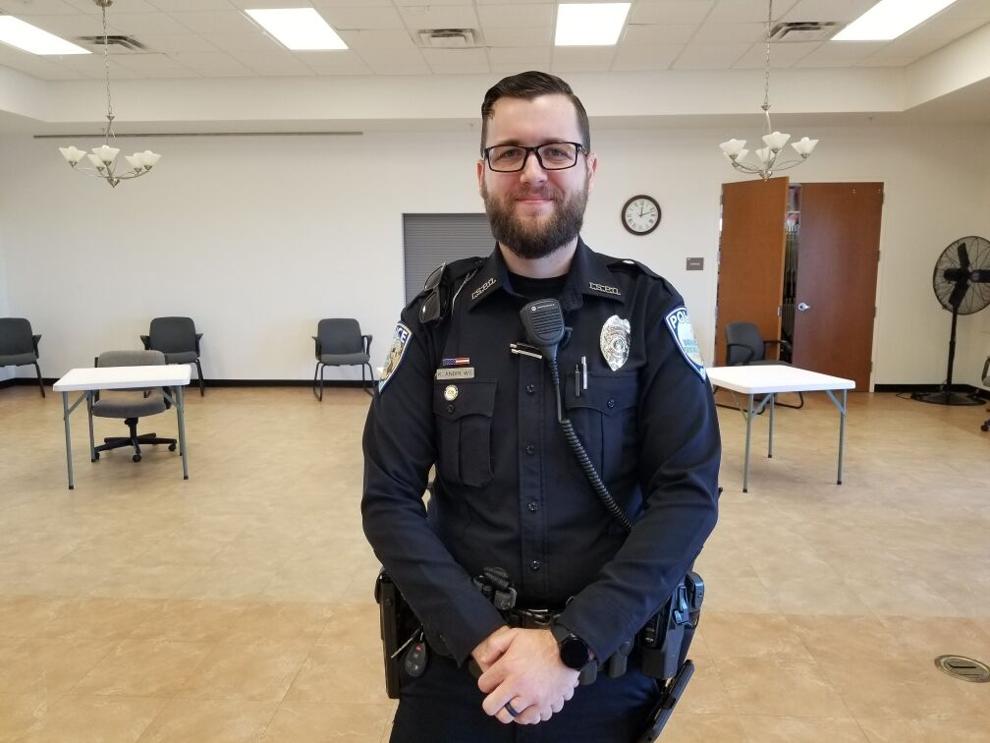 More staff and Town Council members from both towns kicked in donations as well as the other officers not growing beards, but it didn't stop there. Surprisingly, even without the event being advertised in advance, word got around anyway, with citizens of both towns calling the chief to see if they could donate as well.
Last year the chief set a fundraising goal of $1,500 and the department surpassed that by $500, raising $2,000.
"This year, Capt. Smith and I set a goal of $2,000, and we have $5,000 coming in so far," said Swann.
Last year, two charities benefited from the fundraiser. Since the ISPD has already raised more than twice the amount they raised last year, they will be donating to Clothes To Kids Inc., Santa's Angels, and Suncoast Voices for Children this year.
All three are locally based nonprofits. Clothes To Kids provides free clothing for school-age children, Santa's Angels distributes toys to needy children, and Suncoast Voices for Children supports the needs of children transitioning out of foster care. The toys purchased by the officers for Santa's Angels are already piling high in the precinct.
Four officers competed in the "Best Beard Contest," including Kevyn Andrews, Justin Guillory, Shane Tindall (last year's winner), and Ronnie Hadley. The winner was Officer Andrews. Mayors Soranno and Henderson as well as Indian Shores public information officer Darlyn Stockfisch and Redington Shores Town Clerk Mary Palmer served as judges and reported their picks to Lori Kaess, administrative assistant to the chief.
Participants and observers were masked and socially distanced. Kooky Coconut Café of Indian Rocks Beach provided bag lunches for the event at Town Hall.
The chief finessed the professional shaves at Stefanec's the day after the contest. "Officer Guillory is getting married on Friday, so he can really use this shave," said Swann.
Even in the age of COVID, Christmas spirit was in full force.
"The generosity of the officers and the people we serve in Indian Shores and Redington Shores is amazing," said Swann.