MADEIRA BEACH — Following an extensive and exhaustive selection process that started with 28 candidates, the City Commission met in a special meeting Sept. 7 and made the final decision for city manager. In a close vote, a sharply divided commission picked Lee Staab, a Colorado resident with a mostly military background, over City Manager Bob Daniels to lead the city.
The candidate field had been reduced from 28, to seven, and then to four. After the final four candidates were selected, one withdrew because he wanted a higher salary, and another for unspecified reasons, leaving only Staab and Daniels.
Before the vote was taken, it was clear from previous comments that two commissioners strongly favored Staab, two favored Daniels, and one — the mayor — would be the swing vote.
Commissioners Doug Andrews and Helen "Happy" Price were for Staab. Neither of them had even included Daniels in their top five or top three list. Andrews' criticisms of Daniels were frequent and sharp throughout the selection process. "To say that Daniels is the best candidate is absurd," Andrews had said.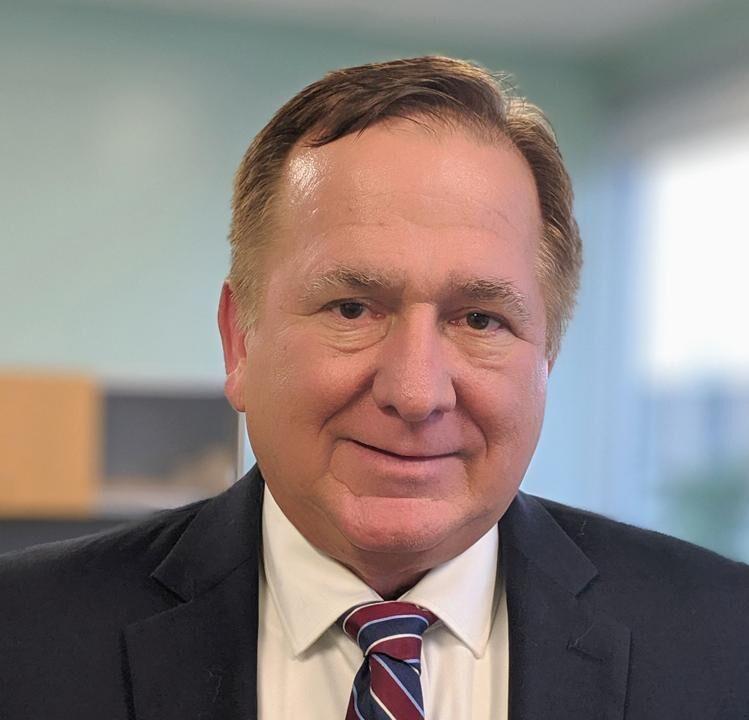 Price was a strong supporter of Staab, saying, "If there's anyone that can bring people together, it's Staab."
Commissioners Nancy Hodges and Dave Hutson favored keeping Daniels. Hodges had said at a previous meeting, "I've read through everything and I thought Bob Daniels was the best."
Hutson said he had wanted to keep Daniels for stability.
With the commission split, Mayor John Hendricks became the swing vote that ousted Daniels as city manager and gave Staab the job. Hendricks had shown support in the past for keeping Daniels but was also impressed with Staab. When the candidates were narrowed to four, Hendricks said that Staab "has had experience all over the world doing different things. He's very, very qualified."
The commission members said very little at the September 7 meeting where they made the final city manager selection. They voted by paper ballot, with the city clerk reading how each member voted, with Hendricks, Price and Andrews for Staab, and Hodges and Hutson for Daniels.
After the final 3-to-2 vote was announced, Daniels spoke. He thanked the commission for giving him the opportunity to serve as city manager for the past two years. Daniels is currently serving as interim city manager since his contract expired Aug. 31.
Then Daniels pointed out that the commission members had, "in this age of Zoom meetings," never met Staab face to face. All of the interviews with Staab were electronic, with Staab in Colorado where he lives.
"Hiring somebody for this type of position without even meeting with them face to face is just different," Daniels said. "It's not in the best interest of you or your staff." He advised the commission to consider "flying Mr. Staab in and have some type of meetings with him face to face."
The commission agreed later in the meeting to bring Staab to Madeira Beach for a visit of two to three days or more, that would include contract negotiations and meeting staff members.
He will be offered a salary of $135,000 and "we will not go beyond that," said Hendricks. That salary figure was given to Staab during interviews, Hendricks said, "and it was acceptable to him."
To ease the transition, Hendricks recommended that there be an overlap period between Staab starting and Daniels leaving. The commissioners and Daniels were agreeable to doing that.
Staab will be offered a 30-month contract, so that it will not end during budget season.
Hendricks spoke of his vote in a later phone conversation with Tampa Bay Newspapers.
"Bob did a good job," he said. "You're not going to please all the people all the time." But, he said, there were problems between Daniels and "a commission member," and "we can't have this type of discord going on at commission meetings."
Hendricks said his goal "is to settle the city down, and this will do that."
He also said his decision to vote for Staab was "one of the most difficult I've ever had to make." He mentioned Staab has no Florida experience, "which the commission has said they wanted, and that's a problem for me."
"We'll have to take a wait-and-see approach" with Staab, Hendricks said. "I hope he's as good as his resume says he is."
Staab is a former county manager of Grand County, Colorado, and a city manager in Minot, North Dakota. He has military background, and is a West Point graduate with 27 years as a commander of the Corps of Engineers. After retiring from the Army, he was president of a military-related company. He currently heads a nonprofit that works with military people and veterans seeking housing.