MADEIRA BEACH — In three weeks, the 2021 hurricane season will begin.
That reality is a source of dread for many people who live on the barrier islands along the Gulf of Mexico — and particularly so for Madeira Beach residents Grace Ariss and Eric Cabrera and their families.
For them, it seems like just yesterday that Tropical Storm Eta snuck up on Pinellas County beaches with up to 6 feet of storm surge to flood and severely damage hundreds of homes.
Seven months ago, Eta forced both families into temporary housing, and they are still unable to return to their homes.
"There are still so many people still suffering here," says Ariss. "We are lucky that we could afford to rebuild, but not all people can do that."
Countywide, Eta flooded more than 400 homes with up to 18 inches of water. Another 1,035 homes had up to 3 inches of water, and more than 1,400 homes had wind damage, according to Joe Borries, operations manager for Pinellas County's emergency management department. Twenty homes were listed as destroyed and uninhabitable.
On the beaches, the Nov. 11 storm surged through John's Pass and other inlets to overflow seawalls along the Intracoastal Waterway.
"A lot of people were affected in Madeira Beach, the Redingtons and Indian Rocks Beach. One house in Treasure Island had 24 inches of water inside," Borries said.
More than 400 homes in Madeira Beach were flooded, resulting in 20 homes demolished or about to be demolished. One home in Redington Beach will be torn down, while nearly 40 homes in that town reported varying levels of damage from flooding. In Redington Shores, 75 homes sustained minor flood damage and one home will be demolished.
Other beach communities are still collecting damage data from the storm.
Local governments hoped federal funds would be available to help residents but quickly discovered that despite major damage on the beaches and other low-lying shoreline areas, there was not enough damage to qualify for aid.
However, Borries said the county was able to help some homeowners, renters and businesses get about $1.43 million in storm-related aid from the Small Business Administration.
"You need to know your risk and be prepared," Borries said. "There is not much you can do once the water reaches your door sill and you don't want to leave once the flooding starts. You need to have a plan for financial resiliency."
Both Ariss and Cabrera point to neighbors who cannot afford to completely repair their homes, often because their insurance companies refuse the reimburse them for the full amount the city says is required to make them habitable.
Another issue facing many homeowners is the federal 50% rule which says homeowners cannot spend more than half the value of a home on repairs in any 12-month period unless the structure is raised above 100-year flood levels. That is an expensive process.
According to officials, an unknown number of homeowners in beach cities did make repairs but failed to apply for permits because of that rule, fearing they would be denied.
"It is very frustrating," says Linda Portal, director of community development for Madeira Beach. "Living on an island is an adventure. It's a conscious choice and with that comes responsibility and risks."
Portal called the extensive damage in her city "a really big deal for us. Almost 25% of our housing units had some damage. Some people have paid for flood insurance for 30 years and this was their first claim," says Portal, explaining that just a few inches of water in older wooden houses can warp an entire structure. Even so, insurance companies would only pay for what the water actually touched.
As homeowners tore out damaged baseboards and drywall, Portal says they often discovered black mold, dry rot, termite damage and even old live wires hanging in the walls.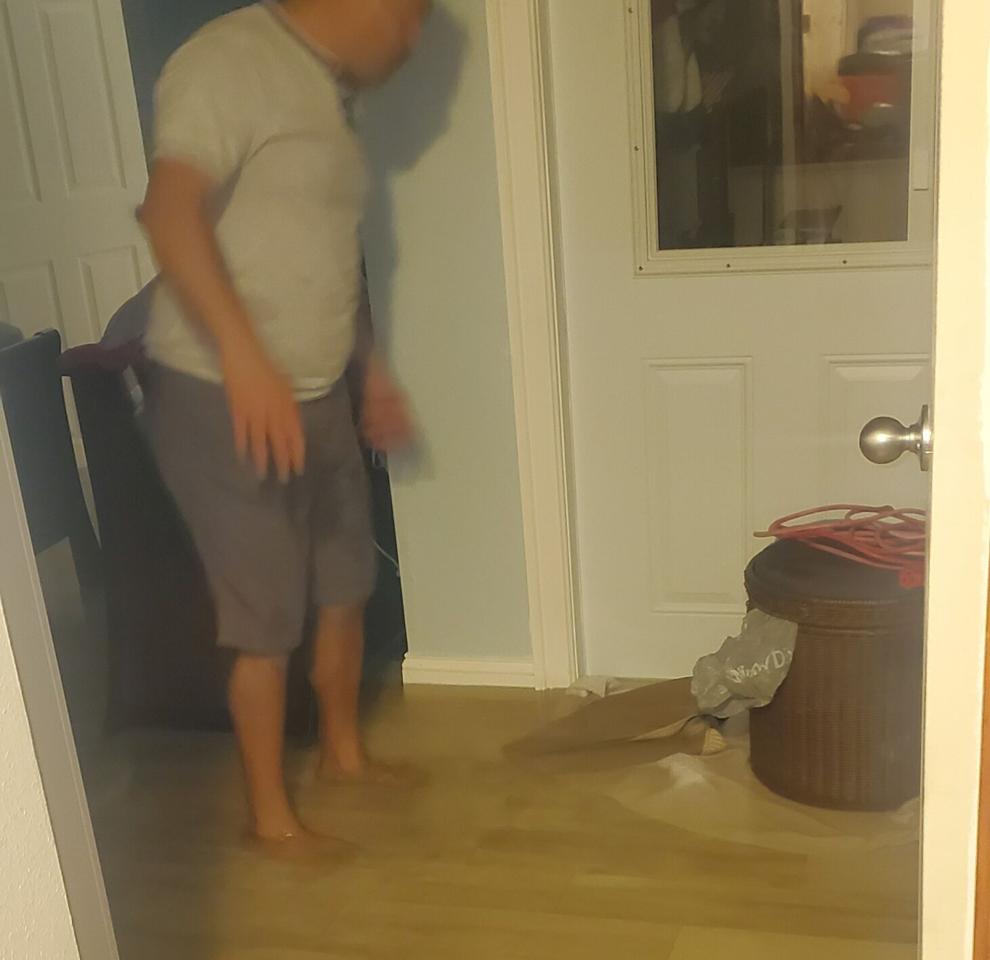 "A lot of the houses here are old and originally built as vacation cottages. When people buy a home, they really don't know what is back there behind the walls," she said.
Portal says one of the most important steps in preparing for the upcoming hurricane season is for homeowners to make sure their insurance policy has the "right language." However, she declined to say what that language should be, except for making sure policies will pay for temporary housing.
"We can't help with that," she said.
According to Consumer Reports, new flood insurance policies usually take 30 days to go into effect. Coverage applies only to damage directly caused by floods, not prior damage from other causes.
For example, if lower kitchen cabinets are water-damaged, most flood insurance policies will pay for replacing them, but not for upper undamaged cabinets even though they may not match the new cabinetry.
Also, flood insurance often does not cover temporary living expenses, loss of use of or access to the home, outside landscaping or structures, personal items, or, perhaps most importantly, cars.
Federally-backed flood insurance is capped at $250,000 per structure and $100,000 for contents. Private insurance policies are available and can substitute for or supplement federal flood insurance, such as paying for temporary housing.
Cabrera learned the limits of federal flood insurance the hard way.
The Cabrera family purchased their 1950s-era home five years ago and now have given up any hope of living in it again.
"During the storm, our kids were standing up on their beds screaming because they did not want to get electrocuted," he said.
Madeira Beach sent letters to homeowners whose water damage to their home exceeded the federal 50% rule and recommended the home be raised or demolished.
Cabrera was one of those to receive such a letter. He sent a copy of the letter to his insurance company, but they refused to cover the total loss.
"We had a $400,000 loss but the insurance company only gave us $50,000," Cabrera said, as he described the loosened and warped floor tiles, black mold, and ruined sheetrock walls caused by ankle-deep water.
"The insurance adjuster denied replacing the floor tiles, claiming they had been installed wrong. He said there was no way to prove the flood did it," he said.
Cabrera now has hired a lawyer to fight with his insurance company over its refusal to completely reimburse the damage caused by Eta.
One of Cabrera's neighbors purchased their home last August for $450,000. Because of Eta flooding, they had so much damage they tore their house down and are now trying to sell the empty lot, he said.
Portal cautioned people that if they do experience damage from storms, they should not make their own repairs without getting a city building permit.
"They may not recognize dangerous situations in the walls," she said. "For their own protection, let us know what they are working on. Let us inspect the work."
The water damage to the Ariss family's home did not exceed the 50% rule, so they have started to make repairs. They had up to 6 inches of water inside their home and have had to cut out the lower two feet of walls and replace flooring.
Their biggest problem was finding reliable contractors. They finally gave up and are working as their own contractor.
"We're not done yet and will end up dipping into our own pockets. Our insurance did not cover the cabinets, the swimming pool or landscaping. Supply costs have skyrocketed," said Ariss.
Meanwhile, living in a furnished rental home is costing the family over $3,000 a month for enough space for their two children and four small dogs.
When asked if they are worried about getting hit by another tropical storm or hurricane, she just shrugs.
"The reality is there is nothing we can do. We have owned our home for over 20 years, and this is the first time it has flooded," said Ariss. "We hope to move back in by the end of June, just in time for hurricane season!"