BELLEAIR — Some people shine brightest during the darkest times. And times are pretty dark at the moment, which is why community leaders and groups are banding together to help those in need.
The ripple effects of the coronavirus pandemic have been felt by individuals, families and businesses throughout Pinellas County and around the world, so people are doing whatever they can to make a difference.
For instance, Chris Scott, owner of Belleair Market on Indian Rocks Road, could be seen outside his store March 27 unloading several pallets of fresh produce into an RCS Food Bank truck. 
"Sysco Foods came to me and said, 'Hey, we've got all this extra produce, what can you take at deep discounts?'" Scott said. 
He didn't need all the food for his store, but saw that Devin Pappas, publisher of Harbor Bluffs Living magazine, was seeking food donations for RCS via social media. He called her and she said they'll take whatever he can get them.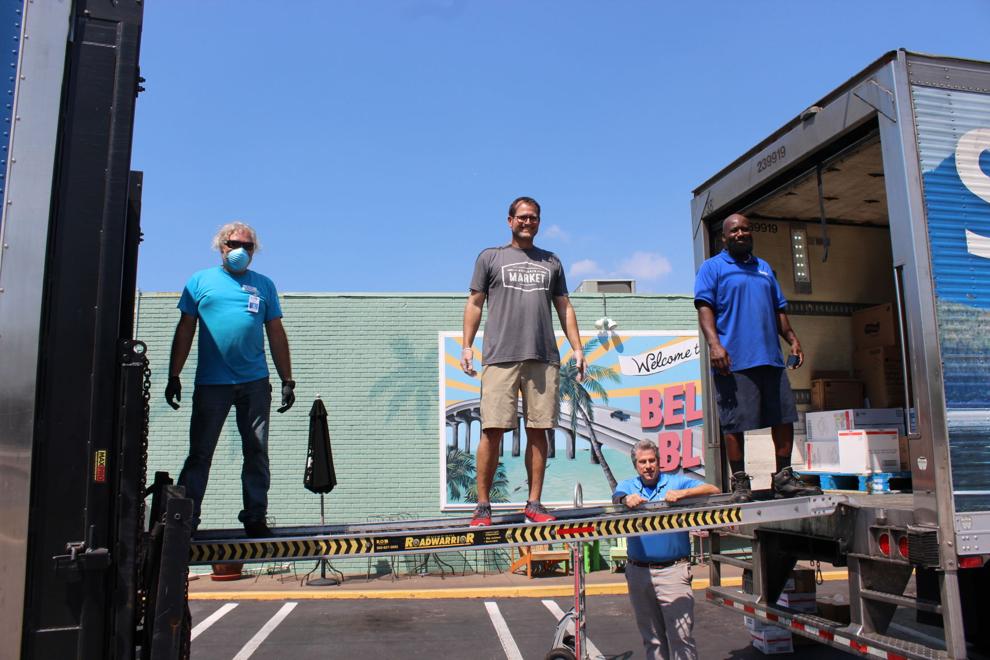 So, he bought 2½ pallets of produce, potatoes and fruit, and donated it all to the food bank.
"So, now we have some people who are going to be able to eat," he said.
The donation is welcomed, because RCS supports more than 75 community food pantries, serving more than 130,000 individuals each year. 
Kirk Ray Smith, RCS president and CEO, said the nonprofit is now facing an increased demand with dwindling supplies. 
"We've seen a decrease in what our retail partners are able to provide," Smith said. "One of the ways we address food insecurity is we have relationships with several grocers. They give surplus to us and give us discounts on additional (items) we purchase from them. This panic buying is having a ripple effect on us. They no longer have surplus. It's down 80 percent pre-coronavirus."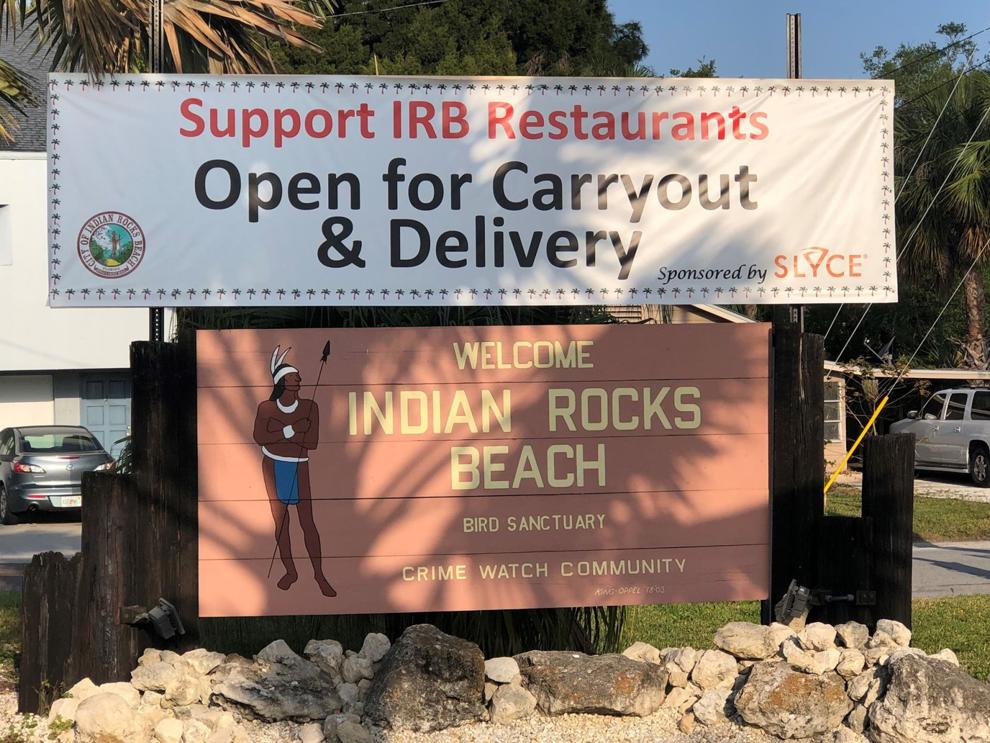 IRB stands together
Indian Rocks Beach Mayor Cookie Kennedy said her community is also stepping up to meet the needs of some of its more vulnerable residents and businesses.
"We're trying to stay focused and not let the magnitude of the virus overwhelm us and everyone else," she said.
Volunteers from IRB Action 2000 and the IRB HOA have teamed up with the city to help create a document that lists resources and information available in the community for those who may need help with grocery shopping or arranging for pharmacy delivery or pickup.
The document, which can be viewed at www.indian-rocks-beach.com and www.irbaction2000.com, also lists area restaurants that are offering carryout or delivery.
The city plans to mail the document out to all of its residents and aims to set up a helpline for people to call that will be staffed by volunteers.
Volunteers are also establishing a program for older city residents who need help shopping for food or picking up and dropping off their prescriptions. For more information, call 727-293-1664
Kennedy said getting a grip on the crisis has been a frustrating and overwhelming task, but it's important to keep a positive outlook.
"We have a community that is united and will stand together," she said.