INDIAN ROCKS BEACH — City resident Don House has charged that outgoing Commissioner Nick Palomba is not a legitimate commissioner and every decision the commission has made in the past two months should be thrown out.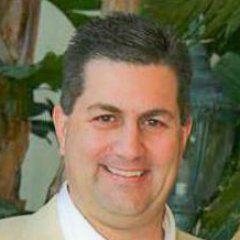 House told city leaders Feb. 11 that the city charter states a commissioner must be a resident of Indian Rocks Beach. He said Palomba is not.
Two months ago, Palomba and his family moved to Largo. House said public records show the commissioner applied for a homestead exemption at the new address.
"Nick doesn't qualify," House said. "Therefore, none of the business done by this commission is legal. You are neglecting your oath of office and all business should be suspended," he said.
In his opening remarks, House revealed that his father had died earlier in the day.
"Obviously I have more important places to be this evening," he said. "However, I am here because this is a very important matter."
Later in the meeting, City Attorney Randy Mora said there was no simple answer as to whether or not Palomba is qualified to serve.
"There are a number of factors which have to be taken into account," he said. "First of all, the City Clerk has some discretion in the matter. He has property in both cities, so in order to determine (if) he is qualified, a procedure must be followed beyond making charges at the meeting."
As for the charge that the business of the commission be considered invalid, Mora said not so.
"I don't see any action that has been taken by this commission in the last two months that would be invalidated by his presence."
Mora explained that even if Palomba were to be disqualified, then any decisions taken by the commission would have to be considered as if he never voted, and no vote by the commission in the previous two months was decided by only one vote.
Ironically, it was Palomba's last meeting. He decided not to run in the March election because of job responsibilities. He thanked the other commissioners for their work and partnership with him.
Still noisy
Residents who live near the pickleball courts in Kolb Park are not going away with their noise complaints. Resident John Owens, for the second meeting in a row, told commissioners that the noise coming from the courts is not bearable. He showed up with a letter signed by many of those residents.
"I have 14 names here which I would hesitate to call a petition but a request to do something," he said. "One hundred percent of the residents who live near the courts want you to know that the noise barriers are of little help, some would say of no help at all."
Owens said it is the hours of operation that are at fault.
"It is unbearable at 7:30 in the morning," he said. "The same when it is late at night. We would like the hours restricted to be from 9 a.m. to 7 p.m."
Two weeks ago, when Owens complained to the city on the subject, especially about the fact that nonresidents of the city were playing on the courts, he was told by City Manager Gregg Mims that because the park is public land — much of it paid for by taxes from the public at large no matter where they live —there was no way to prevent outsiders from using the courts. Owens didn't forget that.
"I find it ironic that our tax money paid for those courts just to bring in people from outside to come in and annoy the people who paid the tax. It is just too much."
He got no response from the commissioners.
In other news
Mayor Cookie Kennedy read a proclamation honoring the IRB Homeowners Association. The association is celebrating its 50th anniversary this year.
Over that time an untold amount of money has been raised by the group for projects in and around the city. Kennedy called on all the residents of Indian Rocks Beach to recognize and honor the group's 50th anniversary.