GULFPORT — Last August, while installing a gate at a client's private residence, landscape designer and sculptor CreaSirene Starelk Egan Romanelli watched as a 300-year-old live oak tree was cut down at a nearby property.
The home on that land was "dilapidated," she said. New owners had recently bought the property and wanted to flip it.
"The first thing to go was the tree, because it was growing into the foundation of this falling down garage," she said, "and then they couldn't save the garage anyway."
Romanelli was heartbroken over the loss of the tree.
"I was told that it was one of the oldest trees in St. Petersburg," she said. "It got me thinking."
The Gulfport resident got to work, ultimately creating a "powerful" art installation, the Fallen Tree City Memorial, which was temporarily erected at Clymer Park, the location of the country's first food forest on public land, which she also founded, Dec. 7-12.
"I really wanted to speak out for the trees," she said. "I felt a deep call to action."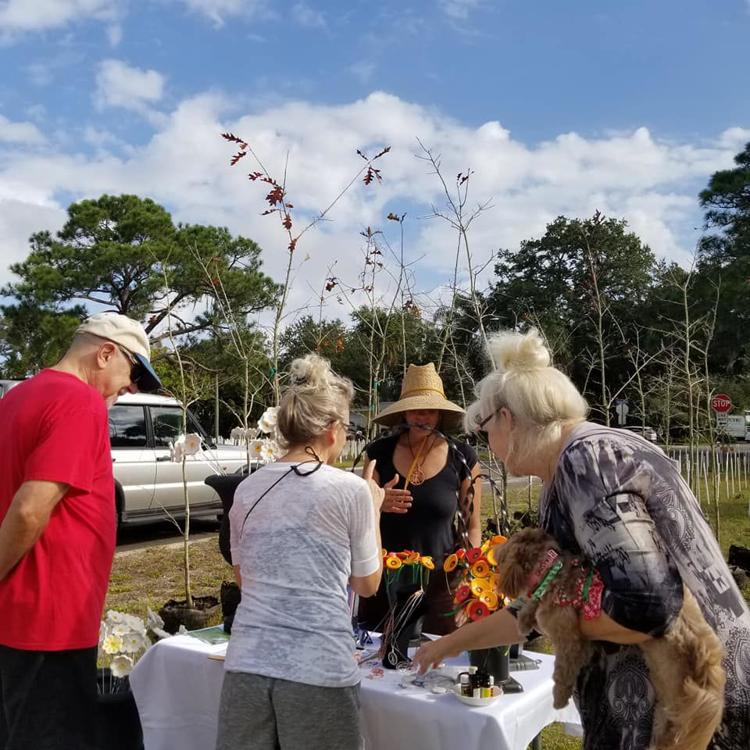 Under the umbrella of her nonprofit organization, Eat Be Grow Sustain, Romanelli and her team installed 3,763 white, wooden posts, donated by Home Depot and Lowe's. Each post represented a tree that had been removed with permission in one of Pinellas County's 13 municipalities that have received a Tree City USA designation — Belleair, Clearwater, Dunedin, Gulfport, Largo, Oldsmar, Pinellas Park, Safety Harbor, Seminole, South Pasadena, St. Pete Beach, St. Petersburg and Tarpon Springs — during January through September 2019.
The organization contacts each city to obtain information about how they handle tree removal, including the number of trees removed, how they celebrate Arbor Day, and whether they have a staff arborist, community garden, food forest or tree fund.
Eat Be Grow Sustain also gave away 500 trees as part of the project. Ellenton Nursery in Parrish donated shumard red oaks, while Chestnut Hill Farm donated live oak saplings. The nonprofit also purchased a number of slash pine saplings through the forestry service.
"We'll be tracking all of the trees we gave away for success," Romanelli said. "When people picked up their tree, we registered their name, location, contact information, and we're going to help make sure these trees live."
As they planned the installation, House Bill 1159 passed, changing the laws regarding tree removal.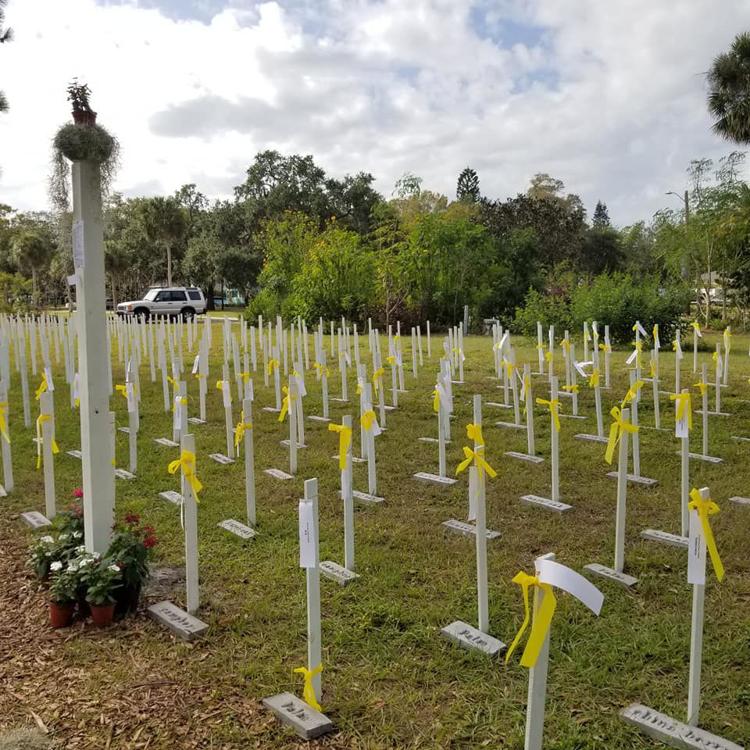 "It eroded local government controls on protecting trees," she said. "Now there's no need for a resident to get a permit any more. All they need is a note from an arborist. This law passing gave our project even more meaning."
Since the bill is still so new, many cities are uncertain how they will be affected by it, she said, adding that larger cities, like Clearwater, Dunedin and St. Petersburg, have more resources to mitigate tree removal.
Moving forward, in addition to overseeing the tree registry, she hopes to connect with cities other than Gulfport on sharing information about the importance of trees and, perhaps, even traveling with the memorial.
"Every city cares about quality of life, and tree canopy definitely has to do with quality of life," she said. "My goal is to reach out and start that conversation."
For more information, visit the Eat Be Grow Sustain website.