Joanne Kennedy was fully prepared to open her Indian Rocks Beach hair salon this past Monday. Gov. Ron DeSantis' stay-at-home order had forced her business to be closed for a month, but she was certain that was going to end when he made his announcement April 29.
"We thought we were opening. Honest to God, I thought we were going to be opening this weekend, and that it was going to be 40 or 50% capacity or something," Kennedy said May 2.
In preparation, Kennedy said one of her four stylists came in and they bleached the floors, painted, wiped all the counters with antiseptics, and stocked up on personal protective equipment.
"We got everything that we have to have," she said. "We have our masks, the certain capes that we have to have, the goggles that we have to have. We have gotten everything to anticipate being able to open."
Unfortunately, they won't be necessary just yet, because hair salons were among the close-contact businesses that DeSantis has yet to allow to open.
Kennedy said the past month has been "incredibly tough" for her, but also for the four women who work at her salon, some of which haven't received any federal or state aid as of yet.
She also planned to be first in line Monday morning to apply for Pinellas County's small business grant.
The question of whether or not her business should be open is also a difficult one because Kennedy, who is known by most around town as "Cookie," also happens to be the mayor of Indian Rocks Beach. As such, she is responsible for the general welfare of the community and its residents.
"It is a double-edged sword because I don't want anyone to come in and get the girls sick," she said. "We don't want to get sick and we don't want to get anyone sick, but I feel like our intention is to follow exactly what the guidelines are and I'm hoping within a week we will be working."
The economy is a big part of that welfare, she said, noting that the Beach Community Food Pantry has been working in overdrive since the novel coronavirus reached Pinellas, and she has been working to help residents navigate the unemployment system and plans to continue.
"I'm very concerned about the economic issues that will be going on. We have over 20 restaurants in our community," she said.
The community has supported them, she added, but the governor's plan to limit them to 25% capacity means that some will still not open.
A tough call for restaurants
George Haber understands why.
The owner of Havana Harry's Market in Largo said he hadn't decided whether or not he would open his dining room just yet.
"I don't think it's going to work for many restaurants," Haber said. "I think there is going to be a lot of confusion — I don't think the idea of 25% occupancy will benefit most restaurants."
Haber, however, said he agrees in part with the order. He intended to open up and increase his outdoor seating area for the May 4 opening, but as of May 1, had not decided whether or not he would open for indoor seating.
While his restaurant has sustained on a skeleton crew, Haber said his takeout business has increased substantially. He said he was sure that opening up at 25% occupancy — which would amount to about 16 people in his dining room — would generate enough revenue to offset the cost of employees who would be needed to staff the restaurant.
And on a more personal note, Haber said he thinks opening now is just too big of a risk — to his staff and his customers.
"We've done it this way for a while," he said. "If we keep doing it this way, it's not going to kill anyone. We're this close … why not wait a little while?"
Amanda Payne, president and CEO of Amplify Clearwater, the city's chamber of commerce, said most restaurateurs she's heard from are just happy to have some sort of reopening at all.
"To be honest, most of them have been very understanding and appreciative of the fact that there seems to be a thoughtful approach," she said.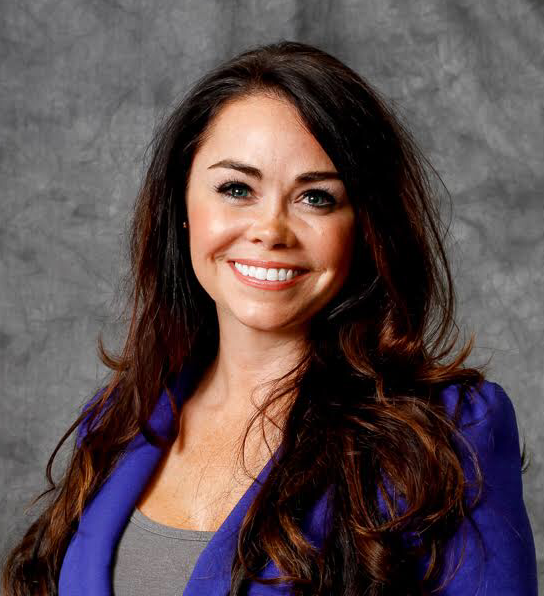 It still comes with large challenges, though, so she thinks the process will be a gradual one.
The supply chain remains a concern and owners are not yet sure how safe customers will feel.
"In some cases … there's concern about consumers as well and whether they're wanting to get back out so quickly and visit these places," she said.
She said Amplify has encouraged businesses to take their time and is helping to make sure employees are well-trained and safety precautions are in place.
"I think there's a variety of approaches and it's to be determined what level of precautions we need to make the customers feel safe," she said, noting that some restaurants might be taking temperatures of employees and guests.
Ready to go
Chris Yiallouros of Mamas Kitchen in Seminole is not one with qualms about opening up his dining room.
"It's better than nothing," he said as he prepared his restaurant to reopen partially on May 4. "We have to begin somewhere — this is a good start."
Like Haber, Yiallouros said he's had to depend on takeout orders to sustain the restaurant over the last weeks. At 25% occupancy, the dining room of Mamas Kitchen will hold 27 customers inside and 16 can be seated outside.
"We will comply completely with the order," Yiallouros said, adding that he will space out tables appropriately.
Yiallouros also said he hopes the additional revenue will allow him to bring back employees laid off due to the outbreak.
"With that and our to-go business, we'll be able to bring people back, and I'm happy about that," he said.
Yiallouros said he isn't worried that he won't see many customers coming in.
"People are already calling to make reservations," he said.
Looking ahead
Payne said people are also beginning to make reservations at Clearwater Beach hotels — albeit for a little later in the year.
"I know some of our hotels have begun to see an increase in their reservations, but I think it's the July-August timeframe," she said.
The slow reopening means some of those hoteliers will be waiting for business to ramp up.
"I know that at least a couple of our hotels that closed aren't planning to reopen for at least a couple more weeks," she said.
And when they do reopen, the tourism landscape will likely be much different. Typically, visitors travel from all over the globe for Pinellas County's world-renowned beaches.
That probably won't be the case for a while. Payne said local businesses are shifting gears to focus their efforts on the local market and those who can drive to the beaches.
How long they will have to stick to that strategy is anyone's guess. Until then, people like Cookie Kennedy are encouraging residents to follow the guidelines so that the community can recover faster and stronger.
"I do think the guidelines that were put in place were good, and I think if we can continue to do that for the first two to four weeks, I think we'll be fine," she said. "I'm counting on it."