INDIAN ROCKS BEACH — Fire trucks and stations are getting old. Operating costs are exceeding revenues. Raises for staff have been delayed. These are some of the top financial problems facing the Pinellas Suncoast Fire & Rescue District.
That's why district officials are seeking a $100 increase in several categories of property assessments through a March 12 referendum.
With less than two weeks remaining before the election, officials and others in favor of the increase in assessments have been speaking out on the fire district's plight.
Among those are Fire Chief Mike Burton, who addressed the Indian Rocks Beach City Commission on Feb. 12.
As Burton explained, the last tax increase approved by the district voters was in 2008. Voters approved a measure in a 2016 referendum that allowed the district to levy a new tax increase, but a circuit court judge ruled in September 2017 that the wording of the referendum was confusing and not valid. The district board of commissioners declined to appeal the ruling.
"So, we are operating on 2008 dollars," Burton told city commissioners at their February meeting.
He discussed the challenges the district faces.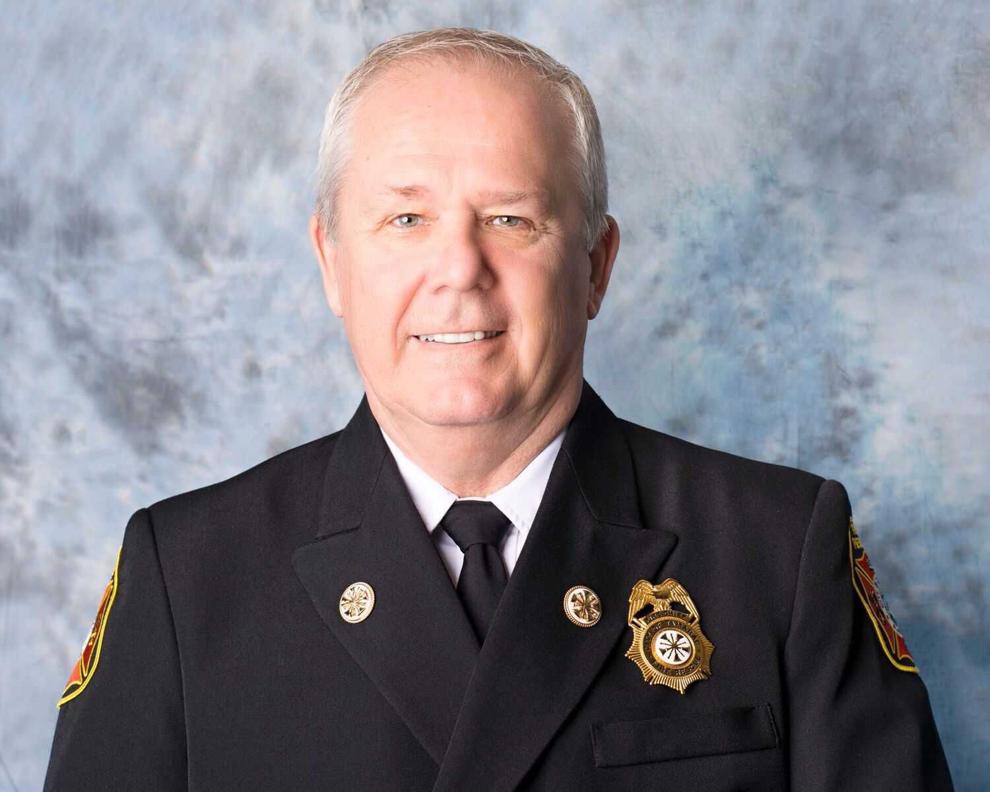 "Our fleet is aging and not in a graceful way. We're having significant issues keeping our fleet up and operating. Two of our three fire stations need to be replaced," Burton said. "One of those is 45 years old, the other is 54 years old."
All of the stations have to be evacuated for tropical storms, he said.
One general wage increase has been approved for staff since 2010. Without an increase in revenue soon, the chief is concerned about the future of the fire district. In the last few years, the district has spent reserves to maintain current operations.
"Barring an increase in revenue or painful service reductions we are going to simply be an untenable financial situation not later to 2024," Burton said, "which would require changes significantly ahead of that."
Revenues this year are $5.1 million while expenses are $5.4 million.
"Your operating costs should not exceed your revenue. That's the position we are in," he said.
He also discussed the community-based stakeholders' task force that studied the issue over a course of months, meeting 11 times since April.
The group consisted of residents in each of the municipalities and the mainland area, business owners and elected officials.
They discussed the pros and cons of ad valorem taxes versus non ad valorem taxes. Minutes of the meetings show that members of the task force were concerned about making sure that the ballot issue was clear, to avoid a repeat of the court challenge.
A member of the task force, Matt Loder, Crabby Bill's executive officer, also discussed the district's financial difficulties at the Indian Rocks Beach Feb. 12 meeting, giving praise to Burton.
"I think he's an honorable guy. I think he's the fire chief who can help us go ahead and protect our neighborhoods and our citizens," Loder said.
Burton, a 42 veteran of fire and EMS services, was hired in October 2017, most recently serving as chief of the Tamarac Fire Rescue Department.
Loder said the district can't afford to have first responders or services that aren't prepared.
"Unfortunately, that costs money to be ready for something that may never happen," he said, "and I'll be fine with that."
Indian Rocks Beach resident Kelly Cisirik, who also served on the task force, said she and her husband, John Pfanstiehl, were among the biggest opponents on the 2016 referendum.
"So, you might be surprised to hear me say we personally support this $100 increase," she said.
"I have a great deal of confidence in Chief Burton's willingness to work with Pinellas County now, and that would be necessary … to build or rebuild fire stations," Cisarik said.
Commissioner Ed Hoofnagle, who filed the lawsuit against the district over the ballot language in the 2016 referendum, also pitched his support for Burton and agreed with his comments that evening.
Commissioner Phil Hanna also complimented Burton.
"I'm wholeheartedly for the $100. I think it's a good value for the fire protection they provide," Hanna said.
Another supporter of the move to raise assessments is Indian Shores Mayor Patrick Sorrano. "My personal opinion, it's critical. They haven't had an increase in 10 years," he said in a telephone interview.
He expressed in confidence Burton, saying he has engaged the community.
Sorrano called the $100 increase reasonable, saying his biggest concern is the quality of service and response times. Because of the demographics of Indian Shores, the average age of residents is probably in the mid-60s, he said.
"So, having a first-class fire department, first responders for emergencies, is critical, including for myself," Sorrano said.
Belleair Shores Commissioner Raymond Piscitelli, who served on a task force, said at a recent commission meeting he encourages residents to support the increase, which he said would "save us thousands of dollars" versus an increase based on the millage rate. A millage rate-based tax that was proposed previously "would have cost me about $2,000 more," Piscitelli said.
Piscitelli said the extra money is needed by the Fire District.
"If this doesn't pass, the district will have real financial problems and the county will take it over," he said.
The task force looked at the millage comparisons for all the fire districts, EMS funding, impact fees, the breakdown of all the district's property types, the 2020 Penny for Pinellas funding, the assessment of commercial properties, motel-hotel assessments, the statutory exemptions from property taxes and an EMS settlement agreement with Pinellas County, Burton said at the fire district's board of commissioners meeting Jan. 3 meeting.