MADEIRA BEACH — Early on a Wednesday morning, dozens of local fishing captains iced down fresh fish at Wild Seafood in Madeira Beach as tourists and local workers watched.
The catch, some 5,000 pounds of grouper and snapper, is not headed to stores or restaurants, its usual destination. Once it was processed by Evan's Meats and Seafood, it was donated to Jared Hechtkopf Community Food Bank at the St. Petersburg Free Clinic.
"The clinic is a multiservice, independent, human services agency which provides Floridians assistance with food, shelter and health care," said Erin Grebenev, local lead for the program and deck boss at Wild Seafood Co.
Jennifer Yeagley, CEO of the free clinic, said the fresh fish will help feed people who have lost income due to COVID-19 and other reasons.
"Since the onset of the pandemic, we've been serving at times up to triple the amount of families we typically support," Yeagley said. "Half of these households have never had to visit a food pantry prior to COVID-19."
All fish donated through this program are tagged with the Gulf of Mexico Reef Fish Shareholders' Alliance Gulf Wild tags. The tags track the fish's journey from fishing plate to the dinner table so consumers know the fish meet strict size and limit rules. It also helps separate overseas fish from domestically caught fish, which helps reduce intrusions into United States fishing grounds, too.
The partnership is overseen by the Shareholders' Alliance, the largest organization of commercial grouper and snapper fishermen in the Gulf.
The program is supported by Catch Together, a nonprofit that raises funds to strengthen fishing communities and fishermen across the country who prioritize sustainable fishing practices. Catch Together is supporting similar efforts in other regions including Alaska, Maine, Cape Cod, and Martha's Vineyard.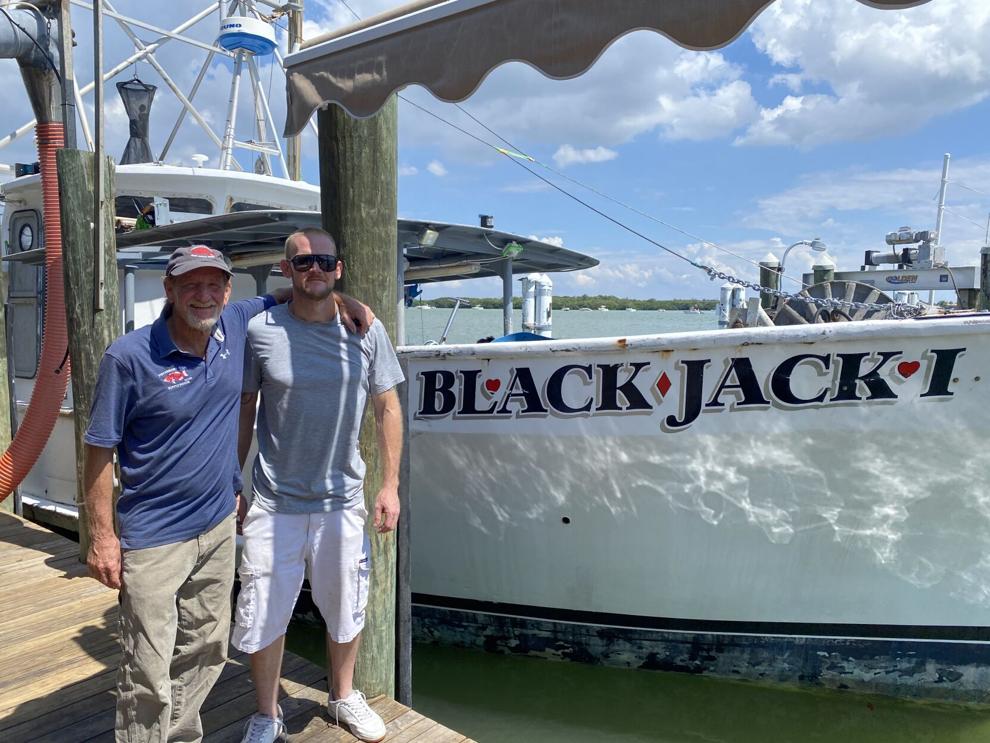 Grebenev said this is just the beginning of the program, which involves about 40 local fishermen and their boats, such as Black Jack I with Capt. Bobby Carter.
"We've been part of this community for our entire lives and we take pride in our work," said Carter, a Madeira Beach commercial fisherman. "It's important to look out for each other and to give back in times of need."
A partial list of other boats in on the program include Capt. Jessie Reed of the Miss Donna; Capt. Brian Mellon of the vessel Caddiwhompass, and Capt. Nick Carter of the fishing vessel Jules.
"We want to keep local fishermen fishing because it's a vital industry, in addition to that, we help St. Pete Free Clinic feed some 350 people a day," she said. "We have funds for 20,000 pounds of fish, and have caught 5,000 pounds of fish so far. We have 15,000 more pounds to go."
For more information, contact Grebenev at 727-560-7360.