MADEIRA BEACH — The search for a city manager will continue, following the rejection of the job by Lee Staab from Colorado, who had been the City Commission's number one choice. But this time, there will be an important difference as the search process moves forward.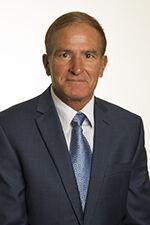 City Manager Bob Daniels will not be a candidate. Daniels had been the number two choice and was, in the words of Mayor John Hendricks, "the last man standing" after three of the top four candidates pulled out.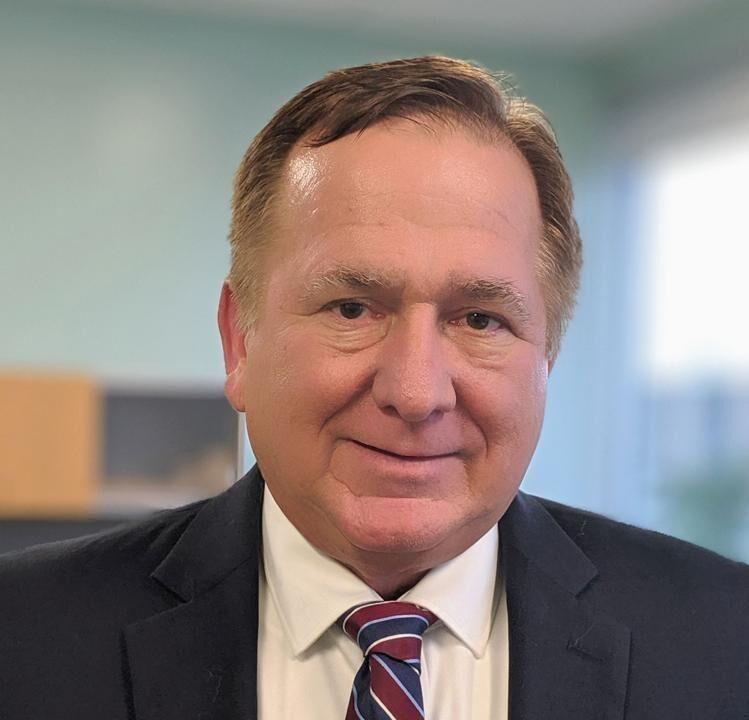 Hendricks said Staab turned down the job after it was offered to him because "if his wife wasn't happy with an area, she was the boss, and he was going to go by her decision."
The decision to start a new search for city manager came at a special meeting on Sept. 22, called for the purpose of deciding how to proceed. The commission had two choices: Proceed with a new search or rehire Daniels.
In a statement at the meeting's start, Daniels said he had been very happy with serving the residents and commission as city manager for the past two years. But he recognized "there is some divisiveness in the commission about retaining me." Daniels said he wanted to do what's best for the community.
"If you make the decision to open the (selection) process up again, I am not applying," Daniels told the commission. He added, "I've been through the process, and done everything you asked of me. So it would be counter-productive to my staff and to the community" to reapply for the position.
Daniels also said he would remain as interim manager "to keep the ship afloat" until a new city manager is selected. "I plan on doing that until you tell me you don't need me here," he said.
The commission divide that Daniels spoke of was apparent in the comments made by the commissioners following his remarks, and in the close vote to continue the city manager search without Daniels as a candidate.
Commissioner Nancy Hodges said Daniels should continue as city manager. She stressed that it is important to have someone who has experience in a waterfront community, and said that Daniels has lived on the east coast of Florida as well as Madeira Beach.
Referring to Staab's selection over Daniels for the city manager job, Hodges said, "Bringing someone in from out of state was really out of place."
Daniels has done a good job, Hodges said. "He would be my choice."
But Commissioner Helen "Happy" Price spoke against Daniels.
"It is not in the best interest of Madeira Beach to accept a city manager just because he is the last man standing," Price said.
"Mr. Daniels didn't make my top five list," she said. "I'm inclined to get a different city manager in here." She added, "I appreciate all Bob's work."
Price said she recently learned of an "unwritten rule that city manager candidates do not apply if there is a sitting city manager already in place. So, others with the local knowledge that we are seeking just do not apply."
Commissioner Doug Andrews said he wants to "see what happens" with a new city manager search. "Let's push forward," he said.
Repeating comments he has made in the past, Andrews said Daniels should be replaced because "we need leadership, and we need direction." Under Daniels, Andrews said the city has lost every department head except for one.
"I don't see any major accomplishments that have come out of this administration," Andrews said. "Just because he's a nice guy and he's kind of steadied the ship is not enough reason to move forward with him."
Commissioner Dave Hutson said Daniels has done a good job. In the two years he has been city manager, Daniels has gone through a change of commission, and COVID, "which has never happened before," Hutson said. "He hasn't had major accomplishments because there were no projects available to push through."
Daniels would bring continuity, Hutson said. "It would be very nice if he would stay."
Two residents spoke on the city manager issue, and both wanted to keep Daniels.
Jean Farnan said she has been a Madeira Beach resident for 30 years. "I have seen city managers come and go, and I am blown away by Mr. Daniels' professionalism," Farnan said. "I've never seen that here," she said, naming several previous city managers.
Farnan also said she was unhappy with the way some of the commission members have treated Daniels. She said if Daniels has "the intestinal fortitude to put up with this commission, I think we should retain him."
Anita Roberts also said she was impressed with Daniels' professionalism. She said the city needs a manager like Daniels who can handle things.
"I'm a volunteer here, and I've seen him in action. He's always been on top of everything," said Roberts. "He's a wonderful man," she said. "I don't understand why you wouldn't hire him back."
Commissioner Price made a motion "to give Mr. Daniels his 40 days' notice, and for the city to renew its search for a different city manager."
The vote was 3 to 2 in favor. Andrews and Price voted yes; Hodges and Hutson wanted to keep Daniels and voted no.
The deciding yes vote came from Hendricks, who did not speak on the issue. The mayor was also the swing vote when the commission picked Staab over Daniels. At that time, Hendricks said, in voting for Staab, he hoped to remove the discord on the commission and "settle the city down."
The commission will now proceed with a new city manager search, which is where it started three months ago.