TREASURE ISLAND — Justin Tramble only recently started his new job as executive director of Tampa Bay Waterkeeper, but he already has a vision of where he would like to take the growing nonprofit environmental group.
His job is to spread the word that "we are all connected to the health of our water," Tramble said in a recent interview.
"I come from the Parks & Rec world, so a youth-centric approach is natural for me," added Tramble, who formerly was assistant director of parks and recreation in Treasure Island. "We want to make clean water awareness part of our culture."
He also stressed the need for a collaborative approach that enlists the help of all people.
"I love Tampa Bay and everything about the community here," said Tramble, who with wife Beka recently welcomed daughter Isla into the world. "My passion for the water truly has prepared me for my new role with Waterkeepers."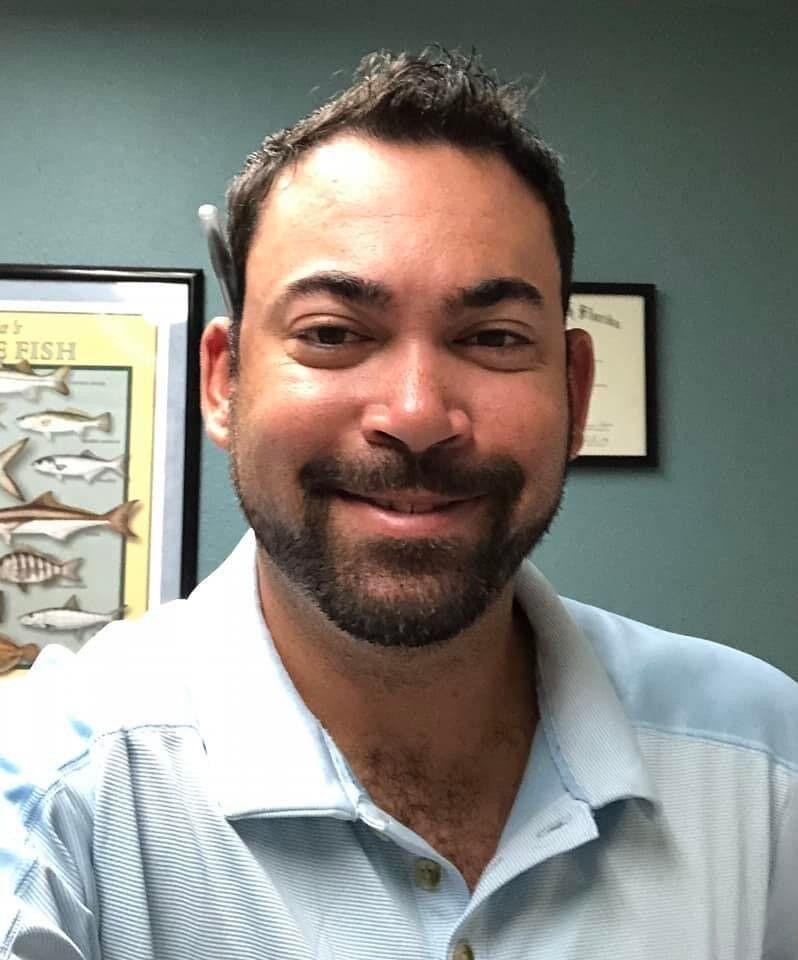 Tampa Bay Waterkeeper is part of a global network of more than 350 grassroots groups on six continents that are dedicated to protecting people's right to clean water.
The organization serves the 2.7 million people who live in Pinellas and Hillsborough counties with a stated goal to "improve, protect and preserve Tampa Bay's watershed through citizen engagement and community action rooted in sound science and research."
Key the group's regular activities are sponsored biweekly water testing programs that monitor bacterial levels in popular swimming areas. The group is also developing a volunteer program aimed at patrolling area waters for evidence of pollution caused by stormwater, wastewater and sewage overflows.
Tampa Bay Waterkeeper is also active in the courtroom, initiating and joining other conservation groups in litigation to hold local governments and businesses accountable for maintaining the water quality of public waterways.
"Litigation is just one of our tools to protect the area waters," Tramble said. "We take a holistic approach to advocating for Tampa Bay."
Most recently, the group joined four other organizations in a lawsuit over pollution spills originating at the Piney Point phosphate plant in Manatee County. That's where in March 2021 a dam storing wastewater from phosphate tailings weakened, forcing the evacuation of over 300 homes and an emergency discharge of more than 200 million gallons of polluted wastewater into Tampa Bay.
The lawsuit was temporarily halted last month in U.S. District Court, where Judge William Jung gave the court-appointed receiver for HRK Holdings, owner of Piney Point, and the state six months to develop a plan to prevent future pollution of the bay and area waters.
Last week, the state Department of Environmental Protection approved a plan to pump hundreds of millions of gallons of wastewater from Piney Point's now-closed fertilizer plant down a 3,300-foot well. Remaining phosphate tailings would be covered with plastic liners and soil to prevent the accumulation of future polluted water. The project is expected to cost at least $100 million and take more than two years to complete.
Tampa Bay Waterkeeper has also been involved In legal actions against various local governments in its drive to prevent pollution in the waters of Tampa Bay. A lawsuit against the city of Largo over wastewater infrastructure woes resulted in a settlement that included constructing $53 million in improvements to its wastewater treatment plant.
Water quality decline
A recent report issued by the Tampa Bay Estuary Program revealed that Tampa Bay water quality has declined for six consecutive years and that the northern end of the waterway between Pinellas and Hillsborough counties has experienced an increase in polluting nutrients that contribute to algae blooms.
The increased pollution is believed to be caused by the three major bridges connecting the two counties, preventing the Bay from naturally flushing pollutants into the Gulf of Mexico, as well as by the exhausts from vehicular traffic that filter into the Bay water
Tramble, 34, said his six years in city government has amplified his awareness of how much the area is tied to the health of Tampa Bay and its surrounding waters.
Those experiences — helping to manage public events and performing such tasks as budgeting, grant writing and strategic planning — are ones he hopes will help him enhance the public's awareness of the Waterkeeper's mission. 
Tramble is a native Floridian and earned a Master of Public Administration from USF and a Bachelor's degree in political science from Kennesaw State University in Georgia.
Before his stint in Treasure Island, he served for five years as the secretary of the Angler Action Foundation (previously the Snook and Gamefish Foundation).
He is also a U.S. Coast Guard licensed captain and a lifelong angler and advocate for fisheries and habitat conservation.
"This is an exciting time for Tampa Bay Waterkeeper … to grow and continue our efforts in protecting everyone's right to clean water," said the group's board chair, Megan Eakins. 
Tramble is looking forward to discussing his vision with the public at a special "meet and greet" set for May 4, from 5 to 7 p.m. at the Bar Fly Drinking and Fish Co. in Safety Harbor.
"The issues are complex, and I have a lot to learn," Tramble said. "I want to hear what people think about our water and how best to preserve it for us, our children and our grandchildren.
Other upcoming public events include a "Fresh Catch Coffee" and "Haul Out Tampa Bay" on June 25, where the public is invited to help pick up trash at and around the Davis Island Boat Ramp, and the 2022 Tampa Bay Sharkfest 1500-meter Swim at Spa Beach near the St. Pete Pier. Registration is required for both events on the organization's website, www.tampabaywaterkeeper.org.