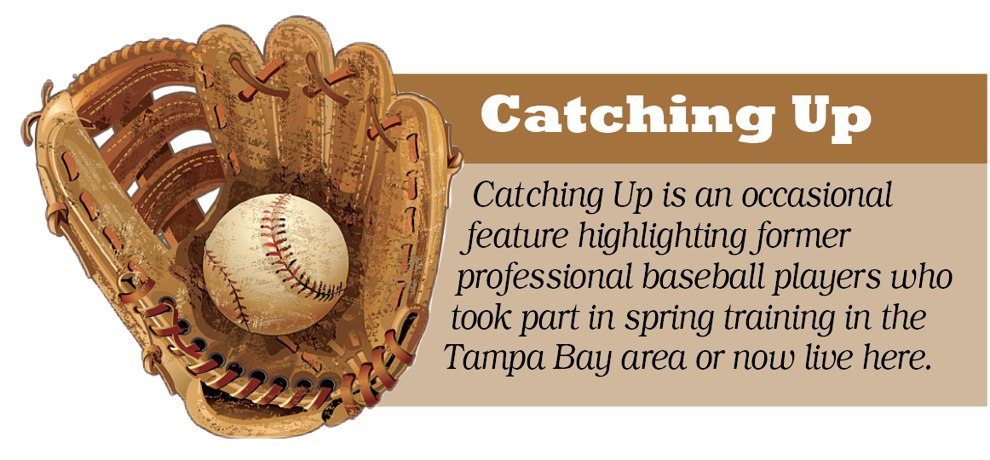 Bobby Wilson has lived in a lot of places in his life, thanks to a major league baseball career that has taken him to California, Arizona, Texas, Minnesota, and Michigan. If you count stops in the minor leagues, you can add places like Utah, Pennsylvania and Oklahoma. So even though the former catcher could have settled down in any of those locales, some more exotic than others, when all is said and done, there is only one place that Wilson wants to call home. And that's Pinellas County.
"I'll never leave here," said Wilson, currently the catching coordinator for the Texas Rangers. "I was born and raised here. I love it here." Wilson also has a professional tie to the area as he had played with the hometown Tampa Bay Rays.
Wilson, who was part of Seminole High School's incredible 2001 championship season when it went undefeated and was ranked No. 1 in the country by many outlets, these days lives in Indian Rocks Beach with his wife, Lori, and three daughters. His dad, Bobby Sr., lives in Seminole.
Wilson also remains close with several of his high school teammates, six of whom were drafted after graduation, a few more later on.
"The group of guys I grew up with had success on all levels, from Little League and traveling teams to high school," said Wilson. "I am still friends with them. A very special group of guys. They'd still do anything for you. It's very cool."
The culmination of their success together was the 2001 team that went 31-0 and won the state championship (even though they had to forfeit a few games).
"We were blessed with a lot of people also coaching us, parents with pro experience," said Wilson, mentioning Tom Kochman as an example. Kochman's son Casey Kochman (who would become a first-round draft pick) was a teammate of Wilson's. Tom Kochman has been a minor league manager for 40 years.
Wilson thought he might be a high draft pick, as well, but that didn't happen. Instead, he turned his attention to the University of Mississippi where it seemed like it "would be a good fit." Unfortunately, that didn't work out due to finances. St. Petersburg College got wind of Wilson's situation and offered him a full ride and that's where he played for two years. After a so-so freshman year, the San Francisco Giants drafted him in the 24th round. Wilson decided to stay at St. Petersburg to see if he could improve on his numbers and ultimately be a higher draft pick. That decision would pay off for him as he excelled in his second year, eventually being named a Florida College Player of the Year.
And here's where Tom Kochman came up big again for Wilson. Kochman, managing in the Los Angeles Angels farm system, pushed the team to draft and sign Wilson.
"I owe a lot to him," said Wilson. "He taught me a lot of things, about being a professional, about being a man."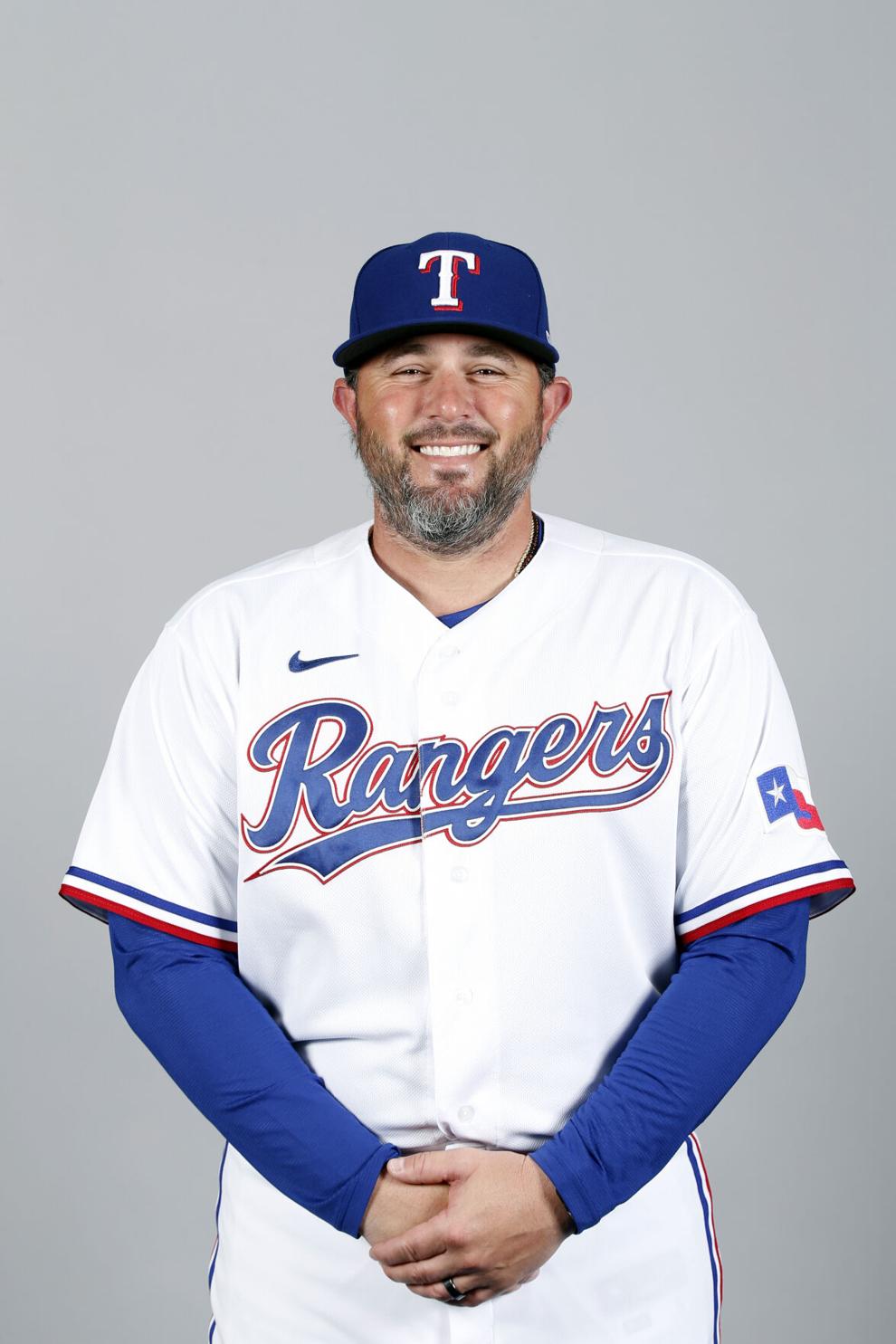 It took a few years, as it typically does for players going through the minor league system, before Wilson got the call he was waiting for since he was a kid. This came in 2008 and Wilson was playing for the Angels' Triple-A team, the Salt Lake Bees. He'd gotten off to a sensational start with the Bees, hitting .339 and driving in 12 runs in just 16 games.
"I really wasn't expecting it," said Wilson. "It was early in the season (April 28)."
Wilson might have heard the good news a little earlier except his cellphone wasn't working. Nobody could get a hold of him. At the time, he was living with four or five guys and eventually one of the other players was contacted and was told to get Wilson's attention.
"It was about 2 a.m. when he told me about the call," said Wilson. "I got the phone back working and saw that there were a lot of missed calls and voicemails."
Later that day, Wilson was in an Angels uniform and was inserted into a game against the Oakland Athletics as a defensive replacement. Shortly thereafter he got his first major league at-bat and hit a single off Dallas Braden.
Wilson laughed, "I was sent back down without another at-bat so I led the majors with a 1.000 batting average for the next four months (when he was recalled again)."
Wilson was up and down over the next year, but pretty much became a mainstay on the major league roster starting in 2010 and into 2011.
In April 2010, Wilson's career came to a screeching halt for about two months after he was involved in a head-on collision with the New York Yankees' Mark Teixeira, who was looking to score on a hit. Wilson was knocked away and suffered a broken ankle and a concussion.
"He had intentions besides trying to score," Wilson said. "He had room to slide without hitting me. I felt the effects of that for a while."
Wilson says he doesn't have any hard feelings about the incident anymore and he and Teixeira have been friendly since.
If that game was Wilson's toughest on the field, a year later he more than made up for it with what he deems "the highlight of my career."
Typically, Wilson was behind the plate for either a travel day or a day game. On July 27, 2011, it was both and he was to be the catcher for ace Ervin Santana in a game in Cleveland against the Indians. While it didn't start out so well, the end result was amazing as Santana struck out 10 en route to a no-hitter, the first for an Angel in 27 years.
Leadoff batter Ezequiel Carrera was safe on first after shortstop Erick Aybar was charged with an error. Carrera stole second and moved to third on a ground out. Seconds later he scored on a wild pitch. That would turn out to be the only Indians' highlight of the game. By the ninth inning, with the Angels in front 3-1, the pressure was building.
"Up until the ninth we were just trying to win," said Wilson. "In the ninth inning we started to feel it and Ervin finished it off."
There was mass celebration on the field, and a very happy party on the plane ride later on.
What else does the 38-year-old Wilson remember about that day?
"It was a hot day; the sun was beating down on me," he said. "It was really crushing hot."
Santana, who now lives in Clearwater, remains a lifelong friend of Wilson's.
"He's a special guy," said Wilson. "He gave me a really nice watch after the game. I still wear it pretty much every day."
Wilson's 10-year major league career eventually took him from the Angels to a few other teams, including the Tampa Bay Rays on two occasions. His first stop with the Rays in 2015 was tougher than he expected as friends wanted his attention now that he was back home. The second time, a year later (with stops in between elsewhere), it worked out better.
"Coming home after 12 years the first time was rough and I didn't play well," Wilson admitted. "The second time I told my dad you take care of everybody and tickets. I was able to focus more on just playing."
While Wilson's career stats are not earth-shattering he clearly earned a reputation over the years as somebody teams could count on when needed. Three of the teams he played for had enough confidence in him to bring him back for a second go-round. That reputation brought him to his current job with the Rangers, who he played for twice. He was hired as the catching coordinator in October 2020 after a year as a manager in their farm system. In his new capacity, he travels with the team and also keeps in contact with catchers in the farm system to make sure everybody's techniques and "standards" are spot on with what the club expects.
Wilson summed up his baseball career this way: "I've always been able to grind it out."
As grinding as some days might be, he always knows that soon enough, he'll be back home, right here in Pinellas County.