MADEIRA BEACH — City Manager Bob Daniels could be replaced after serving two years. Or, he could stay on and get a raise.
At a special meeting June 8 held to decide Daniels' fate, a closely divided commission left his future with the city in doubt. They voted 3-to-2 not to extend his contract. As the roll was called on the vote, the outcome was uncertain until Commissioner Nancy Hodges, after a long pause, announced her "yes" vote, assuring a majority.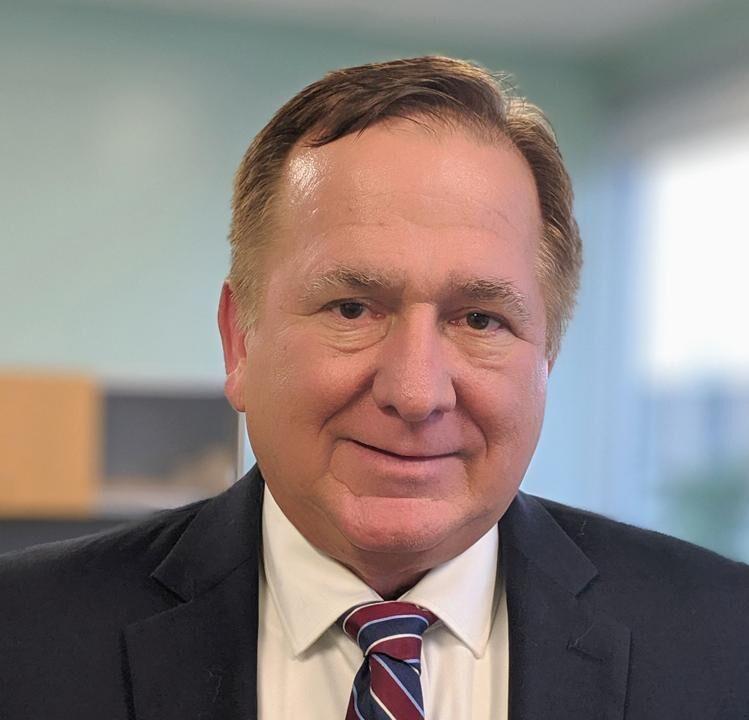 In making the motion, Commissioner Helen "Happy" Price said, "we fully expect Bob Daniels to reapply."
The vote means the city will now, in Commissioner Doug Andrews' words, "go out and look around and see who else is out there."
"We owe it to ourselves to look at other options (for city manager)," Andrews said.
Andrews has left little doubt he would like to see a change in the city manager. He said before the vote that Daniels "has done a very good job of calming the waters" in the city after a period of city manager hirings and firings. But, he said, "I don't think the city has moved forward" under Daniels' leadership and "that's something we need to do."
The city needs a manager, Andrews said, "with local knowledge, with contacts in the county and state, plus experience in dealing with things like seawalls" and other local issues.
Andrews also mentioned marina experience, which would be a plus for former city official Dave Marsicano, who was Public Works and Marina Director. Andrews has touted Marsicano for other openings in the city. Marsicano also has qualifications Andrews said he wants in a city manager.
Marsicano resigned in December 2018 after an extensive audit of the marina, ordered by a previous commission and city manager, was critical of its operation. Andrews supported Marsicano and blasted the audit's findings as politically motivated.
Commissioners Hodges and Price also said the city needs to look at other candidates for city manager, along with Daniels.
"We need to open this up," Price said, "and maybe look for someone with a skill set that really fits our town." She said by opening up the process they could compare Daniels with others who apply.
Price said Daniels has been a pleasure for her to work with. "We've gotten along great," she said, but added, "That's not the case with everybody up here."
Hodges said putting out a request for candidates, with Daniels being among them "is probably the best thing to do." She said she did not have a problem with opening it up to other candidates.
Newly elected Commissioner Dave Hutson, who voted against the motion that would open up city manager applications, said, "I think just for the sake of continuity, with so many people coming in and out of the government, I would prefer that we kept the current city manager for another few years."
Mayor John Hendricks did not speak on the city manager issue at the meeting, but his "no" vote and past comments suggest he wants to extend Daniels' contract.
Daniels also defended the job he has done during his two years as city manager. He said the job is about teamwork, and "I've tried to work with each one of the commissioners, and the mayor has worked hand in hand with me for the past year since he's been elected.
"We've gotten the respect out of the business community, the developers, and we've had that stability," Daniels said. He added that he has worked with the Chambers of Commerce, residents and volunteer groups.
"We've done a lot of innovative things here," he said. "Plus for the past year we've been under COVID," Daniels said.
Daniels also said he had worked the past two years without a pay raise, while giving his "blood, sweat and tears" to the job.
"I hope you can look at the positives we've been able to accomplish and the bridges that we've built, and give me the opportunity to take it on in the future," Daniels told the commission.
There were few people in the audience at the meeting, and none spoke. However, the next day at the regular commission meeting, two residents brought up the subject of the city manager's contract and urged the commissioners to keep Daniels.
Former Commissioner Deby Weinstein, who was a member of the commission that hired Daniels, said he has done a very professional job, and "has a lot of integrity and a very stable personality." Weinstein said Daniels has worked diligently with city staff, residents and businesses, even holding special meetings with them.
It was also Weinstein's opinion that Andrews did not want Daniels as city manager from the beginning, preferring instead former city officials such as Marsicano, former City Manager Shane Crawford, or former Finance Director Vince Tenaglia. "I definitely do believe that Commissioner Andrews wants to bring back the good-old-boys network," Weinstein said.
Resident Janet Melia said Daniels had done "an excellent job."
"I'm really sorry the way we've treated you," Melia said. She mentioned that Daniels was faced with two big crises "not of our own making," with COVID and Tropical Storm Eta, and had handled them well.
"I don't think we need to be looking outside for a city manager," Melia said.