ST. PETE BEACH — If it was in a 1960s movie, featuring Frankie Avalon and Annette Funicello or Elvis and Ann-Margret, the only thing needed to save the Beach Theatre would be few songs and a dance contest. But it's real life in 2022, and the only thing that can prevent the historic cinema from playing its final act will be donors and then ticket buyers.
Blueprints for the remodeled Beach Theatre are complete, setting the stage for the first scene in the rehabilitation and revival of the 82-year-old beach movie house at 315 Corey Ave.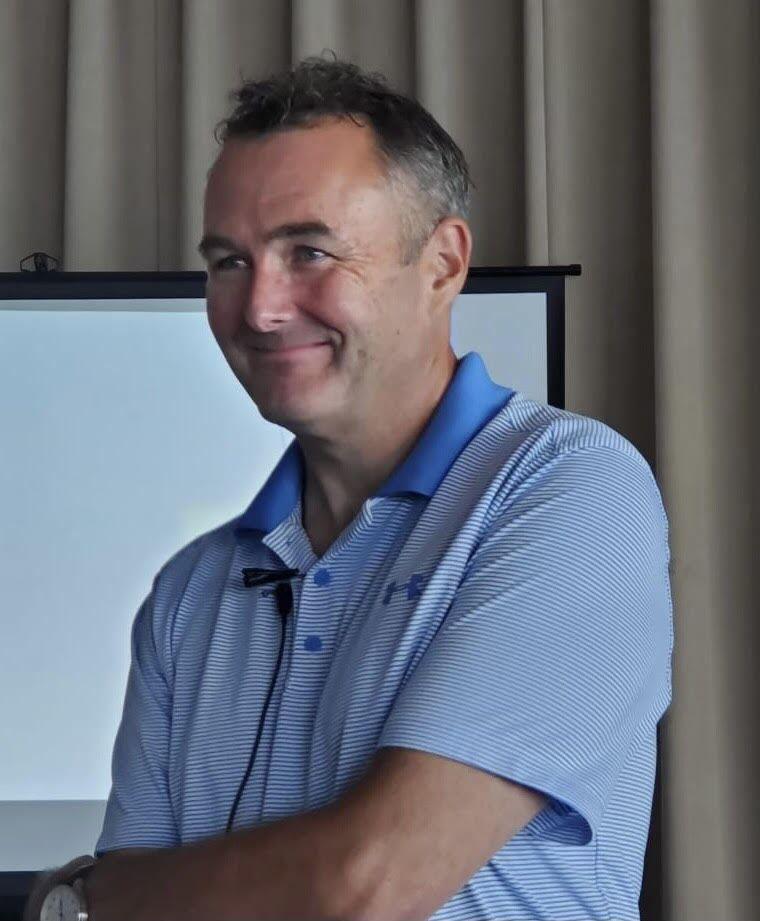 In an interview with Tampa Bay Newspapers, theater owner Christopher Scott said plans are 100% complete, and will now be engineered and finalized into an architectural site plan. Bids will then be taken to hire a contractor. 
He estimated it should cost at least $1 million or more to get Beach Theatre open and running, depending on the amenities.
According to the Pinellas County property appraiser, Scott Commercial Holdings bought the iconic theater last August for $652,000. The previous owner, Hollywood screenwriter Michael France, bought the building in March 2007 for $800,000.
Scott, a former IT executive from England, purchased the theater, which had been closed for a decade, from the Michael France estate. The former screenwriter owned the theater a little more than five years, during which time he showed classic and independent films and created a cult following on nights that the theater showed the "Rocky Horror Picture Show." He died in 2013 from complications of diabetes. 
Scott said during the 10 years it was closed, the theater fell into great disrepair, with a leaking roof, mold and dirt everywhere. In addition, projectors to show films need to be replaced with more modern technical equipment. 
Several stages of the remodel have been carried out, including repairs to the roof, cleaning and removal of old seats, and initiation of a design process.  
The theater's small 6-foot reception area was expanded to a 12- to 15-foot lobby and concession area. The expansion, along with meeting Americans With Disabilities Act requirements, has reduced its capacity from 240 to 160 seats, Scott said.
The theater's website notes "with its opening in January 1940, the Beach Theatre was the first cinema in Pinellas County to be equipped with sound and air conditioning; in its heyday it presented the best in independent and international cinema, establishing itself as Pinellas County's premiere art house movie theater."
It states that in its reincarnation, "newly released independent and international cinema will have a home here, as will a carefully curated series of classic, repertory programming.
"Our team values the importance of film as an art form and believes that simply playing films only scratches the surface of what we can do; as your community cinema, we also look forward to engaging in discussion and contextualization of our programming, to take a closer look and share with you the rich and varied history of the medium," the website explains.
"We are also excited to utilize our stage to bring you many other forms of entertainment, including live theatre, music and dance performances, and much more, allowing the Beach to serve as a multi-functional hub for the arts in St. Pete Beach," it states.
Scott added he realizes France tried to make it showing classic and independent films, but the audiences just didn't show up. He said they have to figure out what local residents and vacationers want and will come to see on a regular basis. 
There are plans to create a small stage which could be used for live performances, but the major focus is to return the theater to a cinema. While it won't be able to show major movie releases, the Beach Theatre will be able to feature art and independent films as well as classic movies and movie marathons. 
He would also love for it to be a place that could also feature live musical performances like jazz nights. In addition, the theater could be rented by groups wanting to make presentations and one person even asked if it can host weddings. He said the theater plans to keep its beer and wine license active.
The Beach Theatre Community Foundation Inc. was formed last November and awarded a 501(c)(3) nonprofit status, allowing it to accept tax-deductible donations.
Scott is chairman of The Beach Theatre Community Foundation, which, according to its website, has a board of directors that includes Hendrik Bisanz, Thomas Brodersen, and Jack Kline. Shana Nichols was named executive director, and Joey Hager as director of operations and programming.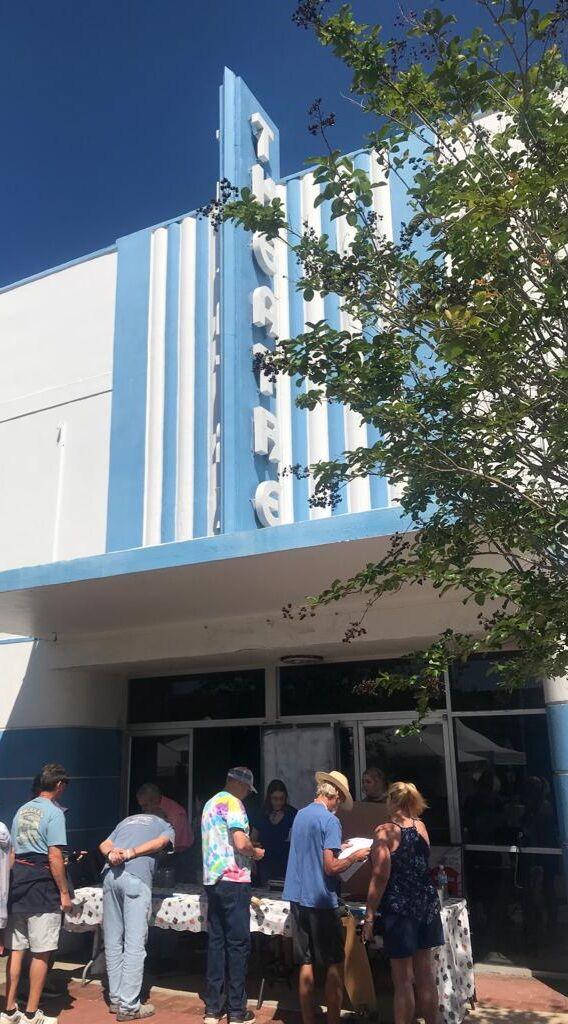 Scott said he is impressed with all the support the community and city has given the theater.
"Residents and the city have really gotten behind saving the theater," he said, adding he appreciates everyone offering their ideas and suggestions.
He said he wants to make it a place locals and visitors return to again and again for entertainment. He hopes the theater could be open sometime this summer, but it's just a hope. It will take community and city support to make it happen.
The theater has 980 movie posters it is selling for $20 each, or $50 framed, to raise funds. Anyone wanting to order a poster can email hello@spbeachtheatre.org, with the subject line "Poster Order."
Orders will be fulfilled on a first-contact basis, and may be paid for and picked up on the day of the sale.
To celebrate its 82nd birthday, the theater's first capital campaign is focusing on resurrecting its iconic marquee. Special donations are being taken towards that effort on a Go Fund Me Page, "The Restoration of the Beach Theatre," with a goal of $40,000. As of April 11, $3,792 has been collected.
In asking for the public's support, the theater's website notes, "The road ahead is long, and most of it is uphill, but you have already proven that you are along for the ride. With your help, the journey will be smooth — and quick."