Judge overturns fire district's referendum results
INDIAN ROCKS BEACH – A circuit court judge's ruling in September overturning the results of a Nov. 8 referendum may cause severe financial repercussions for the Pinellas Suncoast Fire District.
The referendum, which was approved by voters, granted the district the ability to use ad valorem taxes to fund its operation. The district is funded by a flat assessment.
Indian Rocks Beach Commissioner Ed Hoofnagle objected to the wording in the referendum and when he couldn't convince the district to change the wording, he took the matter to court.
In his ruling Judge Jack St. Arnold said the purpose of the referendum was to allow the fire district to levy a new tax that had not previously existed.
"The title's failure to use the word 'tax' after the words 'ad valorem' and summary's use of the words 'reduce' and 'reduced ad valorem tax' does not accurately describe the chief purpose of the proposal and misleads the voter," he wrote.
Judge St. Arnold also wrote that deception of the voting public is intolerable.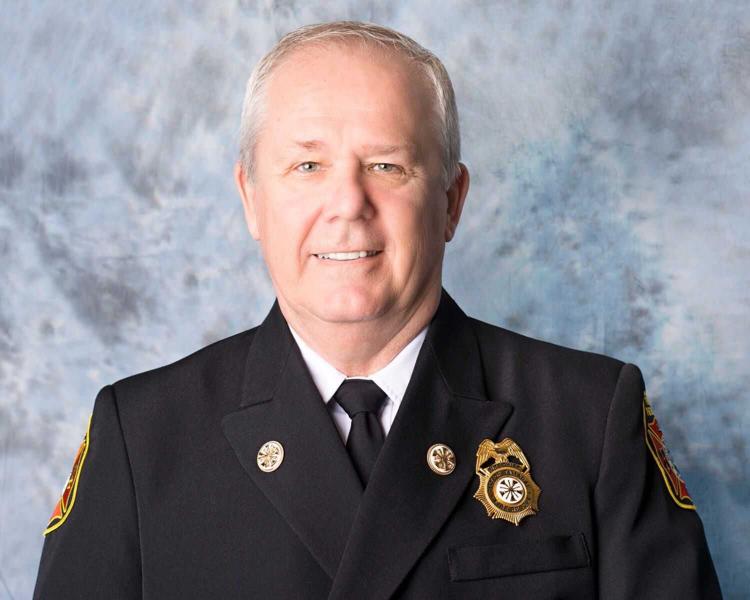 Meanwhile, Fire Chief Mike Burton, who took office in October, is forming a task force to identify any additional opportunities for operational efficiencies, explore current/future funding concerns and identify funding strategies which are fair and equitable to the taxpayers while ensuring sustainability for the district.
In other Indian Rocks Beach news:
• Changes in city government leadership made headlines in 2107 with longtime Mayor R.B. Johnson announcing that he will not seek re-election and City Commissioner Terry Hamilton Wollin losing her seat in the March election.
Johnson decided that 18 years of service on the City Commission including 10 as mayor was enough.
Johnson said any advice he might pass along to his successor would have to do with keeping things calm on the commission.
"The best thing is not to make issues partisan. You are mayor of the entire city and you should try to keep people together as much as possible. It really is an important thing," he said.
Running for his seat in the March 2018 election are Commissioner Cookie Kennedy, who has been on the City Commission for nine years and Donald House, a resident of IRB since 2000.
In March, civic activist Phil Wrobel defeated Hamilton Wollin, who had served on the commission for about a decade.
"I feel fine. Everything has a shelf life and my shelf life is apparently 10 years," she said after the election. "I have no hard feelings at all. The sun is going to shine tomorrow, the moon is going to set on the Gulf and our flag will still fly and all will be well."
• A community center will be built on the site of the old Solid Waste facility adjacent to Keegan Clair Park next to the Holiday Inn. Solid Waste was moved to a site in Largo several months ago.
City Manager Gregg Mims has said it is a facility that has been needed in the community.
"It is being built so it can be used as an open-air facility," he said. "People can have events and parties there and it will accommodate a lot of people if it is used as an indoor-outdoor space."
Construction on the proposed new community center could be delayed by several months thanks to a miscalculation in the cost of the project.
At their regular meeting on Nov. 14, city commissioners unanimously agreed to allow Mims to reject all bids for the construction of the center. Mims said the bids were all too high with the lowest of the seven being $774,000 for the project that the city estimated would cost no more than $450,000.
Longtime Belleair Beach city manager retires
BELLEAIR BEACH – City Manager Nancy Gonzalez retired at the end of September, after serving in that position since 2007.
Prior to taking that position she served seven years as city clerk. She also held positions with Indian Shores, Seminole, Gulfport and Redington Beach.
The council said it would go through a search process to select a new city manager. Taking the reins as interim city manager is Community Services Director Lynn Rives, a former Belleair Beach mayor.
In other city news over the past year, City Council members were impressed with the benefits of a solar option for the city's future streetlights.
Interim City Manager Lynn Rives presented several alternatives for streetlights at a special meeting held Nov. 30 to discuss a utility undergrounding project getting underway in the city's Belleview Islands Estates neighborhood.
Residents there have agreed to finance the project themselves to get their utility wires put underground after a years-long wait.
Rives said he was told the residents want "a different look regarding streetlights." The lighting option choices there could be expanded to include other neighborhoods that have expressed an interest in utility undergrounding, and possibly the entire city, Rives said.
In other Belleair Beach news this year:
• Renourishment of the local beaches, scheduled to begin in late November, has been pushed out until the spring, probably sometime in March, Mayor Leslie Notaro said at the Dec. 4 council meeting.
The mayor said she had spoken to county officials and was told they were still dealing with issues from Hurricane Irma. Notaro added she was assured "we will be getting more sand before next year's storm season."
• November's tie vote to select a new council member to replace Jeril Cohen, who died in October, resulted in a coin toss at the Nov. 30 meeting to determine the winner. The council had remained deadlocked after several tries to choose between former Mayor Rob Baldwin and Planning and Zoning board member Jody Shirley.
Mayor Notaro flipped the coin, an 1868 silver dollar. Baldwin called heads, and he won. He was then sworn in, took his council seat, and was an active participant in the street-lighting discussion.
Town manager takes job in Clearwater, assistant city manager takes the reins
BELLEAIR – Town Manager Micah Maxwell, who led the community through some of its toughest challenges, became the assistant city manager of Clearwater in May. Maxwell had held his current position since 2006.
In a sense, this new job is a coming home for Maxwell. He began his municipal career in Clearwater as an intern in the city manager's office. Then, in 2004 he was hired in Belleair as assistant to the town manager. A year later he was promoted to assistant town manager. Then a year after that became the town manager.
History will show that the next challenge would be perhaps the biggest in the history of Belleair: the demise of the Belleview Biltmore Hotel.
"The hotel was obviously a very significant challenge going right back to 2007 when we thought we had a development, when we thought it could be renovated. The recession dashed those hopes and we have what we have today," he said. "It was a huge challenge and certainly there were lines that divided the town, but going through the process really helped us in trying to reach a consensus on how to move forward and that's how it ended up," he said. "It was a challenge but a good example of everyone coming together on all sides."
Belleair Mayor Gary Katica admits that he is sorry to see Maxwell leave, but is happy for him nevertheless.
"He's the best and he's going to be the best," he said. "I have nothing but admiration for him and wish him the best. Micah's calm hands were a great help to me, and I'm sure to the other commissioners."
Assistant Town Manager J.P. Murphy was named town manager, assuming the position in May.
In other news, city officials announced plans to refurbish Magnolia Park. At a meeting in June commissioners agreed to remake the park by removing some trees that are blocking the sun and preventing the grass from growing.
Fountains will be installed along with a pet drinking area, landscaping and a new irrigation system. Berms also will be built to give the park attendees a little privacy from motorists driving by.
At a commission meeting, discussion centered on whether to install a playground and community garden in the new park. While several people spoke in favor of having those amenities, most did not and in the end the commission voted to begin construction without adding the playground or garden.
The total cost of the make-over will be $211,000, with $150,000 of that coming from the Belleair Community Foundation. The BCF has partnered with the town on other projects, most notably the makeover of Hunter Park, which is now called Hunter Memorial Park and contains a huge fountain and tribute to the U.S. Armed Forces.
BCF Founder and Town Commissioner Karla Rettstatt said in November that upgrading the community's parks is essential.
"People use parks; it is a lifestyle," she said. "People have to have a place to go, to relax. It is a meditation place for comfort so it is important to take care of them. It is something that is beneficial to the overall health of our residents."
New fire station opens in Belleair Bluffs
BELLAIR BLUFFS – After years of planning and discussions, the new Fire Station 43 opened Oct. 12 at 682 Indian Rocks Road.
The station's site, on city-owned land across from Belleair Bluffs City Hall, was chosen because it provides the best response time to all the communities served by Station 43. Those include Belleair Bluffs, Belleair, and the county unincorporated areas of Harbor Bluffs, Harbor Hills and Oakdale Manor. Officials said to get the optimum response time for all those areas, the station would need to be located south of Mehlenbacher and north of West Bay Drive.
The new station will be a sharp contrast to the current Fire Station 43 on Indian Rocks Road, which is housed in a former gas station. That facility needs major repairs, lacks apparatus and equipment and does not meet health and safety requirements, officials said.
Planning for a new station began in 2011, Largo Fire Chief Shelby Willis said, when Belleair Bluffs, Belleair, Largo and the county entered into a joint agreement to build the station.
Belleair Bluffs Mayor Chris Arbutine drew the most applause of the day Oct. 12 when he told the group, "I come here with a sigh of relief. We did it!"
In other city matters, a divided commission June 19 approved raising the city's utility tax, the second increase in a little over a year. Money from the tax hike will be used exclusively to pay for "projects related to street improvements, repairs and/or maintenance."
The increase had the support of Mayor Chris Arbutine, and Commissioners Joseph Barkley and Jack Nazario. Commissioners Taylour Shimkus and Suzy Sofer were opposed.
The latest increase doubles a 5 percent utility tax on residents' electric bills. The vote came at the June 21 City Commission meeting, where a number of residents showed up to voice their opposition.
The opinions of the residents and commissioners on the tax increase were little changed when the ordinance to raise the tax was first presented. That also passed by a 3-2 margin, and many of the same residents spoke against it then.
The residents' comments had a common theme: "We don't want this tax, many of us can't afford it, but the commission does not listen to us."
Belleair Shore addresses beach access upgrades
Planned improvements to the town's three beach accesses at Sixth, 12th and 19th streets are being done. The upgrades are making the accesses more attractive and friendlier for beachgoers.
The work and costs are being shared by Belleair Shore and Belleair Beach. The accesses are in Belleair Shore but are intended to be used by Belleair Beach residents, who cross Gulf Boulevard to access the beach. An interlocal agreement between the two municipalities assigns Belleair Beach responsibility for most of the maintenance.
A plan to upgrade the beach accesses began last year with replacement of the gates at each. That was paid for by Belleair Shore. Belleair Beach agreed to recoat and restripe the parking lots. That has been done, Commissioner Steve Blume told the Bee.
Blume said Belleair Beach Public Services Director Lynn Rives "jumped right on that and got it done."
New landscaping is also planned to be done in front of the beach accesses, with funds from the county Gulf Boulevard Beautification project.
Belleair Shore has agreed to take care of repairing cracks, re-stuccoing and repairing the walls and columns at the beach accesses. The commission has set aside $5,000 for that work.