MADEIRA BEACH — Caddy's Madeira Beach, the city's first and only full-service restaurant and bar located on the beach side of Gulf Boulevard, should be opening soon.
The city commission approved an alcoholic beverage license at its Feb. 10 meeting, and the owner has agreed to a number of conditions related to its unique beachfront location. Those actions clear the way for the restaurant to open and begin serving customers. It will employ 70 to 100 people.
At the meeting, Community Development Director Linda Portal presented eleven conditions that have to be agreed to for the restaurant/bar to begin operation, in addition to those normally required for an alcoholic beverage license. That is because of its location directly on the beach, Portal said, with residential condos on both sides. Most of the additional requirements are environmental and noise related.
There are turtles and sand dunes on the beach and residents in the condos that Portal said would be impacted by noise, traffic, trash and comings and goings of people, especially celebratory crowds and those "animated" by alcohol consumption, all associated with the restaurant.
That is why so many more conditions are being required than other restaurants have had to meet to be issued a license to serve alcoholic beverages, a necessity for full-service operation. Alcoholic beverage permits are common and routinely approved in the city with few conditions. But those are for businesses in commercial districts, and often they are replacing a business that had an alcohol license.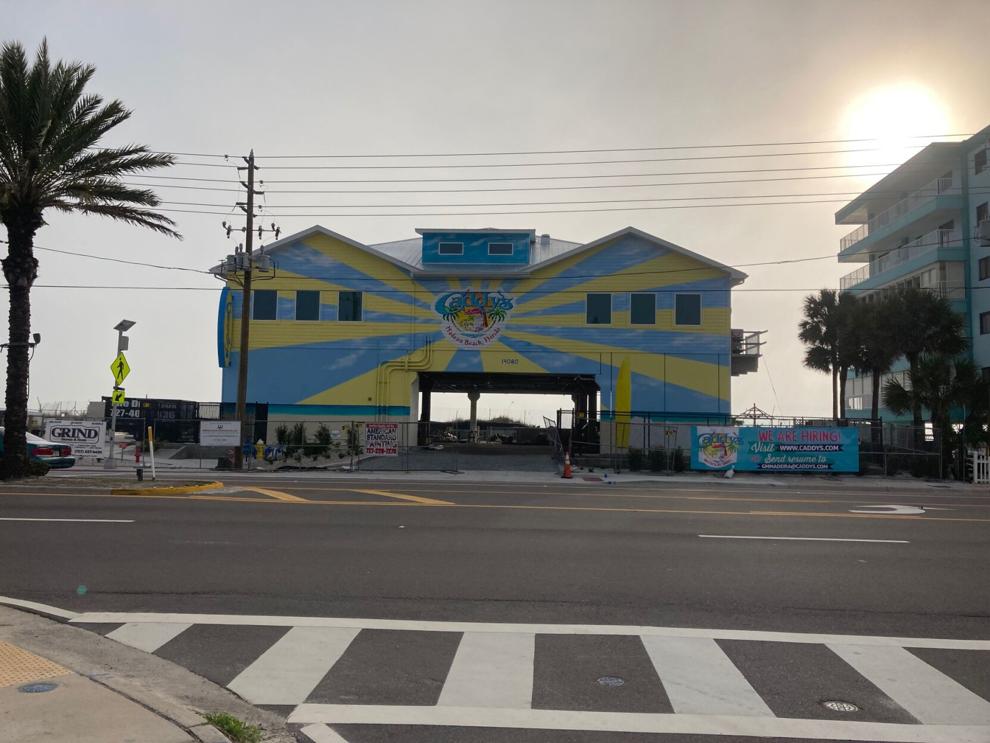 The additional conditions for Caddy's include on-site-only alcohol service and a requirement that 60 percent of the revenues come from food sales. Also, lighting requirements for sea turtles must be met, there are more limited hours than normally allowed for amplified sound, there can be no chairs or tables on the beach, litter must be carefully managed and there can be no delivery of food or beverages to public land, including the adjacent Tom and Kitty Stuart Park.
Mayor John Hendricks also wanted a privacy fence to be built on each side of the restaurant to buffer the noise.
All the conditions being required caused Commissioner Helen "Happy" Price to question "whether we are being fair or are we 'piling on' Caddy's."
Portal said this restaurant's situation is unique. "This is entirely different from any other I've ever seen or reviewed since I've been here," she said.
Residents who commented were mostly from nearby condos, and used email to express their opinions. Their concerns included noise from music played outdoors, trash on the beach, restaurant customers parking in the condo lots and concerns about sea turtles. Many also wanted a 9 p.m. closing.
Wesley and Nancy Nichols wanted the hours of operation to end at 9 p.m. or earlier, and "no loud music that can be heard in the neighboring condos."
Diane Mills spoke of the reputation for rowdiness at the Caddy's in Treasure Island. "This will be chaos," she said. "It will be like spring break every day."
Barry Rubin of the Treasure Island/Madeira Beach Chamber of Commerce said Caddy's ownership changed in 2017, and they are now "a civic partner beyond reproach."
"They will live up to all these conditions," Rubin said. Their property "will be the cleanest swatch of beach in Madeira Beach."
Richard Harris of Treasure Island said Caddy's has been "a good corporate neighbor" there, and realtor Jeff Beggins said the restaurant will be "a family friendly addition to Madeira Beach."
Ruth and Tony DeLisio said they were concerned about the impact the restaurant would have on their quality of life and property values, as well as the environmental issues. "Who will enforce the regulations? Will there be signs posted that service will not be provided on the beach?" said the email from the DeLisios.
James Lyle said he was glad to hear the restaurant would be family friendly. "My request is simply that the closing hours reflect that of a family restaurant and not a bar. The later the hour of operation becomes, the higher the potential for trouble," Lyle said.
Caddy's spokesman Brian Aungst, a land use attorney, responded to the residents' comments. He said, "We have regulations that go beyond the city code, the noise ordinance, the sea turtle ordinance and the development agreement that we are willing to live with and abide by."
Aungst said Caddy's owner Marcus Winters had invested more than $6 million in the property at 14080 Gulf Boulevard. "He wants to get to work and will make sure he is a good neighbor."
Commissioner Doug Andrews made a motion to approve the alcoholic beverage license for Caddy's. He said, "These guys have bent over backwards for us. They have agreed to everything we asked for and they haven't asked for anything."
Andrews spoke of the "drastic increase" in parking revenue and the property taxes the restaurant will bring the city.
"We should throw our arms around these guys and welcome them to our city," Andrews said.
A commission majority agreed, and voted 4-1 for approval. Mayor Hendricks and Commissioners Andrews, Price and Nancy Hodges were in favor. Commissioner John Douthirt was opposed.
Caddy's joins the Snack Shack, the concessionaire at Archibald Park, as the only restaurant/bars on the beach.
City wants previous city manager's professional standing restored
The commission approved a resolution that requests former City Manager Shane Crawford be reinstated in the city managers' professional association, the International City/County Management Association.
Crawford was expelled for life from that organization in 2016 for having a personal relationship with a subordinate employee, which is improper under ICMA standards. At the time, Crawford was city manager and Cheryl McGrady was his administrative assistant. They subsequently were married. Crawford was fired when a new commission was elected in the spring of 2017.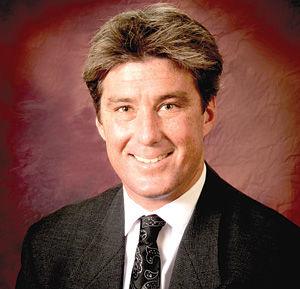 The idea of supporting Crawford's reinstatement in the ICMA was brought up by Hendricks, and the topic was discussed at a recent commission workshop where it was decided to go forward with a resolution.
"I don't feel like it's fair to Mr. Crawford to have been given a lifetime suspension from the ICMA," Hendricks said, recommending passage of the resolution.
In written comments, Crawford went into detail about the circumstances surrounding his expulsion from the ICMA. His message to the commission was, "Hopefully, you — as I — believe in forgiveness and resurrection that leads to a second chance," and asking for approval of the resolution.
The vote was 4 to 1, with Douthirt opposed.