BELLEAIR — The Pelican Golf Club is one step closer to reviving the Pelican Women's Championship, which the LPGA postponed in the midst of the COVID-19 pandemic.
The five-member Town Commission, with two members abstaining, on Oct. 6 approved a special permit for a "fan-less" tournament in November with procedures to protect professional golfers, caddies, volunteers, and local residents from COVID-19.
The commission must approve the plan again at its Oct. 20 regular meeting before the championship, set for Nov. 16-22, can be held.
Scott Reid, senior vice president of Eiger Marketing, which is producing the Ladies Professional Golf Association event, told commission members that COVID-19 prevention is mission No. 1 at the event.
"We will be working with the LPGA and appropriate agencies to keep everyone safe," Reid said. "We will create bubbles, if you will, of players, caddies, and key staff that will be COVID-tested on Monday and Tuesday of tournament week. They will then receive wrist bands that identifies them as a negative test and will be allowed to resume with their duties."
According to Reid, who is also executive director of the event, those who are not in a "bubble" will have their temperatures taken before they are allowed to enter the site. If a fever is detected, they won't be allowed to enter.
"We will follow whatever protocols are at that time — mask wearing, hand washing, hand sanitizer stations etc.," Reid said.
The LPGA has instituted stringent protocols related to testing of players, caddies and tournament staff. There are also quarantine procedures in place should anyone test positive during tournament week, said tournament spokesman Jon Show.
The Pelican Women's Championship, which was set for May 14-17 before the coronavirus ravaged the nation, was expected to raise the visibility of the town, as well as showcase the recently renovated Pelican Golf Club at 1501 Indian Rocks Road. During the tournament, the golf club and Belleair will be featured on the Golf Channel in more than 175 countries and in more than 500 million households, the LPGA said.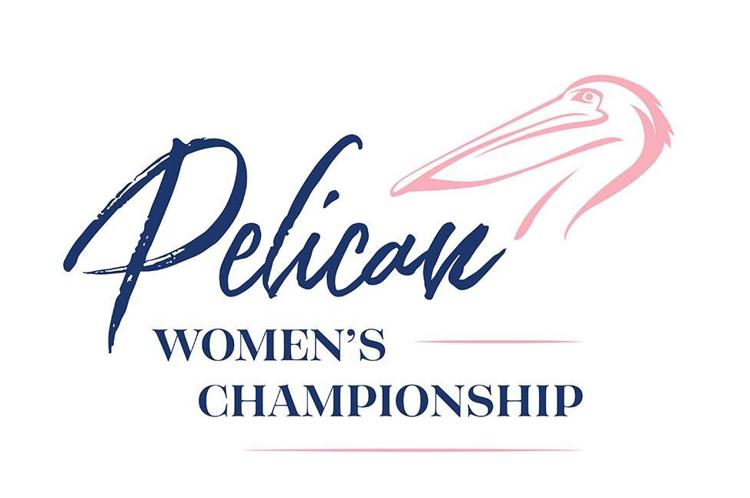 Pelican Golf Club, formerly the Belleview Biltmore Golf Club, was created by famed links designer Donald Ross in the 1920s. Ross has designed more than 30 courses in Florida and designed Augusta Country Club in Georgia and other famed courses.
Daniel Doyle and his son bought the property from Belleair Township for $3.8 million with a perpetual conservation easement to protect the land from development for housing and other uses, Town Manager J.P. Murphy said. It is undergoing multimillion-dollar course and clubhouse improvements, including new bunkers, wider fairways, and the installation of Latitude 36 Bermudagrass. Pelican will be the first course on Florida's west coast to install the grass, according to club owners.
According to Reid, pre-COVID LPGA events typically brought from $10 million to $12 million in revenue to areas that host the world's best women golfers. Unlike the canceled May tournament, however, there will be no paying fans at the November event, said tournament manager Ryan Dever. That means much less revenue where tickets for such events can average $145 a day. No fans means local motels, restaurants, car rental agencies, and other local businesses won't see revenue from visitors.
"In May, we were looking at a full-scale event, with outside concession stands on site, with hospitality tents, merchandise, and the sale of executive seating for companies to purchase for clients," Dever said. "This event won't have public spectators, hospitality tents, or bleachers on site. There won't be any structures except minor staff and player support tents."
Though the town was not to receive any revenue from concessions, ticket sales, or other event business, Murphy said the golf club will reimburse the city for the police presence, solid waste permitting, and any other costs borne by the town to support the event. The rate Pelican will pay per officer has a $10 per hour surplus that is used to support future equipment and training for the Police Department, Murphy said.
Young golf fans will miss out on mentoring from the adult players, however.
"The LPGA and similar events help enhance women's professional sports," Murphy said. "They were to have a youth clinic, inviting golfers of all ages to participate. It would have been inspirational for young golfers in the town of Belleair and Pinellas County."
The Pelican championship is a 72-hole stroke play tournament that includes practice rounds and a one-day pro-am tournament that allows amateurs to play golf alongside the professionals. The tournament will feature a full field of 108 players competing for a $1.5 million purse, the LPGA said, including Lexi Thompson, Brooke Henderson, Nelly Korda, Lydia Ko, and longtime fan favorites like Natalie Gulbis, Paula Creamer, Morgan Pressel and others.
The LPGA women's tournament must go on, not only to maintain play among battling professional golfers, but to ensure Pelican Golf Club and Belleair can host more LPGA events, Dever said.
"We hope it will be an annual staple here," he said.
Town Commissioner Tom Shelly agreed.
"This is a good dry run for bigger, normal-sized LPGA events," Shelly said. "They plan for this to be an annual event. It's good for surrounding businesses and sales tax income for municipalities."
Two commissioners abstained because of their relationships with the Pelican Golf Club. Deputy Mayor Karla Rettstat has repeatedly abstained from voting because she works for the club; Commissioner Tom Kurey also abstained. Kurey faced allegations of conflict of interest in September 2019 after selling a house to the owners of the golf club when a vote affecting the club was before the commission. Kurey said he first checked with the town attorney and the Florida Ethics Commission before the vote; both told Kurey he was not in conflict with the rules, he said.