BELLEAIR — Commissioners must decide by Oct. 1 if they want to refinance an $8 million loan and add another $4 million, all to help pay for the ongoing infrastructure projects in town.
The issue came up at the regular commission meeting on Aug. 20. Town Manager J.P. Murphy let it be known that the interest rates for municipal borrowing had dropped from the 3.61% the town is now paying to around 2%. To refinance, he said, would save $400,000.
He added that now might be the time to borrow more money.
"We need another $4 million," he said. "We would have to pay $72,000 to settle early but this might be too good to pass up."
Several years ago the town borrowed $10 million to finance the infrastructure rebuild. Since then, Commissioner Tom Kurey had been wondering out loud whether or not the town should borrow more money, as much as $4 million, to get the job done. Now with the falling rates, he will likely get his wish.
Dan Hartshorne, a member of the town's Finance Board, and a man who had been against borrowing more, has changed his mind.
"We wanted to hold back for at least two years from borrowing more money," he said. "But on May 15th along came the lowest rate in U.S. history and that set off a complete change in attitude. This looks attractive."
Hartshorne said he would be in favor of borrowing the extra $4 million if the rate is 2.8% or less, if there would be no pre-payment penalty and a term of between 10 and 20 years.
Tom Olson, chairman of the Finance Board, said under the conditions listed by Hartshorne the board would be in favor of it.
The commission gave Murphy the go-ahead to find a financial advisor who could arrange to broker the refinancing and loan with a lender. The advisor would be paid $35,000.
Town staff estimates the new $12 million loan at 2.5% interest would mean an annual payment of $765,000 for 20 years.
Ahlf properties
The town is going to sell the donated Ahlf properties. Longtime resident Bob Ahlf had promised to donate his land — three parcels — to the town upon his death. In exchange the town had to pay his ad valorem tax.
Ahlf died earlier this year and commissioners had to decide what to do with the property. Should they keep it or sell it, dispose of it in one parcel or separately and how would all that get done?
Murphy told the commissioners that he has heard from several parties interested in buying the property. He said there can't even be an assessment done until a decision is made on disposal of the property.
In the end commissioners decided to sell the lots separately through a bidding process. Names of the bidders would be confidential to ensure an impartial decision by the commission. Part of the bidding process would compel the bidders to outline their plans for the property.
Kurey upset with rumors
For the second time this summer, Kurey had to dispel what he calls "lies being spread about me."
Kurey said the lies referred to votes he made as a commissioner regarding the Pelican Golf Club suggesting that he had a conflict of interest. The Pelican Golf Club is owned by the Doyle family.
"My partner and I sold a 3,981-square-foot custom home we had constructed to Dan and Rosaleen Doyle, whose house had burned down in December 2018. We went under contract on May 22nd and closed on July 19th," he said. "I disclosed all this to the town attorney who indicated I had no voting conflict regarding the Pelican items."
Kurey said he also contacted the Florida Commission on Ethics, which confirmed that he did not have a conflict of interest.
"I did everything above board and disclosed everything," he said. "I have a sworn duty to the residents of Belleair and have never breached that duty, and I never will."
Back in May, Kurey read a similar statement refuting rumors that he was managing some of the Doyles' money and would be conflicted in any votes regarding the Doyle family.
"Let me be absolutely clear, I do not manage money for the Doyle family," he said at the time.
"Tom you are a wonderful commissioner," said Mayor Gary Katica. "Welcome to the world of politics."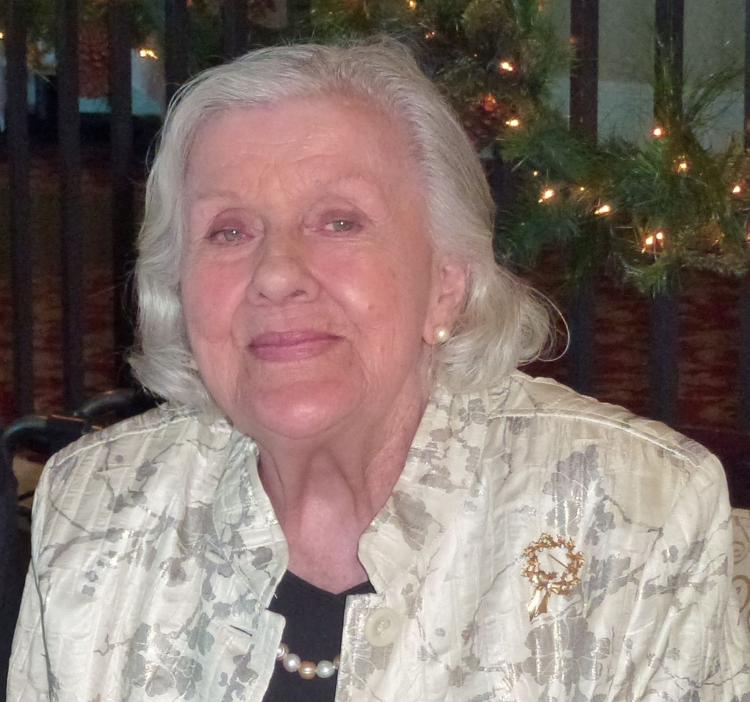 Gloria Burton dies
Longtime resident and community activist Gloria Burton has passed away. Mrs. Burton moved to Belleair in 1957 and served on a number of the town's boards and the commission.
She served as the chair of the town's Charter Review Committee, the co-chair of the town's Ordinance Review Committee, and was a member of the Planning and Zoning Board. She also served as a town commissioner from 1989 to 1996.
In 1963 she received the Outstanding Citizen of the Year from Pinellas County and the Belleair Citizen of the Year award in 1983.
She continued to be active in town affairs at age 90.
"Gloria was a dear friend and I respected her so much," said Katica. "She taught me how it was to live in Belleair and to be part of the community of Belleair. She meant so much to so many people."
Burton died Aug. 4 at age 92.
Concerts revisited
Commissioner Karla Rettstatt wondered if the town should look at eliminating one of the three Sunday concerts held each year on the Rec Center fields.
"What would happen if we took $14,000 from one of the concerts and put it into park beautification?" she asked. "We have plenty of activities in and around town, there is plenty for people to do. If you want a block party, have a block party. The money should not come from the town budget."
Murphy will assess the suggestion and come back with some dollar figures at a future meeting.
Rettstatt also announced that on Sept. 3, the Belleair Community Foundation would hold a "Sip and Slide" event at Doyle Park. She said it would be a free family event.