BELLEAIR BLUFFS — There will be a new face on the City Commission for the first time in 11 years. Joining the commission will be Steve McNally, a Bluffs resident for six years who has not run for political office before. In a three-way race, McNally and incumbent Commissioners Jack Nazario and Suzy Sofer were looking to fill two seats.
The two highest vote-getters were Sofer with 331 and McNally with 206. Nazario, who has been on the commission since 2009, lost his seat after coming in third, with 199 votes. The seven-vote margin was just outside the range needed for a recount.
McNally said during the campaign that no one ever challenges any of the incumbents, and he feels he can be a stronger voice on the commission than in the audience.
After being elected, McNally said he wanted to thank all the voters "who contributed to my razor-thin victory."
"There were a number of voters I had the opportunity to speak with during my campaign, and I will be doing my best to live up to their expectations," McNally said. He promised to give his best efforts toward quickly learning his responsibilities and obligations.
Sofer, running for a seventh term, captured 45% of the total vote. She said her victory "was overwhelming and humbling at the same time."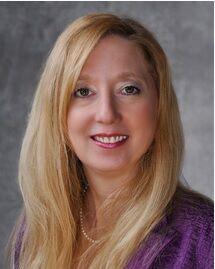 "I do feel validated by the Belleair Bluffs residents for reelecting me as their city commissioner," she said.
Sofer, who owns Cody's restaurant in the city, said, "I made a promise that I will strive to keep listening to the concerns of residents and business owners, and to work hard to set an action plan to fix those concerns."
She also said she would continue to maintain and build city relationships within Pinellas County and always put the needs of the city of Belleair Bluffs first.
Charter amendments
Voters also approved four charter amendments. Amendment 1, which clarifies city council compensation, earned 79.91% of the vote. Amendment 2, which added a provision regarding the appointment and removal of the city administrator, carried with 82.48%. Amendment 3, which makes the city administrator a charter official, passed with 69.28%. Amendment 4, which deletes unnecessary language regarding fire protection services, passed with 71.21% of the vote.