BELLEAIR — Much too often in America, police must knock on the doors where occupants are suffering a mental health crisis. Though officers are often trained in spotting schizophrenia, depression, psychosis, and other mental illness, law enforcement options are limited: calm the person causing the upset and leave; arrest the subject if he or she has committed a crime; or confine the subject involuntarily via a Baker Act declaration.
In March, the Belleair Police Department began testing a new way for its officers to respond to such calls: a tablet in each cruiser that lets police livestream mental health counselors to the scene. The troubled individual can sit in his or her living room or the privacy of the police cruiser and undergo counseling intake via Zoom or other video conference platforms.
In addition to calming difficult situations, it has another goal: reducing the number of phone calls to police from a troubled address.
"Instead of a trained law enforcement officer being placed in the difficult role of a social worker, they have immediate fingertip access to our tele-behavioral health tablets, which they bring with them," said April Lott, president & chief executive of Directions for Living in Clearwater. Directions for Living provided the tablets and counselors for the pilot program. The organization provides social services, including mental health counseling, to individuals and families throughout Pinellas County.
The platform, called Telehealth Remote Access to Crisis Evaluation (TRACE) includes four PC tablets to Belleair Police Department officers, who can call up a counselor via Zoom Monday through Thursday from 7 a.m. to 11 p.m.; Friday from 7 a.m. to 3 p.m.; and Sunday, 3 p.m. to 11 p.m. More active hours — weekends after midnight to 8 a.m. — are not yet part of the pilot program.
Belleair Police Lt. Randall Chaney experienced the success of TRACE while an officer at the Largo Police Department. He brought the program to Belleair after he was hired to run operations under Chief Richard Doyle in November.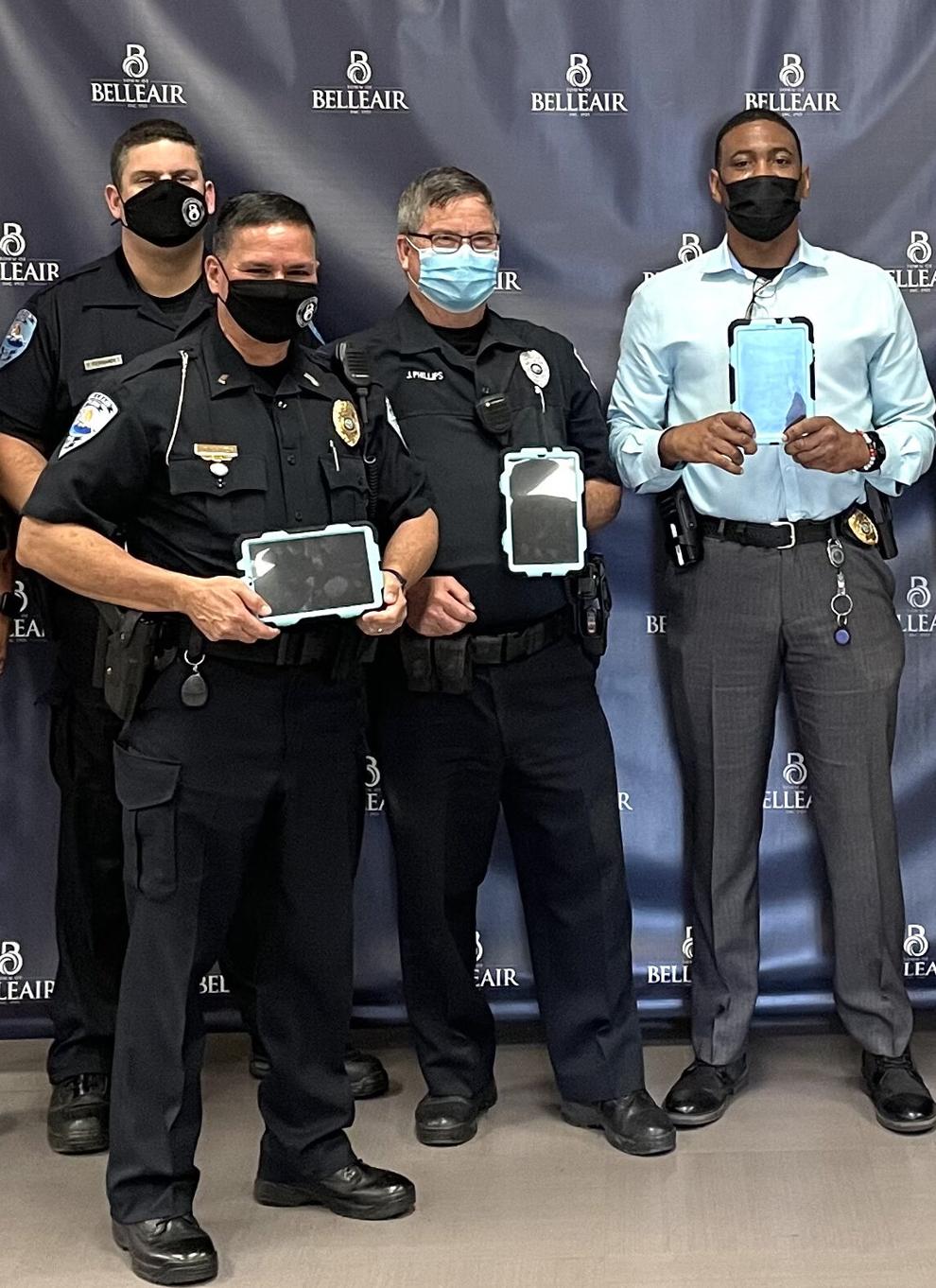 "When I came over to Belleair, I wanted to introduce something that would benefit the citizens here," Chaney told Tampa Bay Newspapers. "Directions for Living trained our officers on the laptops several weeks ago. Now that we have it, it's only a matter of time before we need it."
And that's a fact: Incident reports show that between 2016 and 2018, Largo police responded to more than 4,500 mental health calls. More than 1,300 of those calls ended with Baker Act commitments — which do not include treatment.
By using TRACE, Belleair police officers can immediately put the troubled citizen in a face-to-face meeting with a behavioral health navigator. The navigator would perform the assessment on the scene and then do what is necessary to get that individual connected to services. The relationship established, the patient can contact the counselor instead of calling police, Lott said. Largo Police data indicates that the same 15 people with mental health concerns resulted in 731 calls in 2017.
"Providing ongoing social services helps solve the underlying issues," Lott said.
Chaney said the program does not cost Belleair taxpayers; it is funded by Directions for Living, which is supported by federal funding, including the Coronavirus Aid, Relief, and Economic Security Act (CARES) Act; state and local money; as well as private donations and fundraising events.
TRACE helps solve issues in what the National Institutes of Health calls the "gray zone" of police work, "where the problems at hand do not call for formal or legalistic interventions including arrest and emergency apprehension."