BELLEAIR BLUFFS – It was a big day for Shepherd's Village, a Christian organization that is focused on providing low-cost housing and other services to single-parent families. A ribbon-cutting held on June 28 celebrated the wrap-up of a 15-year campaign to refurbish all of the Village's two-bedroom apartments.
The most recently redone suite was just the right size, with the perfect amenities, to delight single mom Alicia Brewer and her 4-year-old sons Eli and Malachi.
"This is awesome," said Brewer, as she viewed her new home for the first time. "This is way better than what we had. Better neighbors, better environment, better everything," she said.
The boys' faces beamed with joy as they bounded about on their new bunkbeds.
Shepherd's Village Director Phyllis Alderman said later, during the dedication ceremony, "I saw the smiles on the faces of the children that will use those bunkbeds. Those were million-dollar smiles."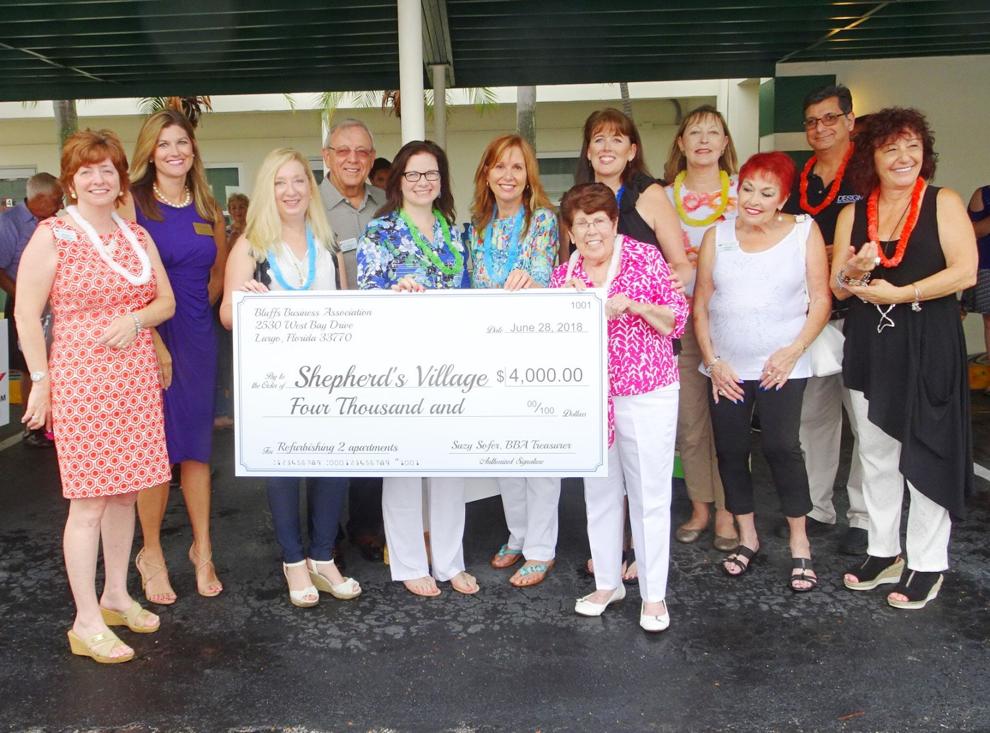 The renovations' completion was only one reason for Shepherd's Village staff members to be happy. Another joyful moment was the presentation of a check, in the amount of $4,000, donated to Shepherd's Village by the Bluffs Business Association.
BBA president Bonnie Trembulak praised Shepherd's Village "for the wonderful work they do for single moms."
"This is a wonderful opportunity for the BBA to be able to give back to the community in such a beautiful way," said Suzy Sofer, BBA treasurer.
April McKnight, Shepherd's Village administrator and community outreach assistant, said the village "provides single moms in our community the resources to move their lives forward."
Besides housing, the program also includes life skills management, job training, parenting skills and financial planning
"Our moms are motivated. They want things to be different. They want a better future for their kids. They are looking for a 'hand up,' not a 'handout,'" said McKnight.
Those who are selected for the program are given an opportunity to live in the housing with their children at a low rent, while they are working and learning skills to improve their lives. Typically, they will live at Shepherd's Village for two to three years before moving on.
"We give our single moms the tools we call the three pillars – physical, emotional and spiritual – to move forward. Our goal is for our moms to be self-sustainable, and be able to give back to the community," said McKnight.
The nonprofit Christian organization does not take government funding and depends on donations to maintain the apartments and provide services to the families. McKnight said 87 percent of Shepherd's Village's budget "goes to programs and services to take care of our moms."
"That's what we're all about," she said.