BELLEAIR — Just when it seemed things were beginning to stabilize at Belleair Town Hall following the recent resignation of the town manager, a new development has upended the town's reorganization plans. 
Belleair Police Chief Rick Doyle, who was appointed by the Town Commission as interim town manager after JP Murphy resigned in late April, decided to relinquish the position last week.
Doyle said a pair of residents recently brought an Attorney General's opinion regarding "dual officeholding" to the town's attention, and though he was told he would not be violating any laws or state statutes by continuing to hold both roles, the chief ultimately decided to relinquish the interim position. 
"I took it to the Attorney General herself and asked if I have violated any rules or ethics clauses and the answer was 'no,'" Doyle said by phone. "I asked (Town Attorney) Jay (Daigneault) and he said it's an opinion, not a law, and when I asked if I stayed would I be charged with an ethics violation, and he said 'no.'"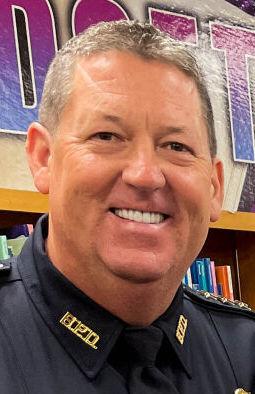 According to Florida's Dual Officeholding Prohibition, which can be found in Article II, Sec. 5(a) of the Florida Constitution, "No person shall hold at the same time more than one office under the government of the state and the counties and municipalities therein." According to Doyle, there are at least five other similar instances in the state currently, but he said the Belleair code doesn't address the subject.
"Some places may have allowed officials to hold two leadership roles, but the Belleair code doesn't say either way," he said. Doyle said he was told he could fight the opinion, but he declined because "I don't want to cause a distraction, and I'm not interested in becoming case law."
As a result of Doyle's decision, the Belleair Town Commission called for a special meeting Wednesday, May 25, where the commission is expected to accept Doyle's resignation and discuss the appointment of an interim town manager.
"There has been an allegation that Chief Doyle's appointment as interim Town Manager violates the dual office provision in the Florida constitution," Belleair Mayor Mike Wilkinson said via email May 23. "This matter has never been decided upon by a binding court. After consulting our town attorney, rather than litigate, Chief Doyle has decided to resign the interim town manager position."
After noting the commission called the special meeting on Wednesday to discuss the interim position, Wilkinson praised Doyle for righting the ship during the past few weeks. 
"Chief Doyle has worked tirelessly over the past five weeks and has accomplished many projects and has kept the 'wheels on the bus'," he said. "Residents, staff and the Commission owe him our sincere gratitude for his dedication and diligence."
According to Doyle, he will remain available in an advisory capacity until the interim manager is appointed, and he said he believes the town is still in good shape despite the latest turnover.
"I'm still here for an emergency and the commission will have to put someone in as the interim," Doyle said. "So, we're going to stay stabilized. Everything I set in motion already will remain in place."
The special meeting to discuss Belleair's interim town manager position is scheduled for 3 p.m. Wednesday, May 25, at Town Hall. Visit the town's website at townofbelleair.com for more information.