BELLEAIR BLUFFS — The city's crime rate fell by nearly one-fourth between 2010 and 2019. The significant drop in serious crime was announced in a recent letter from Pinellas County Sheriff Bob Gualtieri to Belleair Bluffs Mayor Chris Arbutine.
The crime data was contained in the FBI's most recent Uniform Crime Reporting Program annual report, released in 2020, that reflected crime that occurred through 2019, Gualtieri said in the letter.
In highlighting the 24 percent reduction in crime, Gualtieri said it is significant "because it means 24 percent less crime victims among Belleair Bluffs' residents and visitors and that Belleair Bluffs has become a much safer city over the past 10 years." He added that based on preliminary information, he expects to see an even further decline in criminal activity in 2020.
Data from the UCR report showed there were 46 reported serious crimes during 2010, versus 35 in 2019. The most common offenses were larceny and burglary. While there were fluctuations in the crime rate over the ten-year period, the trend was clearly downward.
Gualtieri concluded his letter saying, "There is no greater service that government provides to its citizens than public safety. We are honored to be your police provider in Belleair Bluffs and we look forward to our continued partnership so that Belleair Bluffs remains a safe place for your residents, businesses and visitors."
City Administrator Debra Sullivan read excerpts from Sheriff Gualtieri's letter following the police report at the March 22 City Commission meeting.
The 24% figure is "a lot," Sullivan told a sheriff's deputy at the meeting. "We are very happy and proud of the services you provide. We are doing directed patrols on some of the streets, and that'll make the residents happy."
City gets $38,000 in relief funds
The city applied for and received $38,238 from the Coronavirus Aid, Relief and Economic Security Act, nicknamed the CARES Act, Sullivan announced. She said the CARES bill, passed by Congress in March 2020, allotted $2.2 trillion "to provide fast and direct economic aid to the American people negatively impacted by the COVID-19 pandemic."
According to a report provided to the Bee by Sullivan, the majority of the funds, about $25,000, cover sanitation improvements made at City Hall such as plexiglass barriers, UV lights for air handlers, touchless faucets and dryers, and disinfecting equipment. Funding also went toward personal protective equipment and to improve telework capabilities of city employees.
Outgoing commissioner Nazario gets praise
Commission members had words of thanks and praise for Commissioner Jack Nazario, who was narrowly defeated with a 7-vote margin by Stephen McNally in the March 9 election. Nazario was running for a seventh term.
All of the current commission members but one have been on the commission since 2009, when Nazario was first elected. Commissioner Taylour Shimkus joined the commission one year later, in 2010. So all know Nazario well.
Arbutine thanked Nazario especially "for taking the time and doing the work" involved to serve on boards of the county and state League of Cities "from the beginning."
Arbutine said Nazario "brought a great perspective to the commission, and opinions that make us think." He has also represented the large condos along West Bay Drive where he and 50 percent of the city's residents live, Arbutine said. He urged Nazario to continue to bring condo issues and viewpoints to the commission.
Nazario said he had learned much of value to Belleair Bluffs from his service with the League of Cities, where he encountered "so many different people with so many different ways of running cities."
"I proposed and received new ideas and used that to improve our city. I looked at city and state issues that can help our residents, and in the process, Belleair Bluffs had become better-known throughout the state as an up-and-coming city," Nazario said.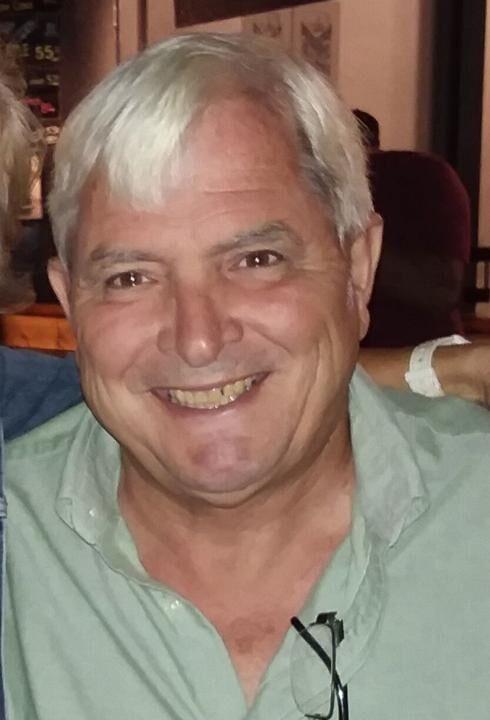 New commissioner takes office
McNally, a newcomer to local politics, became the city's first new commission member since 2010. He was sworn in along with Commissioner Suzy Sofer, who begins her seventh term, and Arbutine, the county's longest-serving mayor, starting his 21st year in office.
McNally said he has lived in the city for over 6½ years, and he thanked voters "for the level of confidence they showed in voting for me to assume this office."