BELLEAIR — The visit to Belleair by President Donald Trump on July 31 went smooth, according to town officials, but not without a lot of planning and manpower, the likes of which is rarely seen in town of just over 4,000 people.
Police Chief Rick Doyle said he got news of the visit to Pelican Golf Club just a week before it happened, and he quickly realized his department was going to be taxed to the limit in making sure the president was safe.
"I met with the Secret Service people on Monday and we made some plans. Well those plans changed on Tuesday, and Wednesday and every day thereafter right up until the arrival of the president," he said. "By the end of the week, we had several security plans in place to deal with whatever might happen. It was a massive effort."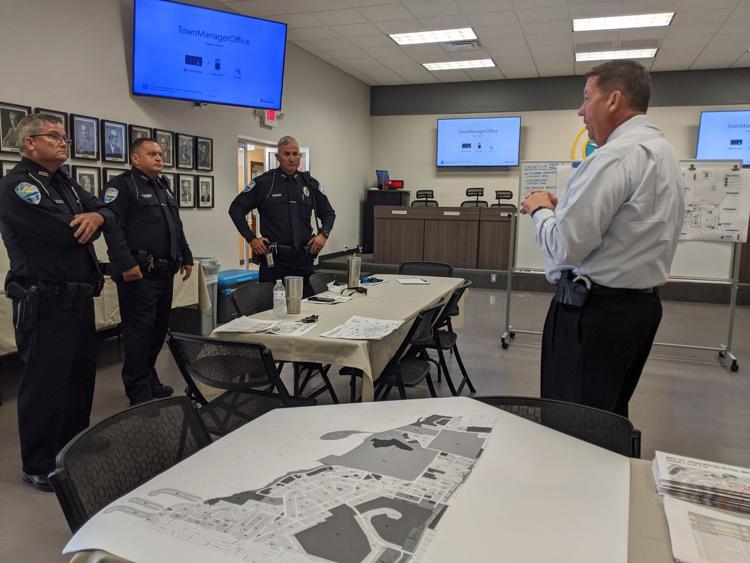 Doyle said his department's job was to police the Pelican Golf Club, which hosted a COVID-19 Response and Storm Preparedness roundtable followed by a fundraising event.
Even with all the members of the BPD on duty, many more law enforcement officers had to be pressed into duty.
"We enlisted the help of the Pinellas County Sheriff's Office, the Largo Police and the Clearwater Police," said Doyle. "It was a lot of work, but it was very exciting for a small town like Belleair."
In addition to keeping the president and residents safe, there was also the matter of groups and protesters to take into account.
"There were a fair number of Biden supporters, an overwhelming number of Trump supporters," he said. "They were all well-behaved but there were six or seven people of concern to us. They were agitators of no particular party. We kept an eye on them."
Dozens of additional law enforcement officers also had to be accommodated, sheltered and fed while the president was spending several hours in the golf club. That job fell to town officials.
"Several of us were part of the planning all week," said Cathy DeKarz, management analyst with the town. "On the day of the event, we were all here at Town Hall making sure the officials had everything they needed and we made sure about 20 Pinellas Sheriff's deputies were fed. They were here on standby in case there was an emergency."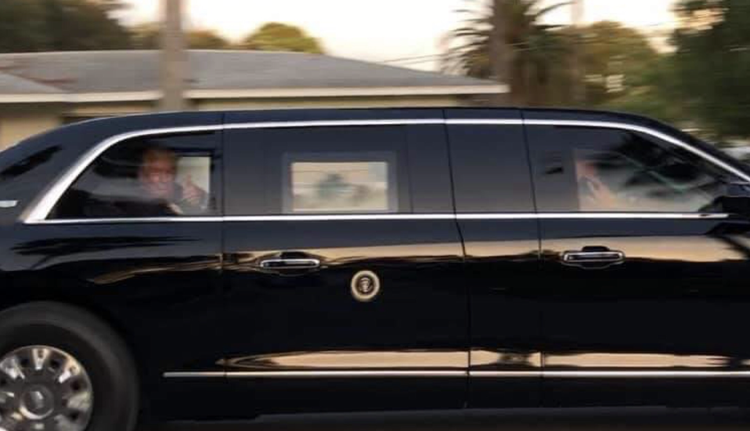 DeKarz said the most exciting part of her day came when she got a call from Town Manager J.P. Murphy.
"He said he had just discovered that 40 motorcycle officers were just sitting out on their bikes in the hot sun and he wondered if I could open the Rec Center and let them in out of the heat," she said. "We did that and my colleague, Ashley Bernal, called the Belleair Market to see if they could make another 40 Cuban sandwiches. Within half an hour, we got the sandwiches for the motorcycle officers. They were so appreciative."
It turns out, those officers had been on duty since early that morning. DeKarz said she and Bernal got to sit on a motorcycle and she even got a hug from one of the officers who was so happy to be in out of the heat.
"They spent their time waiting playing pinball and basketball here at the Rec," said DeKarz. "Helping them was a team effort to be sure."
While all that was going on, Belleair residents stood around their homes just watching what was going on. Longtime resident Roma Allen went to a friend's house at the corner of Poinsettia and Indian Rocks Road to watch the activity.
"It all actually began on Thursday when they erected a huge tent at the Pelican," she said. "As well huge trucks came in and parked behind the club. Then on Friday morning police vehicles began to arrive; I saw Hillsborough Sheriff's cars and Tampa Police. It was strange because no one else was around, all the construction workers were gone.
"Then in the afternoon helicopters began circling around, there were snipers everywhere in the bushes on the roof of the club."
Allen said when the motorcade arrived they were disappointed that they didn't get to see the president.
"His car drove right into that tent, he didn't come out at all," she said.
Later when he left she said he could be seen through the window of his limousine waving. For Allen, it ended an exciting day.
"Belleair was literally shut down until 8 p.m.," she said. "There was a lot of pomp and ceremony. I was very impressed for what Chief Doyle and the town did keeping sure our community was safe. It was a well-run event. … No matter what your politics are.
"You have to admire the whole thing. It was very exciting. I would have hated to see anything bad happen and have Belleair remembered as the place where violence took place," she said. "I have never been as close to a presidential car after all my years in D.C. It was exciting."
Belleair wasn't the only part of Pinellas that was shut down.
Largo police had to help close all of East Bay Drive and West Bay Drive from 4:15 to 5:15 p.m. and 6:30 to 7:15 p.m.
Shortly before the president's arrival, Largo Mayor Woody Brown said he was hoping to take his two boys up to West Bay Drive to get a glimpse of the motorcade.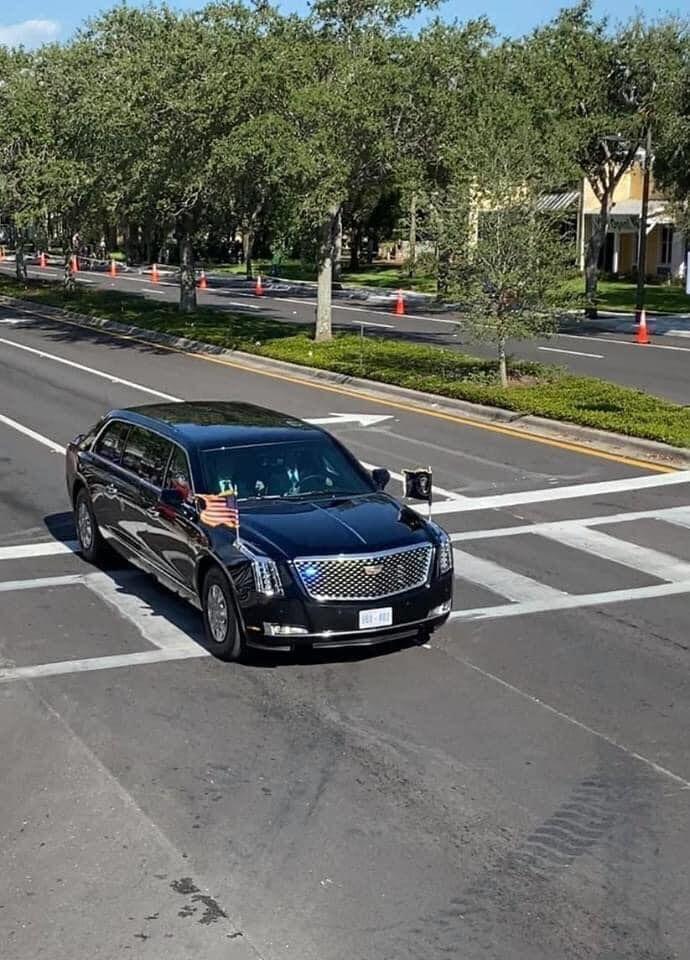 "Regardless of your political affiliations and whether you like the person currently in that position or not, it's always cool when the president of the United States drives through your town," he said, recalling that President Barack Obama also drove through Largo at one point.
Hosting the president was a rare experience for Belleair. Doyle said Gerald Ford and Jimmy Carter were the only two sitting president before Trump to visit the town.
By the time it was all over, no one was more satisfied than Doyle. He looks back on it with satisfaction.
"All plans were executed flawlessly. I was pleased with the job everybody did," he said. "The Secret Service were pleased and went out of their way to give us all compliments, they were very, very pleased."