BELLEAIR — In a normal year, this week's inaugural LPGA Pelican Women's Championship would've drawn thousands of visitors to Pinellas County, as a top-notch field featuring local favorites and international stars play the newly remodeled Pelican Golf Club in Belleair on Nov. 19-22.
But with 2020 being the year of COVID-19, there won't be any fans roaming the manicured grounds of the Donald Ross-designed course off Indian Rocks Road. Ladies Professional Golf Association stars like St. Pete's Brittany Lincicome, Tampa's Morgan Pressel and World No. 1 Ji Young Ko will ply their craft in front of media, family, friends and Pelican staff and officials and a global Golf Channel audience.
The lack of fans doesn't change the fact that the world is going to be able to watch a star-studded field duke it out for $1.5 million in prize money at a picturesque course in the tiny, tony Gulf Coast community, and tournament officials believe the exposure will spur interest in and trips to the Tampa Bay area for many years to come.
"Our field represents the best players in women's professional golf, and we're excited to host them at Pelican Golf Club," said Scott Reid, executive director of the Pelican Women's Championship, in a press release. "Welcoming the LPGA to Pelican Golf Club is a great opportunity to support women's professional golf during a challenging year and shine a spotlight on the Tampa Bay community."
The list of players competing in the inaugural tournament reads like a who's-who of women's golf.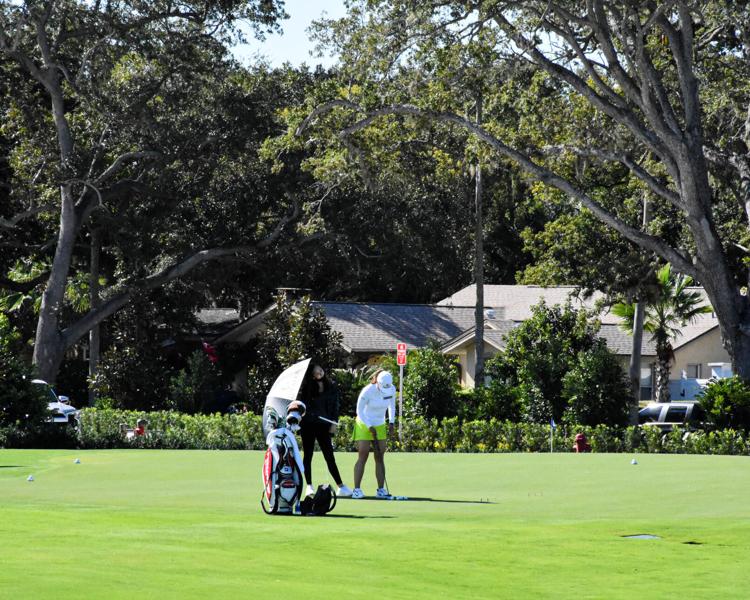 In additional to Lincicome, a two-time major winner who played on the Seminole High boys golf team, and Pressel, the tour's youngest-ever major championship winner, the Pelican Women's Championship field includes eight of the top 10 players on the 2020 money list, including Danielle Kang and Brooke Henderson. Teeing off will also be winners of eight of the past 10 majors, including Stacy Lewis and Mo Martin in addition to Lincicome and Pressel; up-and-coming stars like University of Florida grad Sierra Brooks, St. Pete teaching pro Nathalie Filler and amateur Gabi Ruffels; and fan favorites like Natalie Gulbis, Karrie Webb, Lydia Ko, Lexi Thompson and Cristie Kerr.
According to Justin Sheehan, Pelican's director of golf, the inaugural event will serve as a springboard to reintroducing LPGA golf to the Tampa Bay are while showcasing the recently renovated club.
"Our staff and club as a whole are incredibly excited to be hosting the inaugural Pelican Women's Championship this week," Sheehan said Nov. 14. "We've taken a golf course in dire need of some love and made it a masterpiece, and to be able to show the whole world is pretty special."
Sheehan, a teaching pro with 15 years of experience, said it was "disappointing" that there would be no fans this year, but he said they plan to use the inaugural event as a learning experience and as a way to emphasize Pelican's commitment to supporting and growing the sport.
"One of the big things for us is trying to support women's golf, and the purpose of this event is to show that Pelican Golf Club is inclusive of everyone as we try to grow the game," he said. "This is a new event in America and it's going to be great. We have seven of the top 10 players in the world here, including world No. 1 Ji Young Ko, who hasn't played at all this year, so we're excited. It should be a great week for the entire Tampa Bay area."