Opponents of two major Pinellas County golf-course redevelopment projects are rejoicing this month, with plans for roughly a thousand homes and other amenities on the expanses of the former Tides Golf Club and the Bardmoor Golf and Tennis Club both being withdrawn.
Wheelock Communities had proposed with partner Gentry Land to turn the 150-acre Bardmoor site into an 800- to 1,200-home subdivision with a village center, hotel, office space, shops and restaurants.
In August, a message appeared on a Wheelock website with the title "midpinellasparcel.com" stating the group had "canceled plans to purchase and redevelop the Bardmoor North Golf and Tennis Club Property." The message was credited to Reed Berlinsky, president of Gentry Land.
Then last week, a county official sent an email to opponents of the Tides project stating that the course's owner and applicant for the "Restoration Bay" project, with 273 detached single-family homes, will redesign and resubmit the proposed project after receiving a negative review from county staff.
"As a result, the project in its current configuration will not be moving forward to the LPA (Local Planning Agency) on Oct. 8, 2020 as anticipated," said a memo from Blake Lyon, director of building and development review services for Pinellas County.
Opponents were relieved that neither project was well-received.
"That is what we strived for all the way through this thing, to get a denial," said Ron Stephens, a board member for the Save the Tides organization. "We're very happy, but really and truly, months ago when this report came out, we knew (the development) was dead."
A key issue facing any developer seeking to rezone Pinellas' precious vacant land — it's the most densely populated county in the state — is the county's reluctance to give up its open space. The county's comprehensive plan prohibits converting publicly owned recreation land for development, and discourages zoning changes for privately owned open space.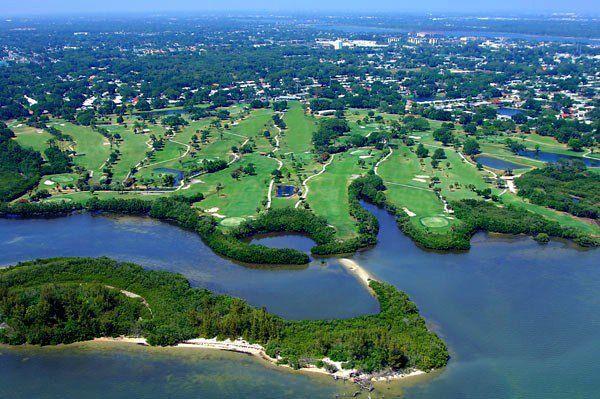 Tides: Environmental concerns
In March, Pinellas County planners, citing environmental and other concerns, recommended the county deny a land-use change needed for the Tides project. In 2014, another developer suffered the same fate and walked away from the golf course.
The land is in unincorporated Seminole at 118632 66th Ave. N. The Tides golf course closed in the summer of 2018.
"There's a number of reasons" the county's technical staff gave the most recent Tides proposal the thumbs-down, said county planner Lyon. "The most notable was that some of the development pattern, given the proximity to Boca Ciega Bay, there were concerns and technical issues with placing that much residential development in a floodplain, in a hurricane evacuation area. There was just the feeling it may not be appropriate in the way it was proposed and the size it was proposed."
The Save the Tides group has provided strong opposition to development of the open space since the 2014 project came to light. Over six years, the group has collected nearly 20,000 signatures in support of open green space.
"What this means for us is that we have won this round in our quest to save our Tides Golf Course recreational open space from development," the group said in response to Lyon's email.
Lyon did note, however, that the Tides property owner has the right to, and apparently intends to, redesign and resubmit a proposal for the property.
Opponents are undeterred. "Being the owner, he can resubmit, get a denial, and resubmit until he finally gets somebody to say yes," said Stephens of Save Our Tides. "There's nothing we can do about that. But if he goes through it again, and gets his hand slapped again, he may realize, 'Hey, I'm going to get out of this, I'm going to move on.'
"The optimism in our case is that he gets denied for the very reasons he's been denied this time," Stephens said. "It is recreational open space. That land designation is very difficult to overcome."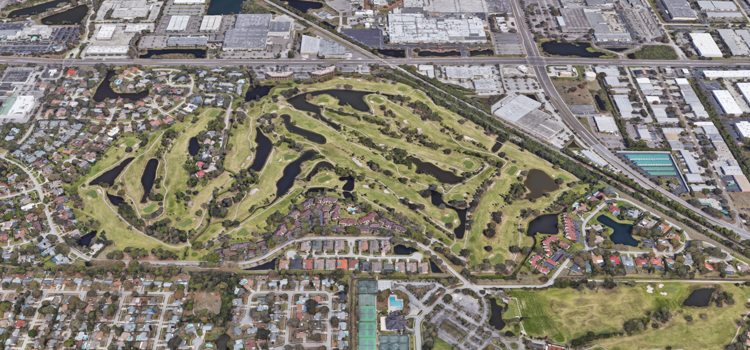 Bardmoor: Transportation issues
Stacey Pitts and her husband had just decided to buy their dream house on the golf course when they found out about the Bardmoor plans in 2018. "We just felt like we were buying a little piece of paradise," she said. "And to find out that it was going to be developed was devastating."
Like the Tides opposition, owners in the Bardmoor area just a few miles away at 8001 Cumberland Road in unincorporated Seminole organized, raised money, blitzed the media and local representatives, and jammed meetings on the issue.
Wheelock and Gentry Land, developers of the huge Starkey Ranch subdivision in Pasco County, never filed a rezoning application for the property. The curt message on its "Mid-Pinellas Parcel" website cited "challenges related to transportation planning and the access from Bryan Dairy Road."
Dan Green, a principal at Wheelock, could not be reached for an interview, but he emailed Tampa Bay Newspapers to say "we had to back away due to technical development issues."
Pinellas planner Lyon said the developers came to the county with a pre-application concept plan to get early feedback on their plans. He said roadway infrastructure in the Bryan Dairy Road area, which would feed into the north side of the project, was an issue, including dealing with a CSX rail line.
"There are definitely challenges that represent access to that site," Lyon said. "The reality is from the county's perspective, from what we saw in terms of a preliminary concept, they have worked through some of those concepts but there was a lot more to be discussed before you could make a final decision."
Disappearing fairways
The battles at the Tides and Bardmoor are not unique to Pinellas County or Florida. Around the country, as the game of golf wanes in popularity and urban open space gets scarcer, developers and preservationists continue to square off over greens and fairways.
Earlier this year, Pinellas County commissioners acquired all 42 acres of the former Baypointe Golf Course in Seminole to maintain it as a recreational park and stormwater management area.
In Clearwater, Harrod Properties is seeking to construct a $120 million, 710,000-square-foot multibuilding industrial center on roughly 58 acres now occupied by The Landings Golf Course. The decision on whether the city will lease the property will be made by voters Nov. 3.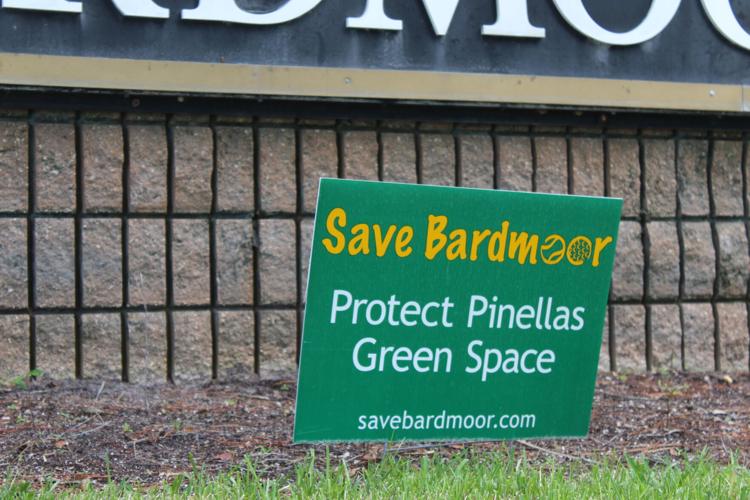 Pitts, the Bardmoor activist who lives on the 13th hole of the course, said she and her neighbors realize the battle may not be over.
"I'd like to think that our efforts helped to make it a challenge for Wheelock and Gentry Land, but at the end of the day, they tried really hard. They spent a lot of money trying to make it happen and ran into obstacles.
"We really believe that our mission is not over. … Although Wheelock and Gentry Land are no longer under contract with the Bardmoor Golf and Tennis Club, that doesn't mean that there's not somebody else. It's not if, it's when, because it is 150 acres of space."