LARGO — Five years ago, Tristen Gratz was working as a customer service rep, her twin college history degrees not exactly paving the way to wealth and career satisfaction.
"I wanted to do something within the dog product industry," she said.
And then there was that other goal — saving the planet.
Today, those twin objectives have turned into EcoBark Pet Products, a company that is not only thriving, but is a finalist for one of Amazon's Small Business Spotlight Awards, which honor top entrepreneurs and small businesses nationwide selling on Amazon.
Amazon customers can vote for Gratz's company, or any other of 18 finalists in three categories, through Friday, Nov. 8. More than 1,300 U.S. small businesses were considered for the awards, with the finalists selected based on origin story; company vision; customer centricity; and product innovation, selection and value.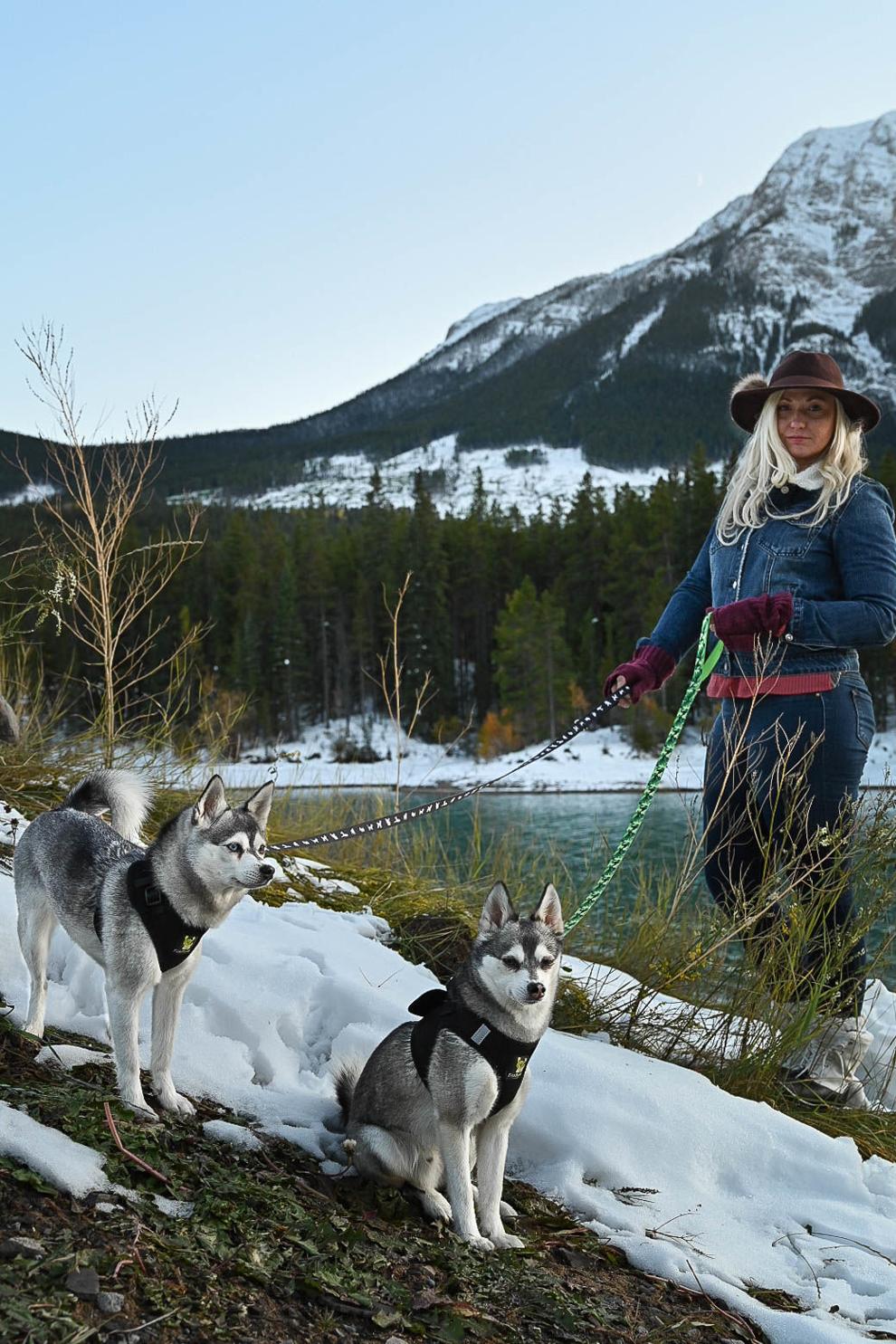 Go to www.amazon.com/b?node=19900432011 or Gratz's website, ecobarkpet.com, to vote.
"I have all kinds of inventions in my head all the time," Gratz said recently at her Largo warehouse. "I have, like, 50 inventions in my head that I want to do. This was the one that I thought would be the best route."
She took her life savings of $1,500, set up shop in her boyfriend's garage, and got to work creating leashes, collars, harnesses and other dog products from material created from recycled plastic water bottles.
The 34-year-old Michigan native picked up a love of nature through family travels, from East Coast beaches to the Western mountains. "You go to the beach, it's beautiful. We have to protect this," she said. "You go to the Rockies, and they're so pristine. We have to preserve this."
Meanwhile, recycling was a big part of her childhood, and she recalls going door-to-door in her hometown of Wood Haven collecting recyclables.
Now, the Indian Rocks Beach resident creates her own designs and patterns — she even invented a patch for a stitch joint that could conceivably cause chafing on traditional harnesses — and has agreements with Chinese companies to provide and assemble raw material into the final product.
She's trying to find a U.S. manufacturer, but capacity issues and the on-again, off-again tariff threats by President Donald Trump have the sector jittery.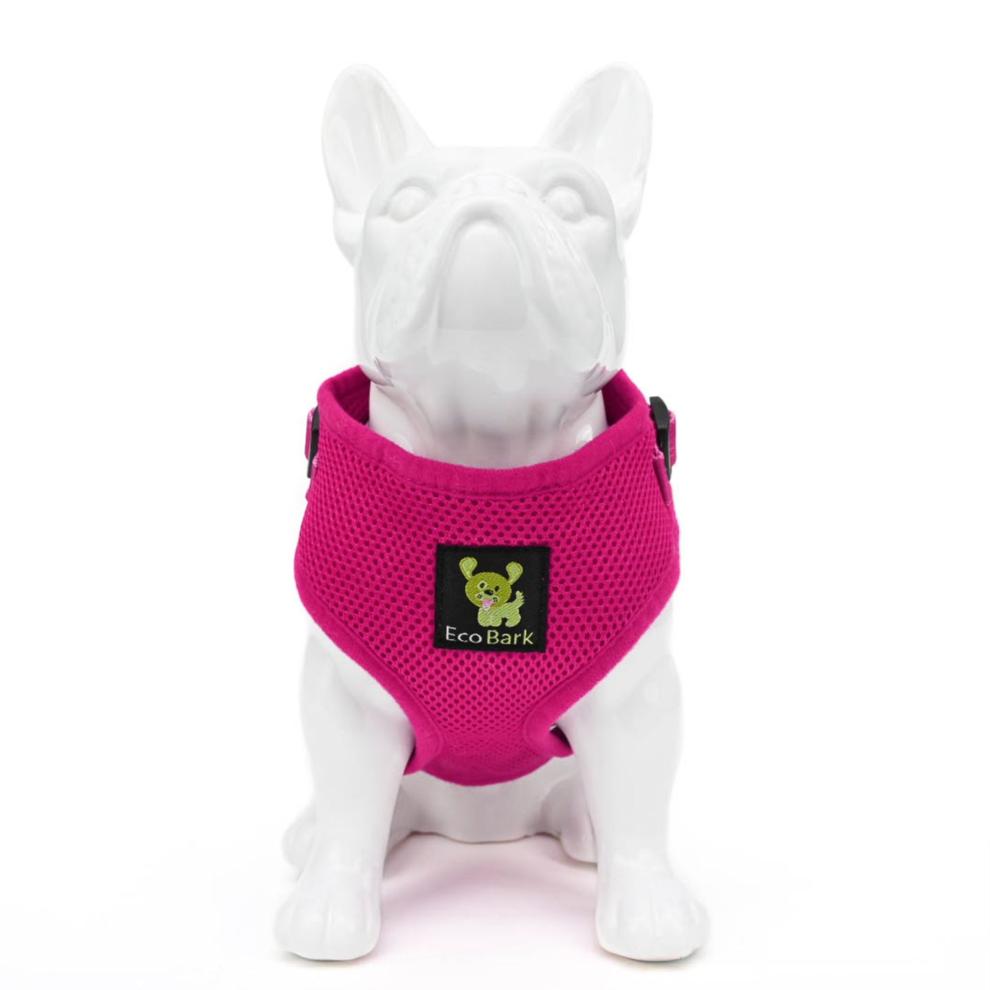 She is incorporating hemp, bamboo and other sustainable material into new products including bowls, pet carriers and biodegradable poop disposal bags. She is in the process of patenting dog toy designs.
EcoBark expects to notch $1 million in sales this year, with that number heading north next year to perhaps $3 million. It's a thriving industry: Americans spent $72.6 billion on their pets last year, according to the American Pet Products Association.
While Gratz has some bank credit, "all my money goes back into the business, and I eat Lean Cuisine."
EcoBark sells online through its website and through Amazon; there is no brick-and-mortar retail store. The company's six employees do business out of a warehouse and office along Ulmerton Road.
Gratz is the only Floridian among the 18 finalists in Amazon's award program. She's competing in the Small Business of the Year category; others are Woman-Owned Small Business of the Year and Small Business Owner Under 30 of the Year.
Winners from each category will receive a prize package including six months of dedicated Amazon account management, sponsored-products advertising credits, promotion on Amazon.com and a trip to the online retailer's Seattle headquarters.
"Small businesses across America and around the world are both our partners and our customers," said Nicholas Denissen, Amazon vice president of small business, in a release announcing the finalists. "They are at the heart of our business and key to our success. That's why we continue to invest billions in the infrastructure, tools and programs, such as Storefronts and these awards, to help them reach more customers and grow."
U.S. small- and medium-sized businesses sell on average more than 4,000 items per minute in Amazon's stores. Independent third-party sellers like EcoBark made up 58% of all physical gross merchandise sold in Amazon's stores last year, the company said.