LARGO — On Nov. 13, Tech Data announced that a New York equity firm's $5.4 billion offer to buy the Largo firm was too good to pass up. That deal got even sweeter Nov. 27 when Tech Data said the price tag increased to $6 billion.
The $600 million boost was a result of a competing offer from an undisclosed bidder Nov. 23 that the IT distributor's board of directors was prepared to accept the following day. Apollo Global Management wasn't going to let Tech Data slip away, though.
"When we first announced our transaction with Apollo on November 13, we said that as part of our commitment to maximizing shareholder value there was a period of time in which we could receive a topping bid from another party," Tech Data chief executive Rich Hume wrote in a memo to employees on Nov. 27. "And, in fact, that is what happened over the last week — we received an offer from another bidder that then led to the increased price and improved terms from Apollo."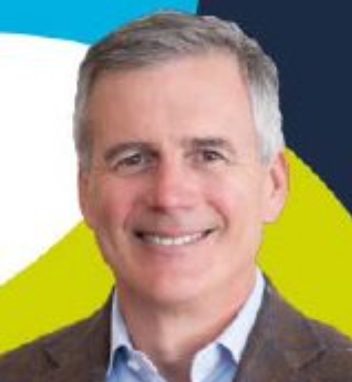 Apollo increased the purchase price to $145 per share in cash, which represents an increase of 11.5% from the $130 per share in cash in the original agreement.
Under the terms of the deal, Tech Data is permitted to continue to actively solicit proposals from third parties during a "go-shop" period until Monday, Dec. 9.
According to a report from CNBC, the rival suitor courting the firm was Berkshire Hathaway and its famed billionaire chief executive Warren Buffett. The report also stated that Buffett does not intend to make a higher offer.
In his memo to employees, Hume reiterated that life will be business-as-usual for the company's 14,000 employees, 2,000 of which are at the firm's headquarters that has a Clearwater mailing address but is actually in northeast Largo.
"Apollo clearly recognizes the talent and commitment of our team and believes our capabilities and global infrastructure provide a great platform for growth," Hume wrote. "We will become a privately held company following the close of the transaction, and we will continue to be headquartered in Clearwater, Florida, and operate under the Tech Data name. Our management team is expected to remain in place and we will continue to run our businesses as we always have."
The company's stock has also benefited from the announcement of the acquisition, jumping from $130.89 per share on Nov. 13 to $144.89 at closing on Nov. 29.
The deal means Tech Data, which had sales of $37 billion in fiscal year 2019 and is ranked No. 88 on the Fortune 500, will become a privately held company and its shares will no longer be publicly listed. Apollo, with assets of approximately $323 billion, has a diverse portfolio of businesses that includes Hostess, AMC Theatres, ADT, and Chuck E Cheese's.
The deal is expected to close in the first half of 2020, Hume said. 
And while the firm has been busy with talks of being acquired, it announced that it had acquired a company of its own Dec. 2, completing the purchase of DLT Solutions, a software and cloud solutions aggregator focused on the U.S. public sector. 
According to its website, the Virginia-based company analyzes data to provide better public service outcomes, such as designing better bridges. DLT offers solutions that help a government "design and build infrastructure; secure and analyze data; manage properties and finances and workforces; and create a better workflow for better results."