Largo is home to more than 3,000 businesses, but only four can call themselves the Best of Largo.  
For the fifth consecutive year, the city of Largo partnered with the Largo Leader to offer the contest that celebrates small businesses and their contribution to the community. The contest was divided into four categories: Retail, Restaurant, Business/Service and Home-based Business.
After a month of voting, residents voted for their favorite small businesses – Thrift Shop of Largo, Culver's of Largo, CrossFit TFB, and Mama Bear Cleaning.
Here's a look at the winners and why they were named the Best of Largo.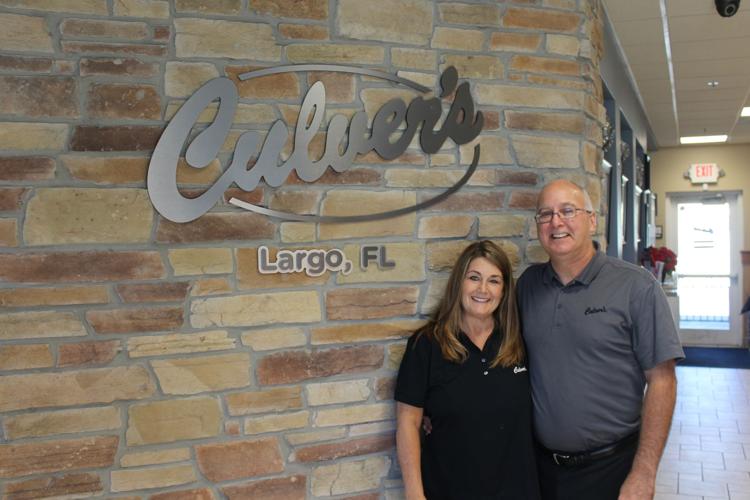 Best Restaurant
Culver's of Largo
Address: 3500 East Bay Drive
Owners: Parrish and Alicia Sandefur
Opened since: July 2014
Contact info: visit culvers.com/restaurants/largo-fl or call 727-223-9915.
The Wisconsin-based restaurant is famous for its ButterBurgers and fresh frozen custard. It also features an extensive menu, including fries, chicken, fish and a variety of sides.
About the owners
Wisconsin natives Parrish and Alicia Sandefur moved to Largo just over five years ago.
Parrish ran a business unit for Briggs & Stratton, a manufacturer of gasoline engines, for the past 25 years, and the couple have two children.
What made you decide to open your own business?
More than 20 years ago, Parrish said he fell in love with the family friendly and warm atmosphere Culver's offered and wanted one of his own.
"I think I was always enthralled by the fact that people would go out of their way to find a Culver's," he said.
"We said if we were ever going to open one it would be in Florida. And then they opened up the market," said Parrish, who added that his mother lives in Naples and the couple would vacation in Florida often.
Franchisees were already established in the Naples area, so Largo was the next spot that felt right, leading the couple to open up the first in Pinellas County.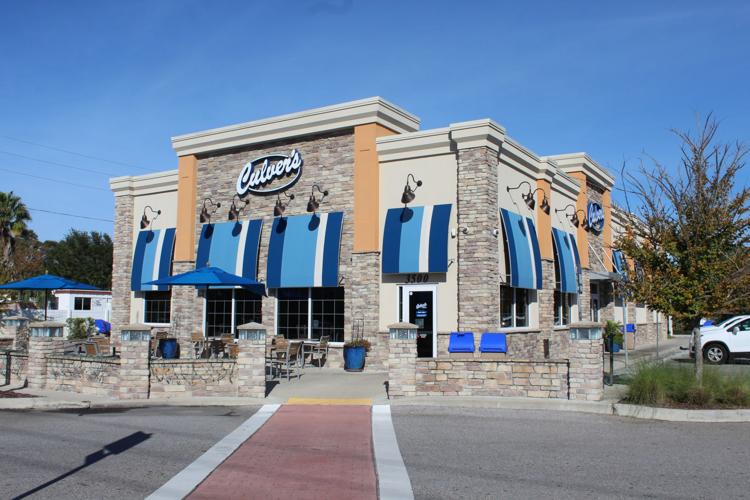 How do you distinguish yourself from the restaurants scattered around the county?
Parrish and Alicia say Culver's is more than just fast food. Instead, it's a hometown, family-owned restaurant that serves fresh food and aims to become a part of the fabric of the community.
"We have a lot of money invested in this. This is our land. This is our building. This is our second home," Alicia said. "So we want to become part of the community and want everyone to get to know us."
In fact, Parrish's 80-year-old mother, Wanda, is the guest attendant, the couple's two children have worked there and Alicia constantly reaches out to area schools and organizations.
The customers have appreciated their efforts, such as when the couple opened up the restaurant with a skeleton crew after Hurricane Irma struck last year.
"The guests actually volunteered to help me," Parrish said. "They saw that I was trying to help. They know us and they come in at least once a week and they were out running the food and were helping out. So they definitely feel something. That's stays with me and resonates with me."
What's been the biggest challenge of owning a small business?
Brand awareness, the couple say.
"We just took it for granted, because when you come from Wisconsin they (Culver's) are everywhere. I just didn't even think about it," Alicia said.
"Here, people were like, 'What's a Culver's, what's a Culver's, what's a Culvers?' When my son went to high school here, nobody knew Culver's. I had to explain it every time," she said.
Parrish added, "Most people think they are just an ice cream shop, but they are impressed with the variety on the menu."
What's your favorite part of owning your own business?
"There's definitely a huge amount of autonomy," Parrish said.
And while they are a franchise, Parrish said Culver's allows them to run the business to their liking, as long as it maintains the company's standards.
Alicia said there's also a great amount of satisfaction from making children smile with something as simple as a scoop of frozen custard.
Where do you see your business in the next five years?
"I'd like to see more of the staff that's in here grow to a leadership position to where they are able to go out and buy their own Culver's," Parrish said, noting that it's not unusual for store owners to start as employees.
Alicia said she hopes to continue to build on the relationships in the community.
"More brand awareness within Florida and more connections in Largo, because we're going to be here. We want to be here and a place they want to come."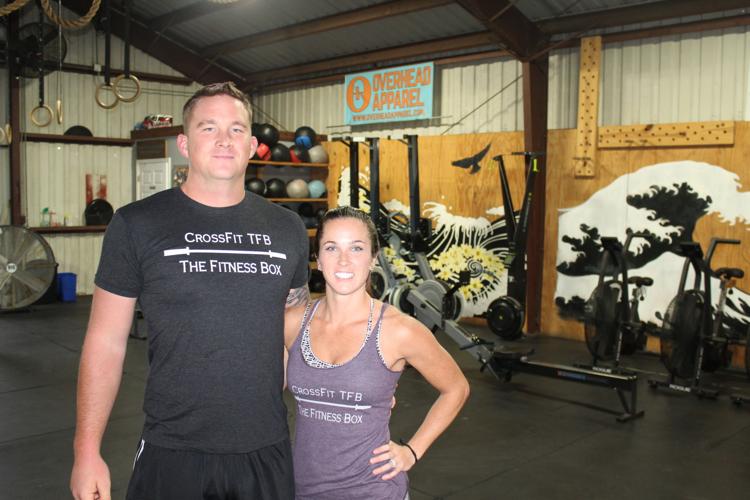 Best service-related business
CrossFit The Fitness Box
Address: 50 Third St. NW
Owners: Justin Walsh, James and Whitney Haley
Opened since: August 2016
Contact info: Call 727-475-6560, email info@crossfittfb.com or visit crossfittfb.com.
The gym, which was a winner in the 2017 Best of Largo contest, specializes in the CrossFit fitness regimen that is based on functional movements and incorporates aspects of gymnastics, weightlifting, running, rowing and more.
About the owners
James Haley and Justin Walsh work at the Pinellas County Sheriff's Office – Justin as a fitness specialist for the past four years and James as a deputy for the past three years. Both previously ran separate CrossFit gyms. Whitney Haley is a dental hygienist who works with children and adults with special needs.
What lessons have you learned in your second year?
"I think the flow of the business altogether has been easier. Now that we have a good core base of members, certain things kind of run themselves and it allows us to be more involved in the community," said Whitney Haley, adding that they plan to hold another community cleanup and had a float in this past weekend's Old Fashioned Christmas Parade.
Walsh agrees and said the first year was like a hurricane.
"We kind of know what we're doing a little bit better now," he said. "We know what to expect and when to expect it. We know the predictability of slower months and how to prepare for those, and how to not have those slower months."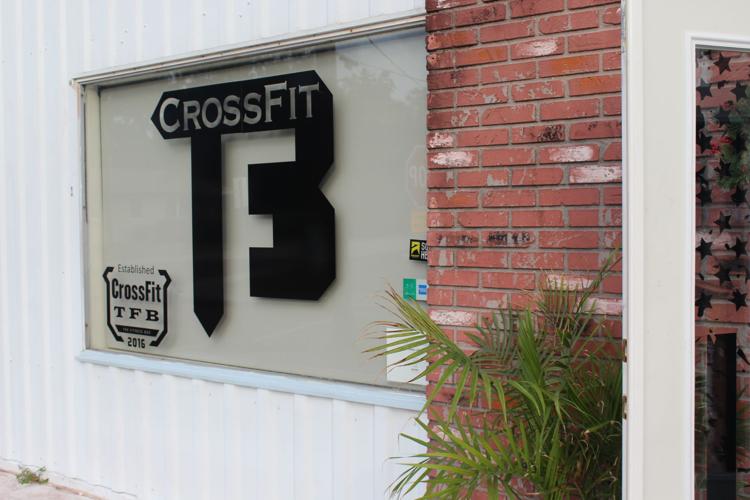 How do you distinguish yourself from the many gyms scattered around the county?
"We don't want to scare people away with a crossfit mentality that people get when they see professional athletes on TV," Whitney said. "So we gear ourselves toward staying safe when lifting and are very conscious of teaching people correct form, correct technique. Basically, what is it that you want to be able to do outside of the gym that we can help you inside of the gym. Whether it's play with your grandkids, go on a hike somewhere on vacation, everyday tasks."
Walsh said there's about 25 crossfit gyms in Pinellas County now, so they stick to their identity.
"Every box has its own identity and feel to it," he said. "We're a smaller one with more of a family feel to it and noncompetitive for the average person that just wants to feel better and maybe look better too."
Where do you see your business in the next five years?
"My biggest thing would be to have more coaches," Whitney said. "I think we would stay here. We've tossed around the idea of second locations, but I can't say that that is a drive for the business. If we could have more coaches to self-sustain the classes where we don't have to be here every day, that's a goal."
Walsh said he's happy with where they are at and just tries to do his best to improve the gym each day.
"I'm more of a go with the flow kind of guy," he said.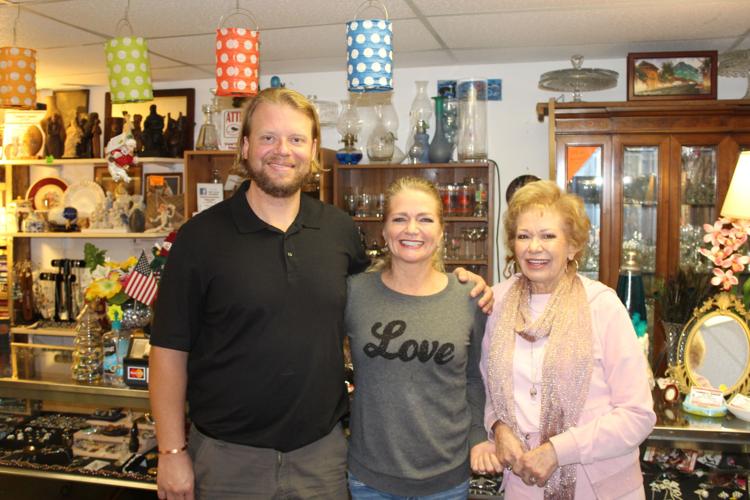 Best retail business
Thrift Shop of Largo
Address: 12499 Seminole Blvd.
Owners: Jimmy and Tammy Olson and Casey Cameron, all of Largo
Open since: January 2017
Contact info: Visit largothrift.com, call 727-902-3814 or email largothrift@gmail.com.
The store, which was a winner in the 2017 Best of Largo contest, features a variety of merchandise, such as discount furniture, clothing, kitchenware, electronics and knick-knacks, and also has a large collection of vintage antiques, collectibles, fine china, hand-made jewelry and an art collection from local artists.
About the owners
The trio has a combined 50 years of experience in sales and marketing, customer service, real estate and resale retail. Casey Cameron, Tammy's mother, was owner and head appraiser for Clothes Horse Consignment Shop in Mount Dora for 17 years; Tammy Olson was owner of MadTix ticket company; and Jimmy Olson has worked in real estate, sales and marketing.
What lessons have you learned in your second year?
"We developed our systems," Jimmy Olson said. "We knew our mistakes and we wanted to correct them, so we refined the way we do things."
Correcting those mistakes has made a big difference and has made life a little bit easier, according to Tammy Olson and Casey Cameron.
"We're better at researching our stuff now, too, because you just can't know everything," Cameron said. "We're better at finding what things are worth and giving a fair price."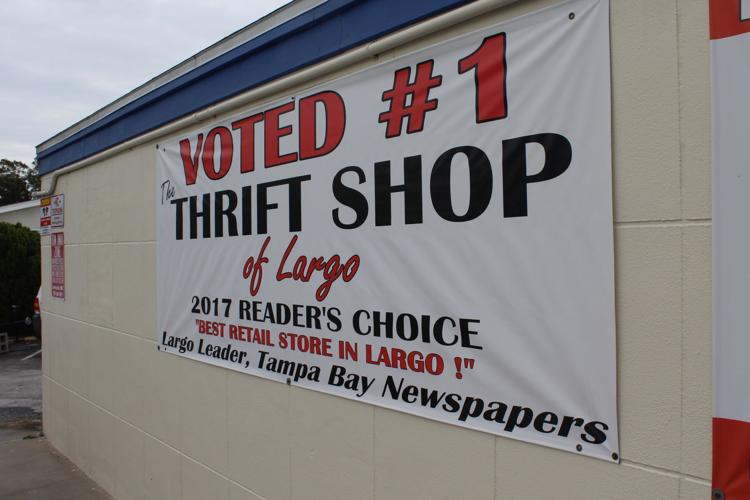 How do you distinguish yourself from the many thrift stores scattered around the county?
"We sell high quality items at a discounted price," Jimmy said. "We've used methods that have been here since the dawn of time, and it's pretty recession-proof."
Besides the basics of having a clean, organized shop, the trio pride themselves on the variety of services they offer, including estate sales; the Resale shop of Largo, which provides a large inventory of resale antiques; and in-store and online consignment, where you keep the item and they find the buyer.
"We started matching buyers and sellers and we have a database," Jimmy said. "So we just took the idea of a thrift shop and just added the 21st century to it."
Customer service and community outreach, such as sponsoring a backpack drive for students and sending a class to the Clearwater Marine Aquarium, also makes a difference, Casey says.
"We like our customers, too, and that shows," she said, adding that her 8-year-old daughter even serves as the store's door greeter on Saturdays.
Where do you see your business in the next five years?
Jimmy, who is also a Realtor with Charles Rutenberg Realty, said they want to continue to build upon the real estate aspect of their business.
"We want to be a one-stop shop for that type of service," he said. "Where we go in and liquidate, sell the house, and it's one person to provide the whole service. People have jobs, families and they have other things and their own lives, so they don't have the time to come down here for months to handle it."
He said the service, which would the only one of its kind in Pinellas County, will hopefully be in high gear by next year.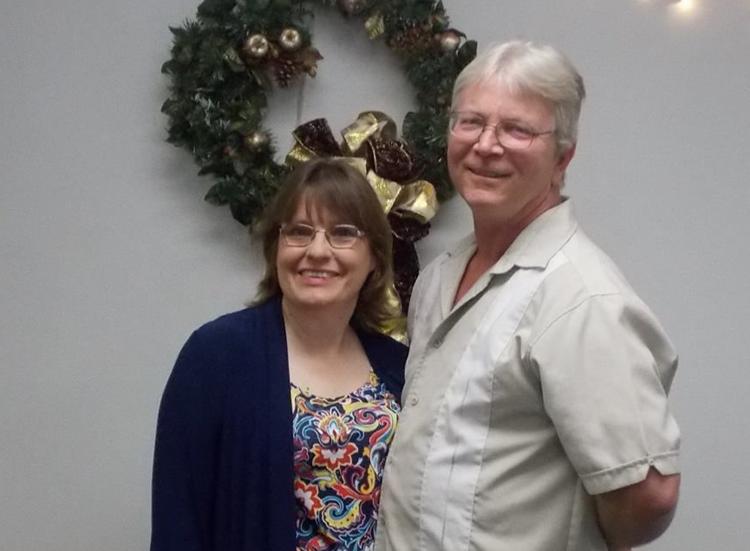 Home-based business
Mama Bear Cleaning
Mama Bear Cleaning is a professional house cleaning service that provides services to homes in Pinellas and Hillsborough counties.
About the owner
Dawn Fountain was born in St. Petersburg and raised in Seminole. She is the mother of three adult children, has three grandchildren and resides in Largo with her husband.
She lived in Arizona and Montana for 20-plus years and has worked as a paralegal and owned a document preparation service since 2008.
What made you decide to open your own business?
"I decided after 25 years of working as a paralegal doing divorces and bankruptcies that I wanted to do something different," Fountain said. "I wanted something else. I wanted something as far from law as possible, and something I knew how to do."
So, she reached into her childhood and remembered a cleaning service she started with her mother's help, using teddy bear stickers as a form of marketing.
What's been the biggest challenge of owning a small business?
"The biggest hurdle is to somehow find a way to let people know that, 'Hey, I'm here and I'm available,'" she said, especially on a shoestring budget.
"One of the biggest challenges of owning a cleaning service is that everybody has their own idea of clean," she said.
Fountain said she has prided herself on learning the idiosyncrasies of customers and remembering them, so they only have to give her instructions once.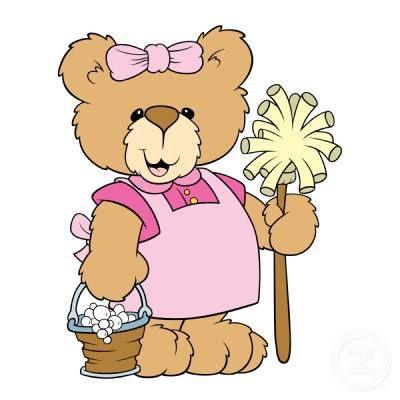 How do you distinguish yourself from the many house cleaners scattered around the county?
"Big time attention to detail," she said.
She attributes the trait to her mother, a retired school teacher.
"I jokingly call her the original Mama Bear because she's the one who taught me how to clean," she said.
When starting the business, Fountain said her mother would only let her clean her house if it was her idea of clean.
"So I went in and cleaned her house and she said, 'I think you do better than I do. You're hired,'" Fountain said, adding that mom is now a customer.
What's your favorite part of owning your own business?
"I like that, to a degree, I get to make my own schedule," she said.
She said she can make time for family, plan around things and play by the beat of her own drum.
Whom do you seek advice from for your business?
Fountain said her husband and mother are her two biggest support systems.
"I know that might sound silly, I'm 48 years old and calling my mom, but that's one of the things I think they are there for," she said. "My adult children call me and say mom I need help."