LARGO — Roo Roo's Diner celebrated its grand opening last month. Boasting a full menu of morning breakfast entrees, the eatery at 11934 Seminole Blvd. officially opened its diner doors on Aug. 15.
But the restaurant does far more than serve food. Diner co-owners Nick Ellis and Joseph Christianson are also serving up life skills to intellectually challenged adults 18 and older.
Students come two days a week to learn practical daily living skills to use in life or someday possibly on a job.
The charter to the program: Teach young challenged adults the practical life skills that they may not get the opportunity to learn anywhere else.
Roo Roo's essentially combines Christianson's restaurant operating skills with Ellis' 20 years of experience as a social service worker with challenged adults.
"Joseph had the idea of opening the restaurant, while I had the idea to incorporate teaching the individuals with special-needs job skills," Ellis said.
Ellis' 30-year-old sister Emily, who has Down syndrome, is a full-time employee who previously worked 17 years for a local Sam Seltzer's Steakhouse.
In working with adult day training centers, Ellis said he saw an unfilled need to teach challenged adults practical daily living and even vocational skills to use in the real world outside of adult day care.
Lessons to be learned
But not all adult day training centers offer such a life skills training venue, said Ellis, who also operates his own social service agency.
"I see the need for individuals with special needs to do other things than sit in a building all day, but to go out in the community," Ellis said. "They need something to do. So why not teach them small job skills that can help them later on in life in the community?"
Ellis and Christianson, who had contemplated opening a delicatessen, opted for a diner since it offered a better adult skills training locale.
"Here in the diner, there's more skills to be learned than in a deli," Ellis said. "They can learn about the diner tables, to interact with restaurant guests, to sweep floors, take dishes to the bus stand and to wash dishes."
Roo Roo's adult students come from several adult day care programs, including One Care in Largo.
Students come to the diner Tuesday and Thursday each week; however, Ellis said they may switch to a one-student approach to give each person dedicated hands on training.
"By having one student, it's just more hands-on," Ellis said.
Besides practical life skills, Ellis said the training program could open the door for students to a vocational job.
"The goal could be that later on they would work in a restaurant that would pay them a small decent wage," Ellis said. "They get the hands-on training. That's what these vocational skills are for."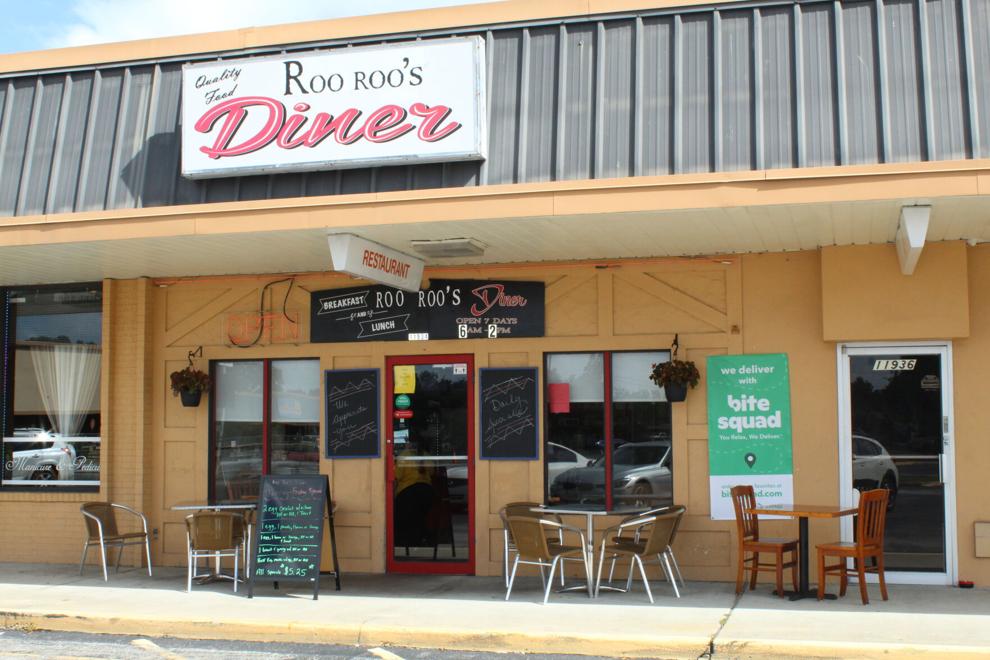 Overcoming fear
Not every business is willing to hire special-needs workers.
"I think people are scared," Ellis said. "People are scared of it for some reason."
Providing such adult skills training requires time and patience, said Christianson, who has previously worked with special-needs adults in a group home in Minnesota.
"You have to be a special person to work with a special-needs adult," Christianson said. "It is probably why some places don't. So you have to have more patience to slow down to show someone something step-by-step-by-step."
Roo Roo's students so far have exhibited an ample work ethic coupled with gratitude.
"They are more than happy to be part of this place," Christianson said. "They are there saying, `What can I do to help?'"
Besides providing life skills training, Christianson said the diner may also set up other recreational activities such as holiday-based events for students later this year.
"I want to involve students with other things, too, with the community," Christianson said. "I'd like to take it back to the old days, when we used to do coloring contests."
The diner's name actually comes from a nickname given to Ellis' 15-year old son Seth, who was born with cerebral palsy.
"We call him Seth-a-Roo-Roo," Ellis said.
Located in the former Winn-Dixie supermarket strip mall, Roo Roo's, which operates daily from 6 a.m. to 2 p.m., has so far seen a brisk breakfast business trade.
"We're doing really well," Christianson said. "We're not allowed to get full and overwhelmed, but we're building a good reputation."
"We're known for our sausage gravy," Ellis added. "That's what everybody knows us by now — it's homemade."
A long-term goal of Roo Roo's adult skills program is for other area businesses to adopt the same model.
"I would love for other restaurants to catch on to it, and say, `Hey, we should do this,'" Ellis said.
For more information, visit www.restaurantji.com/fl/largo/roo-roos-diner-/