Pickleball is hot.
But playing it doesn't have to be.
Westchase resident Eric Klaus and his two sons, Kennedy and Ben, are hoping to open the area's first dedicated indoor pickleball courts in a converted warehouse in Oldsmar on Race Track Road.
The goal for Tampa Bay Pickleball is pretty lofty. Eric says by the middle of April, the conversion from a warehouse filled with leftover junk to a 12,000-square-foot air-conditioned pickleball oasis could be complete. That's pretty remarkable considering the idea was only presented to Dad by his sons a few days after Christmas.
Over winter break, the boys, budding entrepreneurs who have pitched other ideas to Eric in the past, were sitting around tossing out business and real estate ideas, and combined with their grandmother's love of pickleball, merged the two things into one proposal.
"What are you talking about?" Eric says he asked them.
Kennedy had already done his homework. He had scoured the web and various real estate sites and found a warehouse available to lease at the flea market, which remains open and active.
It would fit six pickleball courts, was in a high-traffic area and was air conditioned. Where better to play one of the quickest growing sports in the country?
Eric was intrigued. Jennifer, his wife, was more skeptical.
The next day they visited the site, Jennifer wondering what she was looking at, which at that moment was a warehouse filled with old clothing racks and tables and various other items from past flea markets.
"We were just kicking around the idea," Eric said. "But we got far enough that day that I said OK, I'll play along and look into it."
Eric, a financial adviser, and his boys went on a ski trip the next day, and all they talked about was the pickleball proposal, crunching numbers and sketching out ideas on the flight to Colorado.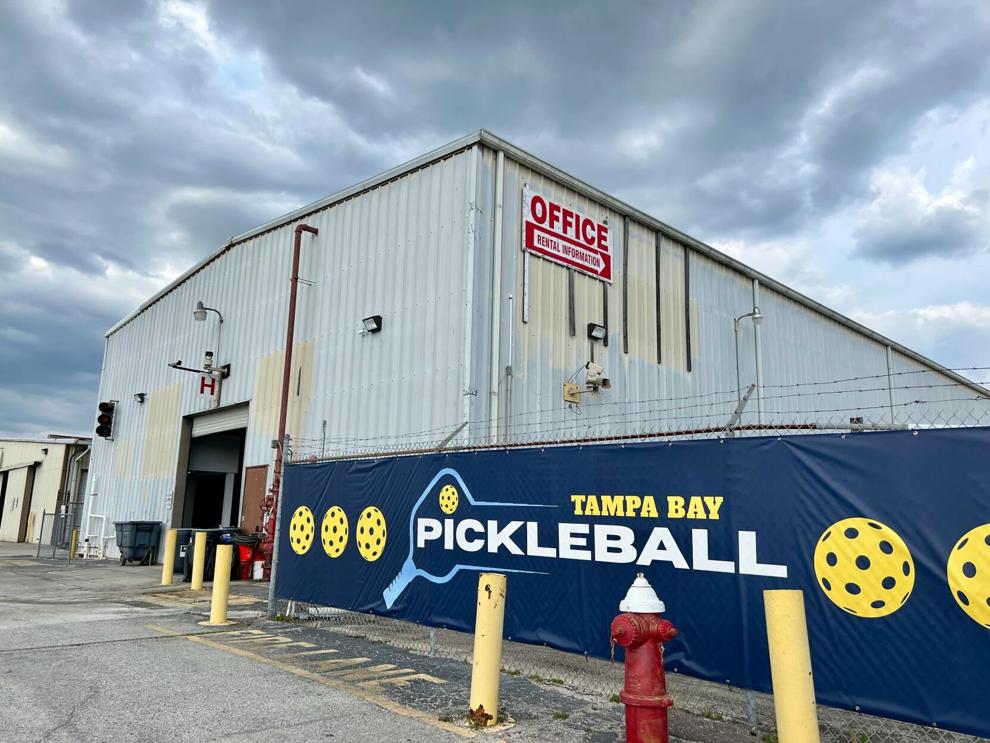 It would take a significant investment, sure, but not so much that Eric was betting the house or his portfolio on it and risking ruin. And more attractive to him was the chance to work together with his sons on a project.
By the time the plane landed back in Tampa, it was all but a done deal.
Pickleball is America's fastest growing sport, due to its low-impact, friendly-to-all-ages rules and social nature. It can be fiercely competitive, or a friendly competition where a 70-year-old can share a court with someone in their 30s.
The game has grown so much that it is now regularly televised, and a new pro league, Major League Pickleball, is on the way, featuring teams with owners like former Tampa Bay Bucs quarterback Tom Brady and NBA great Lebron James.
USA Pickleball estimates that nearly 5 million Americans are now playing the sport.
The Klaus family are not pickleball aficionados, yet, but they have played and love watching business shows together focused on entrepreneurs. In fact, Eric realized he had been shark-tanked by his own kids.
"That's kind of what it was, actually," Eric said. "They came in with this pitch, I listened and I'm still not sure I'm not crazy for doing this. And my wife's come along. My wife was here helping us paint stuff the other day. She's excited about it now."
Ben, a junior at Alonso (sister Eryn is a senior), said it was just a matter of planting the seed and then making sure it got watered.
"He's always willing to listen," he said. "But to get him to actually do it, we just had to keep going back to it and keep him thinking about it."
Last week, the six 20-foot by 44-foot acrylic courts were poured in and the nets were put up. Eric could have just painted over the concrete floor, but instead decided to invest $50,000 in the proper outdoor pickleball surface.
"Pickleball players call it an outdoor surface indoors," Eric said. "It's not a gym floor. It's not painted concrete. We paid good money for the court. That's what players want."
Originally, the colors were orange and blue, until Kennedy, who attends college at the University of Alabama, decided they reminded him too much of Auburn University's colors. The Klauses settled on two different shades of blue.
Tampa Bay Pickleball's biggest selling point, however, might be the promise of a cool breeze. The air conditioning is brand new, installed by the previous tenant. The cool temperatures and protection from the elements will make it a premium experience, especially in Florida where the rain alone during the summer can keep players off the courts for weeks at a time, not to mention the blistering sun and humidity.
The six courts can be reserved by players through an app, with prices tentatively set between $6 to $8 an hour. There will be tournaments and leagues and camps and open play, as well as social mixers and chances for organizations and businesses to rent the facilities.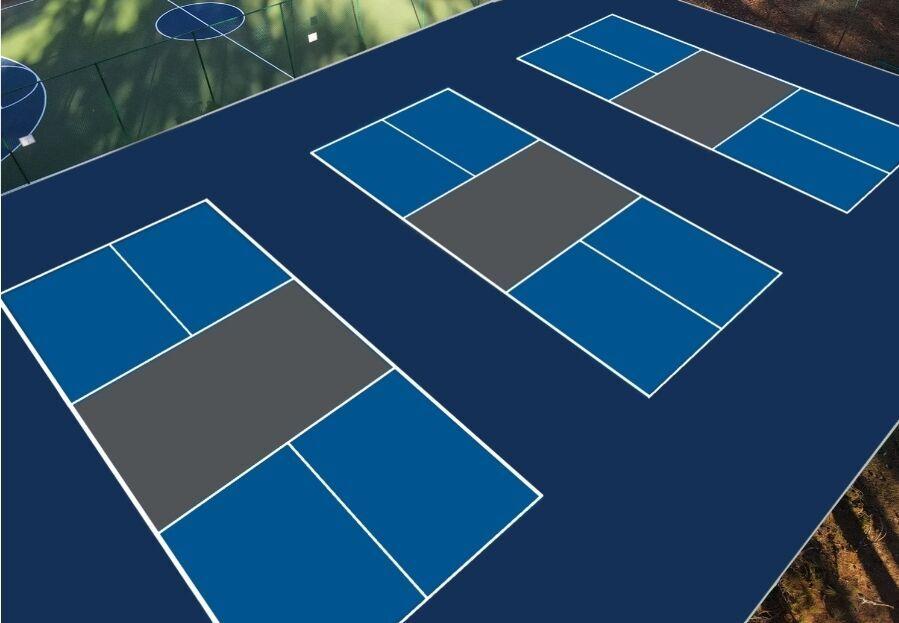 Eric has taken advice from hundreds of people, ranging from the true believers who can play 4 to 5 hours a day to those who are just starting out. Striking the right balance between satisfying both, he said, will be a key to a successful business.
"I've asked our mailing list what they want," he said. "We put up the website (tbpickleball.com) and got 600 people within a day and a half. And they all had opinions."
Eric's opinion, though, is pretty simple.
Make it fun. Keep it fun.
"This is a multi-generational social sport," he said. "We want to be a fun place where the community comes to play pickleball. We think that's what people want, and that's what we want to give them."