CLEARWATER — "From small beginnings, come great things."
A proverb serves as an apt description to how Clearwater-based Homeless Empowerment Program came to be, and worked to change one city neighborhood along with thousands of lives in its now 35-year tenure. Officially launched in 1986, HEP's goal was simply to end the cycle of homelessness for needy people in Pinellas County and beyond. HEP's "small beginning" dates back to the mid-1960s with Everybody's Tabernacle Church in the Greenwood section of Clearwater whose congregation included Barbara Green and her late husband, the Reverend Otis C. Green, who became the church's pastor.
The Greens and the church laid the groundwork to serve Clearwater area homeless in the late 1970s when a church employee fell off a scaffold, badly injuring his back. The church bought a home for the worker and family to live while he recuperated.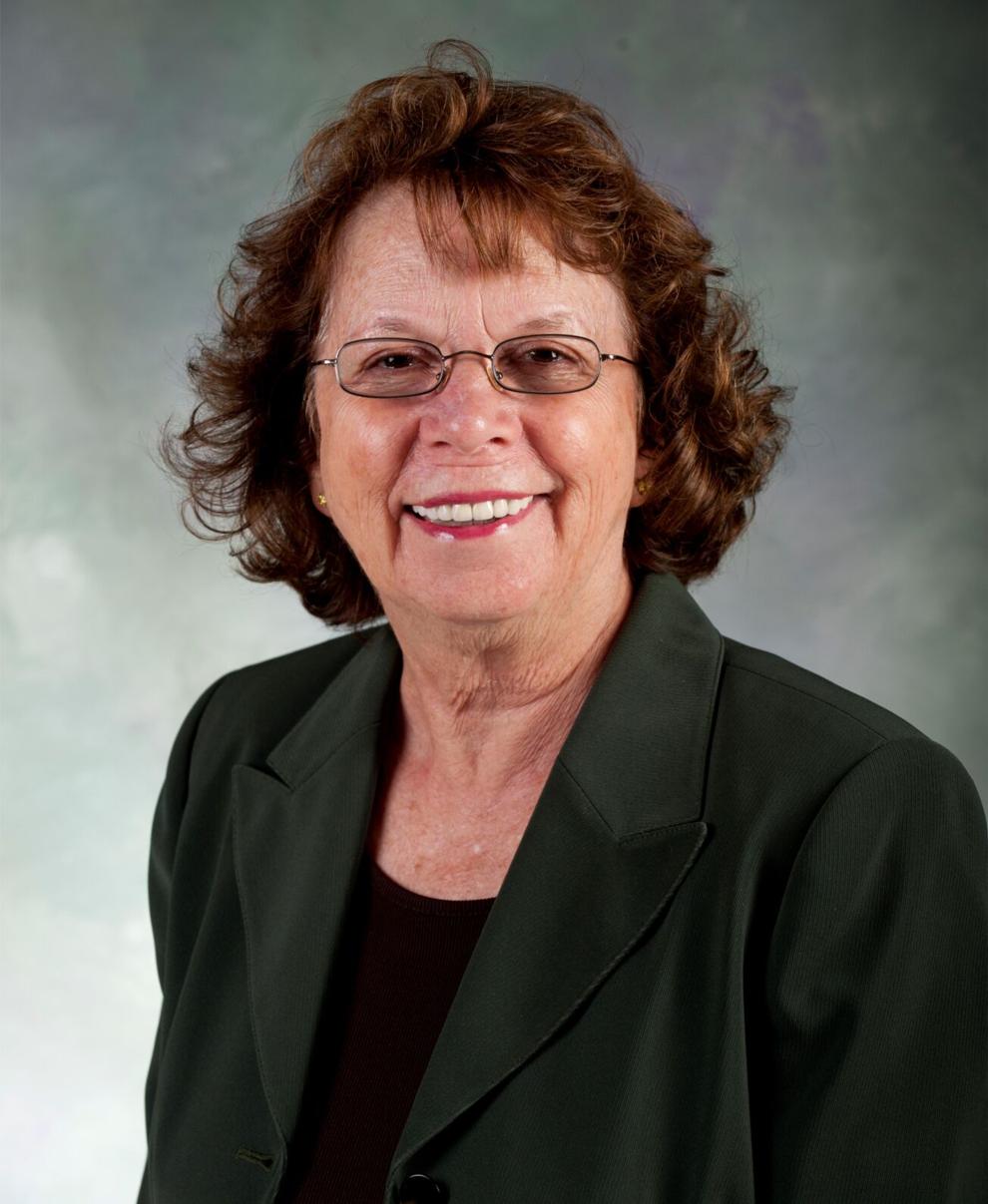 "The church supported him for about three years because of the accident he had," said Barbara Green, who has worked five decades working to help the homeless. "There was no insurance, no workman's compensation."
At around the same time, Tabernacle Church members began its program to provide water, food and shelter for homeless who came for help. Otis Green, who was a contractor, started to buy up area property.
"We had more units to house in," Barbara Green said.
As part of that grass roots mission, Green rolled up her sleeves to feed hungry folk out of her back kitchen porch. Green called the yet-to-be-named homeless project an "on-the-job training" project where people grew organically along with the program.
"It's like the old saying, it takes a village," Green said. "HEP was built with a village. People were looking for something to believe in, and we strove to make it something that they could believe in."
HEP president and chief executive Ashley Lowery said "this really was a grass roots organization that this Greenwood neighborhood really embraced."
As the HEP founders bought surrounding property and housing that became available, the mission started to steadily expand, Lowery said. Word of the church mission started to get out.
"Within the community, word spread, that if you needed help, Preacher Green would help you," Jessica Jaimes said. Jaimes is a volunteer and events specialist with HEP. "And that kitchen and Barbara Green are still on the HEP campus today."
Now, with over 50 years helping the homeless under her belt, Green says she has no intention of retiring from her full-time job.
"I'm happy," Green said. "I am really energetic, and I've always worked all my life, so I feel guilty if I don't work."
In a very short time, church mission founders realized providing basic necessities didn't prevent people from eventually falling back into homelessness.
"Homelessness is a cycle," Jaimes said. "Barriers start to grow — such as health and unemployment — that are hard to overcome and so they wind up right back on the street."
"We realized that they needed more than that to get them back out into the community," Green said.
To counter that, the mission group developed additional social services, adding mental and physical health services to help break that homeless cycle.
"We were growing, but we had no money," Green said.
In 1986, what was first called "Homeless Emergency Project" was formed to provide mission financial help.
"We wanted to become a 501(c)(3), which is a nonprofit corporation, so we could apply for grants," Green said. "That wasn't feasible as a religious organization. We had to think of the shelter as a business."
The next step was to find partners that could provide services that HEP alone couldn't, Green said.
"That I think that's one of the secrets to HEP," Green said. "Searching for people who did it the right way. We just made a lot of friends."
"BayCare got involved, Morton Plant (Hospital), and ARNP (Advanced Registered Nurse Practitioners) got involved," Green said. "That helped, because we were dealing a lot with mental illness."
In 1996, HEP opened its Dental and Wellness Clinic to serve residents' medical needs. The clinic became one of the foundations for HEP's charter to provide low-income families and individuals — including veterans — with housing, food, clothing and support services to become self-sufficient.
HEP is now an eight-acre main campus with an additional housing at off-site locations. The campus features a 353-bed facility, offering emergency, transitional and permanent housing to the temporarily homeless and mentally disabled individuals, families with children, and veterans.
HEP's growth also meant elevating its human resources.
"Smartest thing I ever did was hire people who were smarter than me," Green said.
HEP officials say their 30-year-old campus facility has reaped benefits for the surrounding neighborhood.
"Because of the campus, our upkeep on buildings and programs, we've actually helped to increase the property value in the neighborhood and we've also helped to decrease the crime rate," Lowery said.
Green said HEP's refurbishment of its campus buildings has had a domino effect on surrounding Greenwood area property owners.
"We painted, we mowed our yards; they painted and mowed their yards," Green said. "They knew their property went up, because of the way we looked."
HEP's also serves as a model to aid the homeless for other parts of the county.
"We actually get contacted quite frequently from government entities or other nonprofits from around the county that want to replicate what we have," Lowery said.
HEP's funding comes from individual and group donations, state and federal grants, and federal, local and state funding.
Nearly 50% of HEP's annual revenues come from donations. In 2019, prior to COVID, the organization saw total revenues of nearly $12 million with private contributions of $5.7 million accounting for 48%.
"It's mostly private contributions," Lowery said. "We get a small portion from county and state funding for special projects." HEP's on-campus warehouse-sized thrift store helps generate $250,000-to-$350,000 in revenues each year.
Housing costs typically account for roughly 60% of HEP's annual expenses. In 2019, housing accounted for $4.3 million of its $6.9 million in overall expenses.
Last year, HEP served 550 people, including 448 adults, 102 children and 229 veterans.
The arrival of COVID-19 in 2020 cut into HEP's service numbers. So far this year the facility has served around 200 individuals, roughly half the number in 2019.
"Post-COVID is very different," Jaimes said. "But we've kept up with our programs. Our (existing) clients still needed case managers; they're still attaining self-sufficiency."
COVID notwithstanding, HEP over the past decade has observed a steady increase in the number of families seeking help.
"We've seen the biggest notable uptick in families with children," Lowery said. "It's really tough to find a 2- or 3-bedroom apartment or house in budget for your average working-class family. We are going to see a bigger need."
In response, HEP's long-term expansion plans call for adding more affordable housing for families in need.
"There's this big need in the area for affordable housing, specifically for families," Lowery said. "We end up having to turn away many families during the course of the year because we don't have space available."
The one caveat: new housing units need to be near the HEP campus to tap into its support services, Lowery said.
HEP is celebrating two big milestones this year: its 35th anniversary and founder Barbara Green's 80th birthday. A dual birthday celebration is planned for Aug. 18 at the HEP campus at 1120 North Betty Lane in Clearwater. To honor Green's 30 plus years of HEP work, she will receive the key to Clearwater, and a 6-foot Clearwater dolphin plastic statue will be placed on the HEP campus.
HEP is also hosting a virtual birthday fundraiser to raise $80,000 by Aug. 18. HEP board members and staff have pledged a $40,000 donation to help reach the $80,000 goal.
For more information, visit HEP's website at www.HEPempowers.org.