PINELLAS PARK — The regional affiliate of Habitat for Humanity — one of the nation's busiest — recently marked its 700th home build, adding some 100 affordable properties since just 2019 and set to maintain that momentum in the coming year.
"We've had our most successful year, in terms of how many homes we have built," said Mike Sutton, president and chief executive of Clearwater-based Habitat for Humanity of Pinellas and West Pasco Counties.
The next big development sites for the affordable-housing nonprofit: a pair of tracts in Largo and Clearwater totaling almost 11 acres, recently purchased for a combined $2.7 million.
"The community has really rallied behind our mission, and we have just really been blessed," Sutton said. "The support speaks volumes about the community we're living in, and it also speaks volumes about the need for affordable housing."
The Habitat successes come amid the toughest of market conditions — pandemic-driven shortages of materials and escalating costs for lumber and other building commodities. "A typical Habitat home is costing us about $30,000 more than it did 18 months ago," Sutton estimated.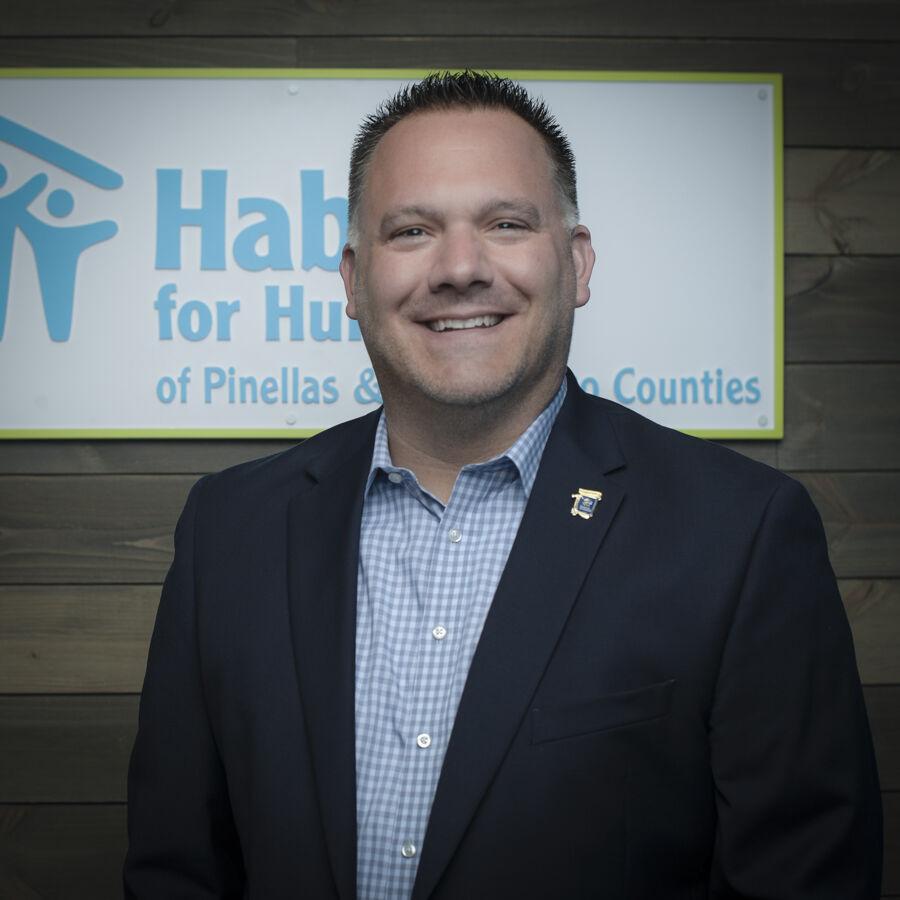 Even in the best of times, Habitat's economic model involves supplementing housing sale proceeds with donations raised from individuals and businesses in the communities it serves. Yet the chapter is on track to complete 65 home builds throughout its service area by the end of 2021.
"We keep a land bank of about 50 lots, and we're constantly looking for (additional) property," Sutton noted.
The chapter chief devotes an estimated 25 percent of his time to property scouting, while chief operating officer Ken Rush spends half his working hours doing so.
The chapter recently closed on its largest tract of development land in its 36-year history, acquiring 8 acres in Largo — situated along South Martin Luther King Jr. Avenue, between Missouri and Fort Harrison avenues — for $2 million. It also recently acquired a nearly 3-acre parcel in Clearwater — just off North Betty Lane, 1 mile south of Sunset Point — for $700,000.
Habitat's milestone 700th build — now the home of Aurora Sakers and her daughter, Ash — is situated on a 7.3-acre tract that the nonprofit purchased in June 2018 for $2.1 million, stating at the time it intended to build some 75 homes there.
It expects to reach that goal sometime next year.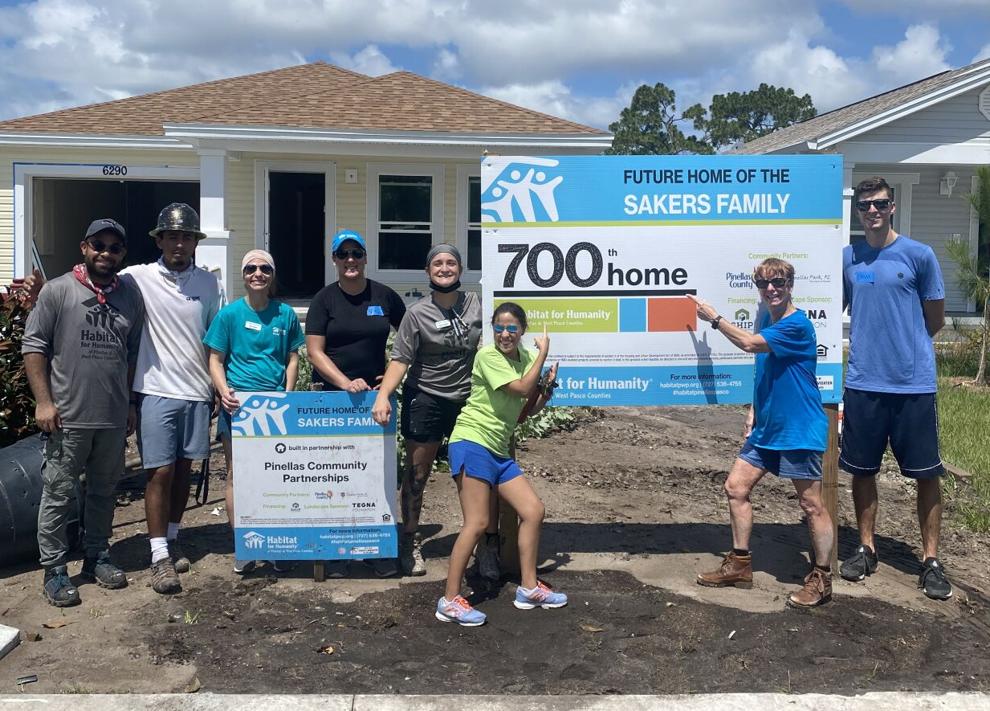 "We have completed 33 new homes, have 18 under construction and have completed the construction of a new road," Sutton said.
Once fully completed, Tellor Estates — as the Pinellas Park tract has been christened, honoring the family who previously owned the land — will form an entire Habitat-built neighborhood.
"We decided to honor the family and its legacy by naming the property after them," Sutton said. "We were very fortunate to work with a previous property owner who was interested in seeing the land used for affordable housing. They weren't necessarily trying to make the most they could on the sale of the land."
The community already boasts a fresh, suburban vibe, thanks to newly surfaced streets lined with manicured lawns, shrubs and other landscaping. All owner-occupied, the Habitat properties are expected to add $150,000-$200,000 to Pinellas Park tax receipts annually.
The Tellor tract also features several mobile-home residents, who will have the choice of opting into the Habitat program or remaining in their current residences.
Established in 1985, Habitat Pinellas-West Pasco marked its 600th home build in February 2019, when the Gordon family took possession of their Habitat-built home in the Ridgecrest section of Largo. The Habitat chapter trails only one near Naples, in Collier County, in the number of single-family homes constructed annually.
Why does Florida boast the two busiest Habitat chapters in the U.S.?
"A lot of it has to do with the fact that we can build year-round and also that there is a huge need for affordable housing in the state of Florida," Sutton said. "We have such a huge hospitality and tourism industry in the state, and the folks that work in it need housing."
The Sakers family's move-in — to a home on 67th Way North in Pinellas Park — was marked in an Aug. 30 ceremony attended by about 200 people, including about 20 state and local officials.
"I will have a sense of accomplishment knowing that my forever home is mine (and) I will never again have to move because the lease is expired or has gone up in price," Sakers said. "Knowing I never have to pack up and move again is indescribable."
Her teenage daughter echoed those sentiments.
"I'm really excited to live here," Ash Sakers said. "After living in an apartment so long, it will be nice to live in a place that is spacious and is part of a neighborhood."
Amanda Pedigo, who lives two doors from the Sakers home, said the new community already has taken on a close-knit vibe.
"The kids all play together, and we all sit out together and talk," Pedigo said. "It's great."
An assembly technician at a nearby Compulink plant, Sakers is purchasing the home with a zero-interest loan arranged by Habitat.
Habitat homeowner candidates must show a need for affordable shelter and the ability to pay down loans. Program participants also devote at least 350 hours to Habitat volunteering.
In a fundraising round tied to the 700th-home celebration, some 120 individuals and businesses each donated $700. Solar Bear, a regional solar-energy vendor headquartered in St. Petersburg, donated a solar roofing system for the Sakers home.
A total 880 families and individuals have been helped through Habitat's home-buyer and exterior-repair programs since the local affiliate was founded. For more information about Habitat programs, visit habitatpwp.org.