CLEARWATER — Gina Clayton has been learning the ropes of the Planning and Development Department for a long time.
Named interim director by City Manager Bill Horne in April, the Charlotte, North Carolina, native is now the top boss of the department, earning $114,079.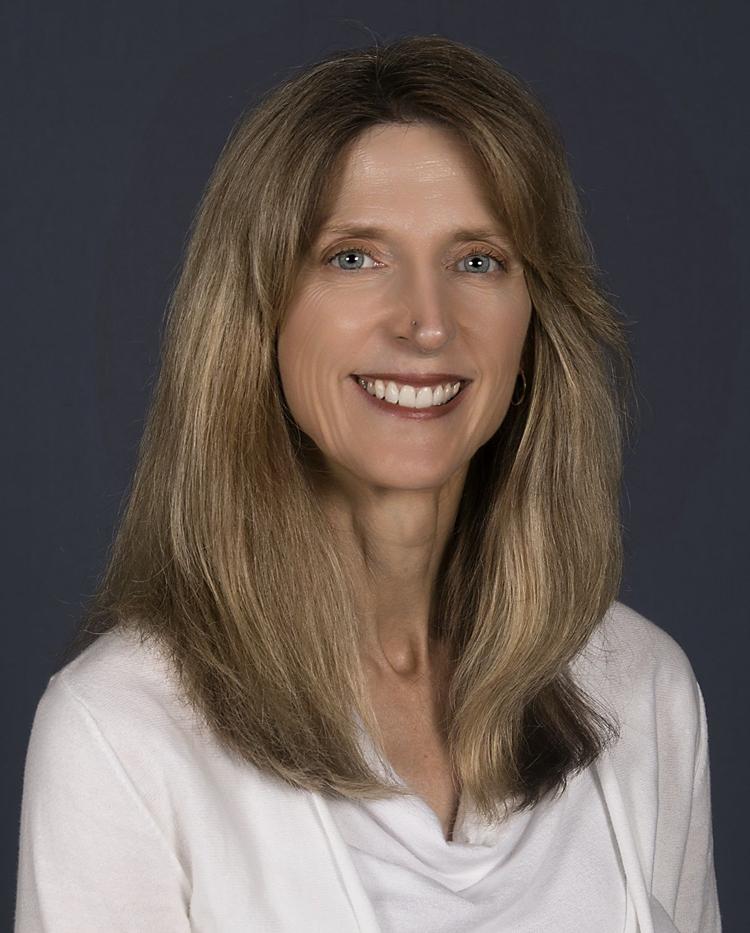 She earned her bachelor's degree from Appalachian State University in Boone, North Carolina, and a master's degree in urban and regional planning from Virginia Polytechnic Institute and State University (Virginia Tech) in Blacksburg, Virginia, in 1986.
Following grad school, she served 10 years as a planner for small towns around Cleveland, Ohio, including Cleveland Heights — "where I was the Planning Department for Avon Lake," she laughs.
She and her husband and two daughters moved to Florida in 1996, where she found work as the community development director for Indian Rocks Beach from 1997 to 1999.
She's worked her way to chiefdom since coming to Clearwater as a senior planner in 2001. After serving two years in that post, she was planning manager for four years and assistant planning director for about a year and in then, a few weeks ago, she became permanent director. Her accomplishments include overseeing the final approval for Beach by Design, rules designed to ensure Clearwater Beach is developed properly. She also was project manager for the 2005 Downtown Redevelopment Area, helped mentor the city's Greenprint environmental and sustainability plan, and saw the first adoption of Complete Streets in the city. Ric Hartman, the city's senior transportation planner, handles Complete Streets now.
Clayton wants to maintain the department's focus on serving residents and businesses properly.
"The main goal is to continue to provide excellent customer service, that's first and foremost for us," she said. "We also want to ensure all building and residential safety codes are followed so our neighborhoods stay safe and strong."
Following a seven-hour Community Development Board hearing that saw residents battling sophisticated development attorneys, Clayton suggested the department could create a guide for residents who are uncertain of hearing rules. Questions of who enjoyed party status led to confusion during the CDB hearing.
According to the Planning and Development Department, people who request party status may personally testify, present evidence, cross examine witnesses, and appeal the decision during development hearings.
The department's handout would explain what constitutes Party Status, how and when to present evidence during quasi-judicial hearings, and rules for cross-examining experts who testify for or against development, she said.
"We are in the process of figuring that out," Clayton said. "There could be a role for various neighborhood associations to provide residents the guide."
Horne also removed the term "interim" for Michael Delk, who was named interim assistant city manager in April. He now sits at the right hand (along with Maxwell) to Horne at City Council meetings.
Delk, who replaced Jill Silverboard, has taken the reins of Imagine Clearwater, the massive re-design of downtown Clearwater and Coachman Park. He also oversees the Clearwater Redevelopment Agency.
His new salary is $142,933.
He has great confidence in Clayton, his former right hand.
"I think Gina is eminently well-qualified and knowledgeable about all phases of urban planning," Delk said. "She is well-situated and well prepared for overseeing the Planning and Development Department going forward."
Delk works alongside Assistant City Manager Micah Maxwell, who has been in the assistant seat for more than two years.
Silverboard resigned to become deputy Pinellas County Administrator and chief of staff in May 26.