CLEARWATER — The theft of more than a dozen assault weapons and other guns from a locked hangar in September 2018 has led city officials to undertake security improvements at Clearwater Airpark.
"Several incidents brought to light some issues that needed to be addressed," Ed Chesney, the city's Marine & Aviation director, told the Beacon. "Then after a hangar burglary last fall, we had concerns of other, non-aircraft activities that could be in violation of the individual hangar leases."
But the theft of M-16s, M4s, and other guns from Hangar H-2 revealed security lapses in the form of an airpark employee who eventually pleaded guilty to the theft.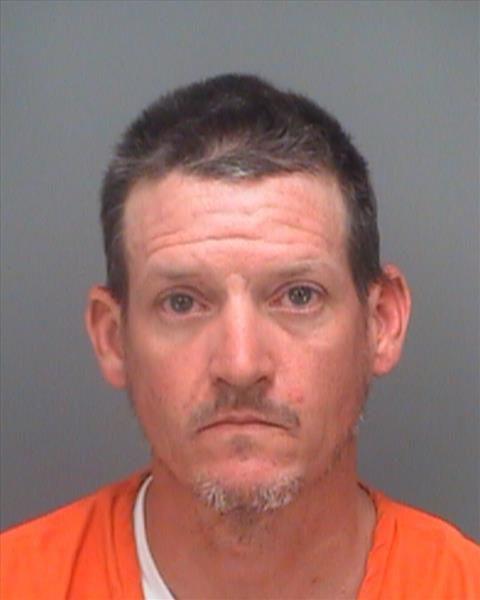 The burglary, which was investigated by the Clearwater Police Department, led to the arrest of David King Jr., the son of airport operator David King Sr. The elder King is the fixed-base operator (FBO) for the small, general-aviation airport. King Jr. pleaded guilty to the airpark burglary and a subsequent armed robbery and began serving a 10-year sentence in a Florida prison earlier this month.
As the airpark's FBO, the senior King manages the sale of aviation fuel and collects rent from pilots, mechanics, and other occupants of the long hangar buildings and aircraft tie-down areas. He also oversees maintenance employees and other staff. He keeps the books and other records of the airpark's operation.
As the owner of Clearwater Airpark Inc., King Sr.'s contract with the city, which ends in 2022, requires him to pay the city $21,000 by the 10th of each month, $20,399 of which is from hangar rent that he collects. He is also responsible for paying the city a 10-cents-per-gallon fuel flowage fee, a tax paid at the pump by resident pilots and others who fly in to buy aviation fuel.
According to a detective's timeline of events, Hangar H, Unit 2 tenant Paul Gagliano discovered 16 guns missing from the hangar Sept. 16 and called Clearwater Police. Detective Brinton George, who was assigned to investigate the missing guns, reviewed hours of tape from the airpark's security cameras.
According to Gagliano, who said he repairs the guns as a hobby, the missing guns included a 12-gauge shotgun, a Ruger 10/22 .22-caliber rifle; a bolt-action .223 rifle; replica M-16/M4s; AR-15-style semi-automatic rifles; and an authentic M-16/M2, which he said cannot easily be converted to fully automatic.
Detective reviewed security tape
The detective reviewed dozens of hours of security footage from cameras situated around the airpark. He had watched images from Sept. 12 as King Jr. got into a gray Chevrolet pickup, drove toward the hangars with headlights off, then turned between a row of buildings that include Gagliano's hangar. On security tape taken Sept. 14, the detective saw King Jr. drive the same route, this time with the headlights on. Each time King Jr. turned between the hangars, he was out of view of the cameras.
Clearwater crime scene processors examined a security camera that had faced Hangar H-2. George believes someone turned the camera downward to prevent the recording of the burglary.
Detectives viewed still shots that were detailed enough to catch the image of a dragonfly tattoo on the driver's leg as he entered the truck, and airpark employees identified the suspect as David King Jr.
Detectives say that when he learned his son was a suspect in the crime, King Sr. tried to run interference.
"King Sr. stated that he is friends with most of the judges in the county and that if we arrested Dave Jr. we'd have to try him in another county," the detective wrote in his notes. "He went on to say that these were not acquaintances but people he flew helicopters with and ate lunches with routinely."
During an interview in his office at the airpark on Aug. 14, King Sr. told the Beacon that he had been joking when he told detectives of his friendships.
"I have had the pleasure of meeting and forming friendships with many people in the professional community. However, my comments in the police report were taken completely out of context, and I regret trying to engage the detective in small talk. My attempt at levity was misguided and in no way reflects how seriously I took the conversation."
King Sr. also told the detective that he'd seen the videotapes and that he did not recognize the suspect as his son.
King Sr. tried other ways to protect his son while detectives were at the airpark, George wrote in his notes.
"(King Sr.) then stated, 'Why would his son do all this on camera if he could just turn them off at any point? My son would have to be pretty stupid to have done this.'"
The father also told detectives he could produce work orders to prove his son "had been in every hangar for maintenance recently."
"I asked him if he could provide me with that information," the detective wrote. "He stated he would. No documentation has been provided."
King Sr. denies he was seeking to impede detectives
During his interview with the Beacon, King Sr. repeated that he could turn the cameras off at the airpark, but would never do anything to either hide a crime or impede a criminal investigation.
"At no time and in no way did I ever attempt to impede the investigation of the events at the airpark," King Sr. said. "I was seeking answers and wanted justice, as I was sure of my son's innocence."
George arrested King Jr. on Sept. 28, charging him with two counts of armed burglary. A judge granted King Jr. bail until trial.
Then, on Feb. 12, 2019, the 6-foot-tall, 175-pound King Jr. was in the Tarpon Springs home of an elderly man, ostensibly to help him repair furniture. According to an arrest affidavit from the Tarpon Springs Police Department, King Jr. hit the man on the head with an iron skillet when his back was turned.
While his victim lay on the ground, King Jr. wrapped a computer cord around the man's throat and demanded money and guns, police said. King found a gun and $450 in cash in the man's bedroom. Police say King Jr. then tried to destroy evidence by wiping up his victim's blood. Then, using the victim's smartphone, he allegedly forced the victim to record a statement that he had accidentally cut his head by falling. Police arrested King Jr. the next day, charging him with aggravated battery on an elderly person, false imprisonment, and robbery with a deadly weapon. King Jr. eventually pleaded guilty to one count of armed burglary in the airpark case and one count of armed burglary in the Tarpon Springs assault.
Investigation moves to Pasco County
At 7 a.m. the same day King Jr. attacked the senior citizen in his home, Clearwater detectives hit paydirt during a raid on a Port Richey house. George and other Clearwater detectives joined the Pasco County Sheriff's Office Vice and Narcotics Unit and federal Drug Enforcement Agency investigators as they found a large number of drugs and firearms in the home. None of the guns were Gagliano's, but investigators suspected a link to the Clearwater theft.
DEA agents took a suspect identified as Angelo Salvarezza to a back patio of the house, where George and two other Clearwater Police detectives — Harry Dodson and Ryan McMullen — asked him about King Jr.
"I asked him if he knew anything about the firearms stolen out of Clearwater," George wrote in his notes. "(Salvarezza) stated he did. He then explained to me that a friend of his named 'Clearwater' worked at an airport in Clearwater."
Salvarezza, with a criminal record that includes assault and drug possession charges, told George that "Clearwater" would drive up to Pasco County to purchase methamphetamine from him and his associates.
When George showed King Jr.'s photo to Salvarezza, the suspect said, "that's Clearwater. That's definitely him," George wrote.
Salverezza told George that he and his associates got rid of the guns when King Jr. told them police were investigating the airpark burglary. Salvarezza was eventually arrested on drug charges.
City responds to airport operator's behavior
As the city's Marine & Aviation director, Chesney oversees the airpark advisory board that makes decisions on the airpark. The city-owned airpark, which has been heralded for its runway improvements, its operations and technology adoptions, won the Florida General Aviation Airport of the Year award from the Florida Department of Transportation in 2014.
David King Sr.'s contract allows the city to terminate the agreement if King Sr. "violates the terms of the agreement by a consistent pattern of conduct detrimental to the operation of the airpark." It also requires King Sr. to control the conduct, demeanor, and appearance of his employees.
The city did not learn of the detectives' allegations that King Sr. attempted to protect his son until the investigation was over, Chesney said. When asked if the city reprimanded or warned King Sr. by letter that his contract could be endangered by his actions, Chesney said, "David King has met with the city to address items contained in the police report, not by letter."
Clearwater Police Chief Dan Slaughter also spoke with King Sr. in early August about the allegations listed in his detective's notes.
"Mr. King and I talked about the overall investigation, and he is obviously an employer and a father in this scenario, and I think at times he acted like a father," Slaughter told the Beacon. "We wanted to make sure that he understood, that in my mind, our detective did a phenomenal, impartial fair investigation. And in the conversation that I had with Mr. King, he agreed that was in fact true."
King Sr., an avid golfer who holds fundraisers at the airpark for various nonprofits, knows his behavior may have raised eyebrows.
"I realize that since my son Dave, Jr. was an employee of Clearwater Airpark Inc., that I, as the owner, needed to address that situation. However, my comments in the police report were taken
completely out of context, and I regret trying to engage the detective in small talk."
The theft has led Chesney to improve security at the airpark. Once funding is secured, Chesney would like to install a guard shack at the main entrance where security guards can check the identification of everyone trying to enter the airfield. Guards would also require visitors and pilots to sign in and sign out at the gate. A bank of screens in the shack also would give security guards a view of perimeter access points as well as a view of building exteriors.