PINELLAS PARK — Roughly two dozen leaders from several Pinellas County communities, including Clearwater, Largo, Dunedin, Oldsmar, and Indian Rocks Beach, recently convened on a newly mapped side street in Pinellas Park, but not for a legislative meeting.
No, Pinellas officials including Largo Mayor Woody Brown, Indian Rocks Beach Mayor Cookie Kennedy, Oldsmar Mayor Eric Seidel, St. Petersburg council member Brandi Gabbard, as well as State Rep. Linda Chaney and Pinellas County Property Appraiser Mike Twitty, gathered on 67th Way North on Oct. 29 for Habitat for Humanities of Pinellas and West Pasco Counties Elected Officials Volunteer Build Day.
The day is a collaboration that was conceived by Gabbard and area Habitat president and CEO Mike Sutton, where the nearly completed home served as a brick-and-mortar response to the issue of affordable housing.
"Through conversations with local elected officials, we discussed how to bring everyone together to talk about affordable home ownership," Sutton said during the three-hour session, which included painting, planting and other beautification projects and concluded with a lunchtime roundtable discussion on the topic. "We sent invites to all state and local elected officials, and we have about 25 here today helping us work on this house, so I think the response was extremely positive. It's really neat to see everyone coming together regardless of where we're building the house."
Indeed, while Habitat, a national organization that builds affordable homes for low-income families, has conducted hundreds of builds in dozens of bay area communities over the years, it's rare to see officials other than those from the host city in attendance. "That is traditionally how it works," Sutton said.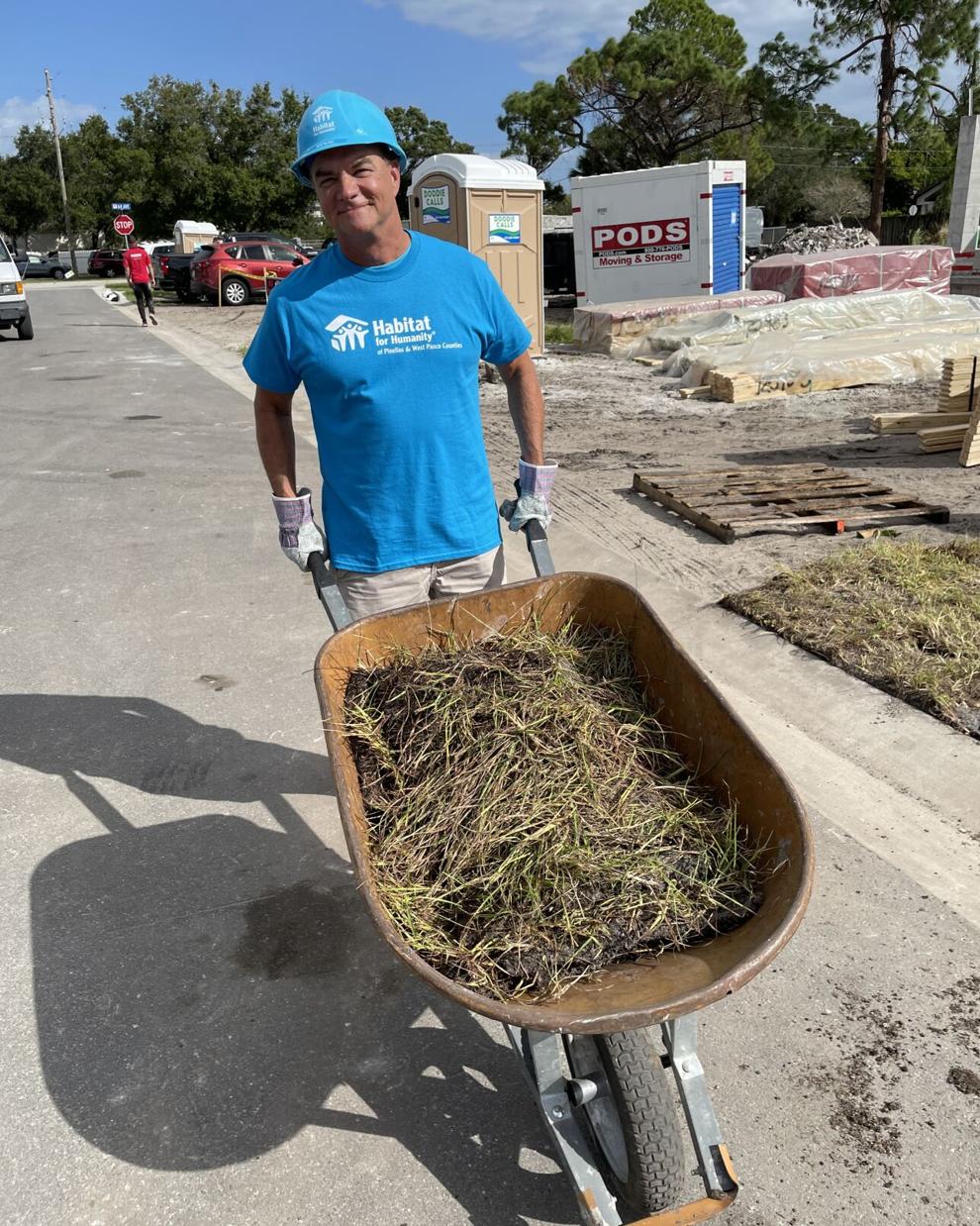 But a quick glance around the site showed Mayor Seidel pushing a wheelbarrow full of sod while Saracki was helping to plant a tree nearby. Mayor Brown's height came in handy while helping Mayor Kennedy, and Clearwater council member Kathleen Beckman paint an exposed concrete porch column. The collaborative nature was exactly what Gabbard had in mind when she conceived the idea of event.
"I've worked with Habitat for so long, more than 20 years dating back to when I lived in Indiana, and I always felt like I wanted to do build day where we showed residents we're serious about what we're doing when it comes to affordable housing," Gabbard said while taking a break from painting. When asked if she thought the initial build would be so successful, she replied, "Absolutely! This is an organization that covers all of Pinellas and West Pasco and I had no doubt people would come out and show their support."
According to Kennedy, a longtime advocate of affordable housing, her immediate response to the invite was, "I'm in! The whole idea of what Habitat for Humanity is trying to do is to make people feel like they can walk, ride their bikes and feel safe in a community and enjoy a high quality of life and you've got all these volunteers here who believe in this project. It's an investment in our communities and our people."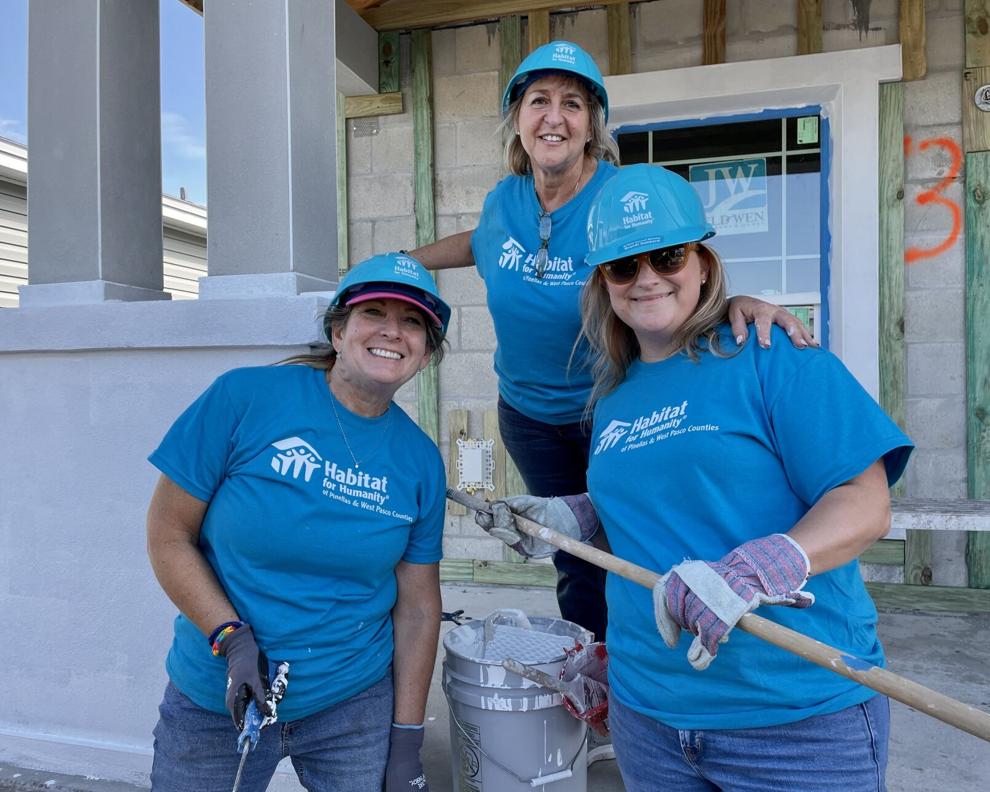 To Kennedy's point, the neighborhood where the build was located is completely comprised of Habitat homes, with 75 of the 100 already completed, according to Sutton, who noted they're also shifting their focus to doing multifamily homes this year, including a 60-unit townhome community in Largo and a 25-unit neighborhood in Clearwater.
"So, nobody can comment about us just doing single family homes anymore!" Sutton said.
Brown said the group build "shows how much impact Habitat for Humanity has in all of the communities in Pinellas County and it's timely because entry level housing is becoming out of reach for a lot of people and it's something that needs attention,"
State Rep. Chaney agreed.
"We need a statewide strategic plan because right now we're solving the problems as they pop up," she said while discussing the issue with Seidel. "It's about long-term planning, not just fast and easy solutions. So, it's going to be a combination of solutions, short term, and long-term strategies, and bringing all the stakeholders to the table like we have here today."