CLEARWATER — City leaders have a message for those interested in developing three city-owned waterfront properties downtown: Give us your best shot.
The City Council voted unanimously last month to put out requests for proposals from interested investors to redevelop the three sites and bring life to downtown.
The city is seeking pitches for mixed-use developments for the properties along Osceola Avenue in the heart of downtown and along the bluff that the Imagine Clearwater project aims to rejuvenate.
There were plenty of factors that went into the decision, though, including nixing any potential land swap with the Church of Scientology, increasing sustainability requirements, and the impact of March elections.
Once the RFPs are issued, which is expected to be soon, developers will have 90 days to submit specific proposals and detailed financial plans for what the city hopes will be a variety of uses, including possible hotels, housing, cultural attractions, restaurants, retail and more.
The first parcel is the former site of the Harborview Center, which is a 1.4-acre piece of vacant property north of the intersection of Osceola Avenue and Cleveland Street and adjacent to the Main Library.
The site is the city's highest priority for redevelopment because it will be the main entry point to the new Coachman Park. The other two properties are the site of the former City Hall, which the city is considering demolishing, and an empty lot across the street at Osceola Avenue and Pierce Street.
Assistant City Manager Michael Delk said he expects interest from developers to be high.
"I think this is an opportunity of national scope," he said Dec. 14. "To have three bluff properties along the harbor in Florida available at one time is a pretty extraordinary opportunity."
That doesn't mean the process will be easy.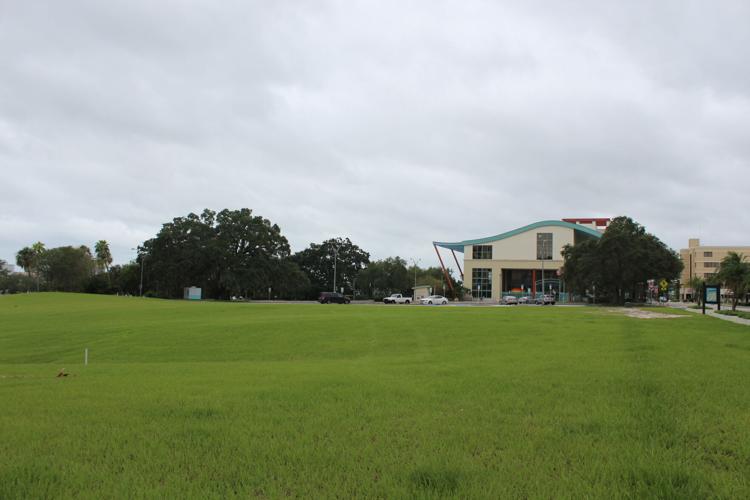 Accounting for voters
Voters will have to approve the sale or lease of the Harborview Center and City Hall properties, which means council members had to account for the marketing and timeline.
Staff recommended marketing the properties now and preparing for a referendum in March 2022, which Delk said would allow the council time for negotiations and the public time to understand the deal and the proposed projects.
Alternatives included holding the referendum in November 2021 or August 2022. However, Delk said staff didn't think the former gave the council and public enough time, while the latter meant an old council would be creating terms immediately before a new council was seated. That could mean new council members might disagree with and alter the terms of a development agreement.
Mayor Frank Hibbard also expressed concern about holding a referendum in March 2022, because he didn't want that election to be based solely on whether someone is for or against the proposals.
In the end, he agreed to move forward with a March 2022 referendum, but stressed the importance of solidarity on the council.
"This is going to be a difficult process," he said. "Referendums in the city of Clearwater, and most cities, are difficult. Period. So, I think it's really important that we try to get consensus on the process. … My hope is that, at the end of this process, we will have a unanimous vote to go forward with to the citizens of Clearwater."
If that happens, he said, regardless of what happens in the election, a majority that agree will remain on the council.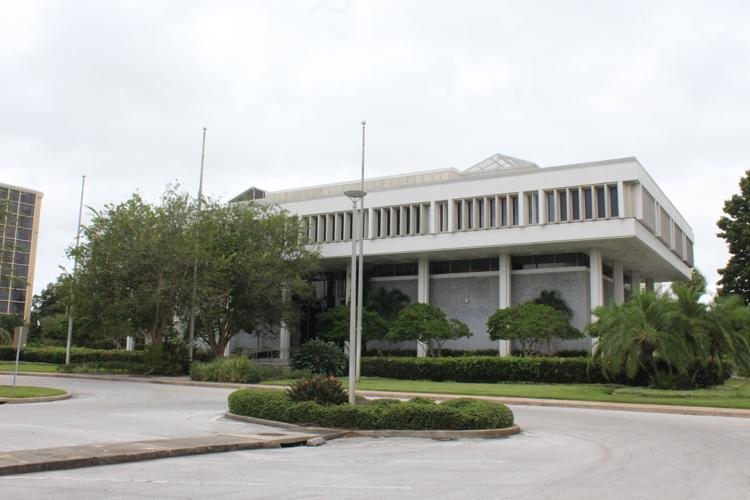 No Scientology swap
Council members said they were open to three separate projects, one master plan for all three, or a proposal that combines the adjacent Pierce Street sites.
What they are no longer open to is a possible land swap for the empty Pierce Street parcel that the city bought for $4.25 million from the Clearwater Marine Aquarium in 2017. The move effectively blocked the church's bid to buy and develop the parcel into a swimming pool and playground area for guests of its adjacent hotel, The Oak Cove.
Council members said in September they would be willing to entertain an offer from the church.
But that time has passed, Council member Hoyt Hamilton said.
"We've talked about land swap, we've heard land swap, but nothing has ever come of it. While this RFP is on the market, looking for feedback, land swap should be off the table in my book," he said, adding he would reconsider if no acceptable proposals are presented.
Council member Mark Bunker, the most outspoken critic of the church on the council, said any talk of a swap would be unfair to a developer.
"I think it's also very important that we send a message to Scientology and say give us an answer now or we're moving on and we're doing this," he said, "because we don't need Scientology to make the downtown prosper, and we shouldn't allow them to get in our way."
Stressing sustainability
Some council members also want to send a message to future residents and businesses that sustainability matters.
Once an applicant meets the minimum requirements, staff will score the proposal on a 220-point system with criteria that include items like integration with Coachman Park, expertise, and financial feasibility.
Developers could also get five bonus points each for items like cultural amenities and environmental and green standards, which didn't sit well with Council member Kathleen Beckman.
She said meeting certain building standards, such as a silver certification from the Leadership in Energy and Environmental Design (LEED), should be a requirement and bonus points should only be considered if that level is exceeded.
"Our whole economy is built off of the environment. ... We need to join the 21st century here and incorporate these standards," she said, adding that other municipalities such as Dunedin are requiring them.
Several members of the public who spoke or wrote to the council agreed, asking that the city give more weight to environmental concerns.
Hibbard and Hamilton, however, said the decision was not the "no-brainer" that Beckman said it was, because the increased cost of such standards might scare some developers away or end up costing the city in incentives to make the project financially feasible.
"It's easy to stand on the sidelines and say I want all these buildings to be built to this (standard)," Hamilton said. "But how many people that are out there saying that have ever built a building to that specification and understand the economics of it."
Hamilton said he would prefer developers come back with proposed incentives for green certification instead of requiring it.
"It's easy to say no. But if you don't get any proposals, you've got nothing to say no to," he said.
Hibbard and Delk suggested doubling the points, adding that any developer who is responding to a proposal of this scale likely already meets those standards so it will be moot in requiring it.
Council member David Allbritton said the council also needed to consider the demographic of the area, including a vibrant IT community comprised of young workers who he called the "silent engine of downtown Clearwater."
"Those young people that are working demand a green community," he said. "I mean that's one of the things they're here for."
Despite concerns about not knowing the cost of such a requirement for developers, Hibbard emphasized that consensus was critical in these decisions. Therefore, he and Hamilton agreed to compromise in voting to include the requirement.
"I think it says a lot for our community," Allbritton said.