CLEARWATER — When discussing whether to outfit police officers with body cameras or to implement a civilian oversight board July 16, each member of the City Council made a point to praise the city's police department.
They made it clear that residents shouldn't confuse the Clearwater Police Department with Minneapolis' and said Chief Dan Slaughter has done an excellent job of promoting trust in the community and best practices in the department.
That, combined with data showing few excessive force violations, made one question clear for city leaders.
Are the measures a solution in search of a problem?
After weighing the pros and cons of each, council members agreed that civilian oversight wasn't necessary, but were undecided on body cameras and will continue the discussion later this month when city staff reports on the financial implications of the costly devices.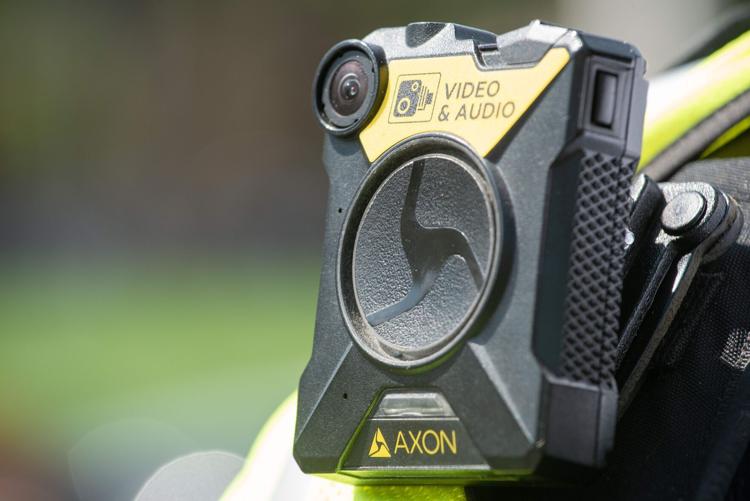 Body cameras
Clearwater conducted a pilot program in the summer of 2015 by placing five cameras on officers for four weeks. Citing privacy concerns and high costs for the cameras and the storage and review of video, the city decided not to move forward.
Slaughter told the council July 16 it would cost about $747,000 to launch the program and almost $570,000 each year to keep it going.
He added that new technology has made it easier to use the equipment, and that the program could be implemented by the first quarter of 2021.
However, he emphasized that, while cameras help, they aren't a solution, noting that the Minneapolis department had cameras and civilian oversight when George Floyd was killed.
"We are a firm believer that cameras don't build trust or make trust," he said. "It's really people and our relationships that build that kind of trust."
For that reason, he said he would continue to expand on community outreach and engagement, such as when he and city officials spoke at a forum organized by Upper Pinellas County Ministerial Alliance on June 27.
The chief's word that he was committed to continuing dialogue led council members to be comfortable with not establishing a citizen review board.
The necessity of the cameras, however, proved to be a more difficult issue for city leaders.
Mayor Frank Hibbard was conflicted, but said residents need to be aware that quality leadership is what solves problems and not necessarily cameras.
"It (a camera program) is not a panacea," he said. "This does not solve all issues. There are plenty of departments that have body cams; they have still had use-of-force complaints. I still think it comes back to training, de-escalation."
He added that the video is fallible, but he did appreciate that the cameras could also serve to help officers.
"I have mixed feelings about the whole thing," he said. "I do not think that the cameras are solely for deterrent purposes to keep police officers from using undue force. One of the reasons that I will consider doing this is not only protecting the public, but also protecting our officers."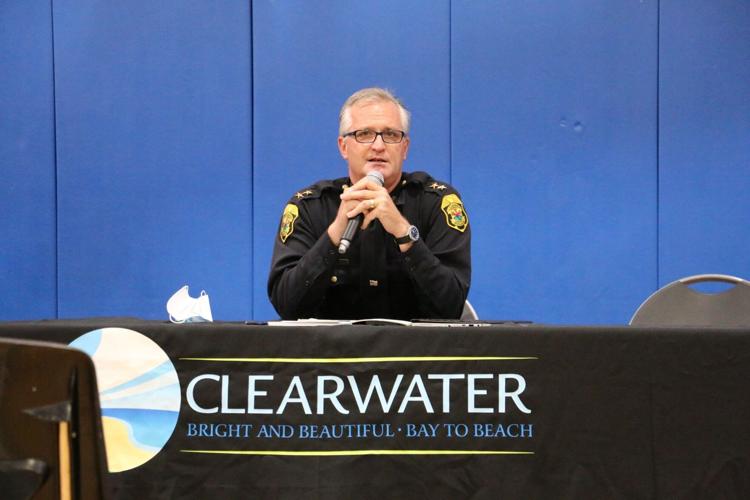 An area of complexity
Slaughter noted the department doesn't use force often, pointing out that, of the 5,860 arrests it made last year, officers only used force 175 times, or about 2.9% of the time.
He added that the department conducted nine internal affairs investigations in 2019 related to use of force and two of those cases led to discipline.
"I always look for compelling reasons to do things, especially compelling reasons to spend money," City Manager Bill Horne said. "I think, in my mind, unequivocally … I don't see a compelling reason to do this."
He said the real issue is how the council evaluates the needs of the community.
"We would love to get certainty in areas of complexity," he said. "This is an area where we're not going to get complete certainty."
Council member Hoyt Hamilton said he hated to penalize 99% of a group because of the actions of 1%, but said it was likely only a matter of time before every police department ends up using cameras.
"While I don't feel our police department specifically has a burning need for cameras, given the society climate, it's probably the right time to go to cameras," he said.
Council member Mark Bunker expressed support for Slaughter, but he was also the strongest advocate for the cameras, citing his own negative experiences with officers while filming members of the Church of Scientology in the early 2000s.
He said he was attacked by a man with a hammer and the officers accused him of wrongdoing, so he could understand why some people feel more measures are needed to build trust.
"Cameras can't catch everything, but they do catch a lot. And we're in a tipping point in society where we have an opportunity to actually make some fundamental changes. It's a lot of money, I know, but look at the money that we consider spending just tonight," he said, referring to discussions about relocating City Hall.
Eleanor Breeland, a former city employee and resident of more than 70 years, said the cameras are worth the money because they could provide a fresh viewpoint to minor incidents that happen every day.
"I think we have an excellent police department overall, but it doesn't take … but one incident for basically mud to be thrown on the whole department," she said.
Vice Mayor David Allbritton disagreed that the cameras were needed.
He said the city is facing budget uncertainties as a result of COVID-19, so it shouldn't be making a "knee-jerk reaction" on a problem that doesn't exist.
"While St. Pete and Tampa had riots, we didn't have any," he said. "We had peaceful demonstrations because the police department gets in and knows our community."
Council member Kathleen Beckman said she was leaning toward approving the cameras, but wanted to learn more about the implementation process and financial impact.
Because of the council's hesitation, city staff said they could show budget adjustments for how they will pay for the program at a budget work session July 28, and Hibbard said they could vote on it Aug. 6.