CLEARWATER — Former Clearwater Mayor Frank Hibbard is now the next mayor of Clearwater after beating his closest rival, Elizabeth Drayer, 13,030 to 5,603 in early tallies. 
Kathleen Beckman also scored a victory, while Mark Bunker held a narrow lead in a contest that included 13 candidates. 
Hibbard, who served as mayor from 2005 until 2012, raised the most campaign money — more than $110,000 — than other city candidates in recent history, according to Pinellas Supervisor of Elections documents.
Hibbard, senior vice president at Steward Partners Global Advisory at 600 Cleveland St., used his campaign war chest to run TV and radio ads in the last weeks of the campaign.
"I think the kind of pivot point for voters was that Clearwater needed somebody with experience, someone who had a reasonable track record," he told the Beacon. "I talked about needing a rainy day fund and it's raining,' he said, referring to the coronavirus (COVID-19) developments.
Drayer, a lawyer and environmentalist, opposed Imagine Clearwater/Coachman Park's 4,000-seat entertainment arena, and a smaller, more resident-friendly park. She also presented a platform of greener architecture, sustainable energy, fewer pesticides on city property and defending against sea-level rise. 
Former City Council member Bill Jonson, who served as a city council member for 14 years, tallied 3,774 votes. Jonson was involved in Clearwater Neighborhoods Coalition and other local groups in their efforts to control development and other issues. He spoke on issues during public comment at City Council meetings as a citizen and yearned to be the city's mayor.
"When I embarked on this journey back in October, it was because I felt residents were not being properly represented, or heard at city hall," Jonson said. "Over the past several months, I have been fortunate enough to hear from residents across the city about the biggest, and most important issues to them."
Tuesday's elections ended a campaign season marred with attack emails, robocalls falsely claiming that opponents had received Church of Scientology endorsements, and, in at least one case, threatening phone calls to a candidate's business.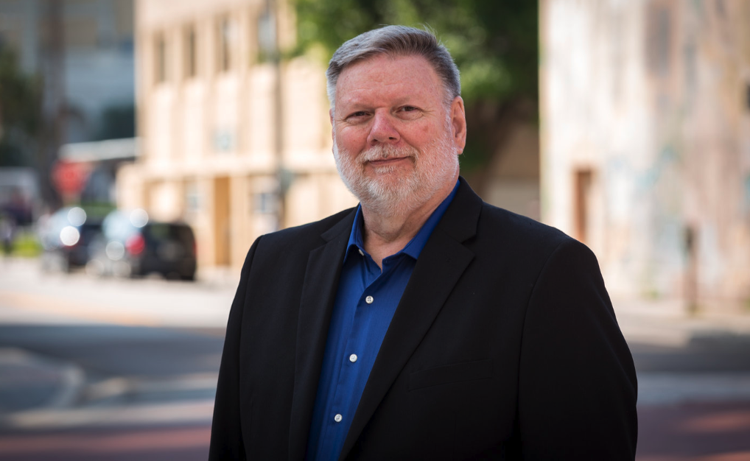 Council Seat 2
In City Council Seat 2, as of 9 p.m., anti-Scientology candidate Mark Bunker, with 6,046 votes, narrowly leads Michael "Mike" Mannino, who had 5,823 votes.
Unofficial results from the Supervisor of Elections Office, however, do not include provisional ballots or 10-day overseas ballots. 
Bunker, who has multiple YouTube videos out that show him confronting Scientology leadership over the years, raised much of his campaign funding from fans around the country who knew him from his efforts to revoke Scientology's tax-exempt status.
He was uncertain of his chances when interviewed by the Beacon the week before the election.
"I think (polling for his campaign) is strong based on the reaction I have received from those I've met or talked to on the phone," Bunker said. "It seems far less important today with the coronavirus being all of our main focus. I have to believe this will impact people going to the poll, so this election is even less predictable than usual."
Mannino was optimistic before polls closed Tuesday.
"We feel so good about the campaign," Mannino said. "My wife and I talked about that, was there anything we could have done differently?" Mannino said. "No, there isn't. There are only so many hours in a day, only so many doors in Clearwater to knock on and visit. We feel good about the process, and feel comfortable that this is in the voters' hands."
Seat 2 candidate Bruce Rector, with 2,744 votes, began campaigning at 6 a.m. on Election Day, and was visiting the last two polling sites as noon hit. He checked the locations of his campaign signs, and calling voters who he first met when he knocked on doors earlier in his campaign.
"I made notes on who said they would vote for me, so I'm calling them to make sure they vote today."
The advent of the COVID-19 restrictions have been something of a disruption for Rector, other candidates and voters.
"To have this virus kick in like this, it was great to see the turnout early this morning was pretty strong but then it dropped off," he said. "This campaign has given me so much perspective; you work so hard, but most of it is out of your control. No matter where I have come out, I have met so many great people in Clearwater. I am going to count this as a blessing."
Lina Teixeira, owner of several Cleveland Street businesses, was a close third in the Seat 2 race, having garnered 4,469 votes. The restaurateur served on the Clearwater Downtown Partnership, the Downtown Development Board, and as president of the Downtown Clearwater Merchants Association.
She said she didn't like negative emails and robocalls that attacked her and other candidates in the last weeks of the campaign. She also saw 70 of her campaign signs stolen from yards and other locations. She also got threatening phone calls during her race.
"I don't like the mudslinging, it's nasty," Teixeira told the Beacon. "I'm not participating in that. If I win, I will win cleanly and have no regrets. I will be at peace no matter what the results."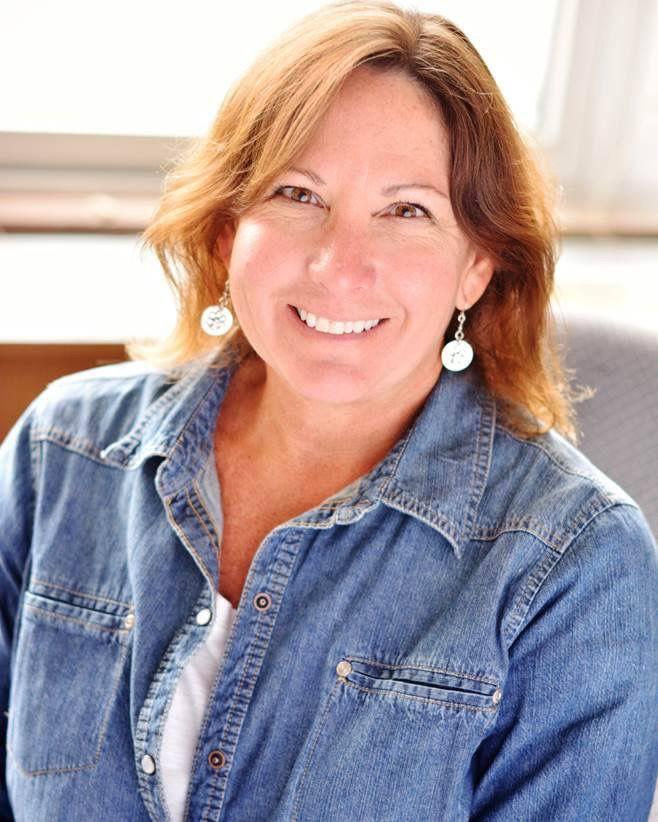 Council Seat 3
Council member Bob Cundiff lost his seat after capturing 3,863 votes compared to Kathleen Beckman, who had 11,012 votes. Beckman also soundly beat local businessman Bud Elias, who tried to use an alleged Scientology endorsement for Beckman to attack his opponent. Elias had garnered 4,914 votes by 8 p.m.
Beckman was excited to overcome more well-known adversaries. At a Clearwater Neighborhoods Coalition meeting for prospective city candidates, she told the Beacon that the City Council needed more diversity. Now it will.
"I am looking forward to working hard, especially with all sorts of national things going on that affect us locally," Beckman said. "The coronavirus, the economy changing, people worried and our local businesses facing concerns. We're up for the challenge."
Beckman, a former school teacher, spoke to many neighborhood associations during her campaign, said she had knocked on 13,000 doors before Election Day. Like other candidates, she often attended City Council meetings, weighing in on issues during public comment.
She said she thinks the present City Council falls short in representing neighborhoods beyond downtown. The Clearwater resident volunteers with Habitat for Humanity, the Sierra Club, and the Guardian ad litem organization. She wants greater openness in city government.
"Being accountable to residents is essential for fully functional city government," she said. She plans to put policies and procedures in place that "ensure transparency and accountability to show progress on a yearly basis."
She promised to advocate for the diverse needs of Clearwater's residents, neighborhoods, and small businesses. She advocates for neighborhood safety, continuous transparency in council decision-making, including accountability in city plans, actions, and spending.
After learning that people associated with Scientology had purchased a lot of downtown property, many voters worry the church wants to dominate Clearwater politics, including the future of downtown development. Elias had denounced earlier robocalls that claimed Beckman had church members' endorsement; the robocall allegedly originated with a Republican political committee in Tallahassee called "Florida Values Coalition."
Elias mailed materials in the last week of the campaign that highlighted his desire to prevent Scientologist designs on downtown, insinuating that Beckman — having falsely been linked to the church — would back Scientology efforts to make downtown their own. There is no evidence that Beckman has ever asked for an endorsement from the church.
Cundiff was surprised at the loss, but had kind words for Beckman.
"I'm a little disappointed but I'm OK," he said. "Kathleen ran a good race; we are on opposite ends on the philosophical spectrum, but she ran a largely decent race."
During his campaign, Cundiff credited his pro-business stance ("I've been to more ribbon-cuttings than anybody except Mayor George Cretekos") as well as his council votes to provide affordable housing incentives for developers.
"I'm experienced in voting no on raising taxes," Cundiff said. "I have been able to produce additional affordable housing this last four years in Clearwater, and I'll continue to do that."
He also held "30 meet/greet forums with residents at five local libraries each year of his term. "I'm the one that has experience in leading at all neighborhood issues," he said. "Folks know I'm solidly behind them."
Seat 2 candidate Eliseo Santana Jr. had 3,288 votes while Seat 3 hopeful Scott R. Thomas had 2,789 votes.
Notes from voting in the day
According to the Pinellas County Elections Supervisor's office, 10,328 people had voted in Pinellas County by 10:15 a.m. Tuesday morning. Dustin Chase, communications director for the election office, said 137,000 voters had taken advantage of early voting this year, though "in 2016, more early ballots were already cast at this point."
Chase said the coronavirus alert had forced the elections office to ask Clearwater city officials for tents for setting up new polling places. The county took assisted living facilities off the list of polling places because elderly and sick residents are at risk of possibly serious coronavirus symptoms.
"Polling workers will clean the areas six times every hour," Chase said. "We're hopeful everything goes well. We have so many workers who haven't worked an election before. Human error is the biggest thing we have to change; this many inexperienced people leaves room for possible errors."
If there is a symbol of steadfastness during an uncertain time in Clearwater, it is probably Paula Penix. The 70-something Clearwater resident underwent chemotherapy Election Day morning, put on mask and gloves and made her way to St. John's Episcopal Church and voted.
In spite of the fact that she is among the most at risk from COVID-19, she made sure to cast her vote. In spite of hourly announcements of a society shutting down, Penix said she wanted to maintain her lifelong practice of voting no matter what.
"I have always voted," Penix told the Beacon. "I have voted since I was 18."
Her husband, Doug, was there with her and he, too, and voted in the Clearwater city elections and presidential primary. "I came to vote today, too. I want to change what's at the top," the Army veteran said.