CLEARWATER — The future of Clearwater Fire Station 45 is still up in the air after only one organization offered to take the historic building off the city's hands.
That organization — the Church of Scientology Flag Service Organization — told the city it wants to use the former fire house at 1140 Court St. as a multipurpose cultural center, Assistant City Manager Micah Maxwell told the City Council at its May 13 work session. He said Community Redevelopment Agency staff rejected the idea and instead recommended demolishing the building.
The City Council in January published a request for Letters of Interest (LOI) from businesses proposing new uses for the former fire house, which needs substantial renovation, asbestos removal, and other work, city documents show.
According to its letter, the Scientologists would pay the operating costs for the center and work with an unidentified nonprofit to run the facility.
The building won't be demolished soon. Before that happens, councilmembers must decide several projects, including the location of a possible joint-use facility, intermodal transportation, and the resolution of other downtown projects. The fire house could be turned into additional police department offices, Maxwell told the council.
The city's LOI asked for ideas specifically for adaptive reuse of the building, which is defined as the "aesthetic process that adapts a building for new uses while retaining its historic features."
Councilmembers and Mayor George Cretekos hoped to hear from business owners interested in opening a restaurant, a clothing or other retail store, perhaps even a brewery, on the site.
Cretekos expressed dismay that Clearwater's business owners hadn't stepped forward with ideas for the fire station.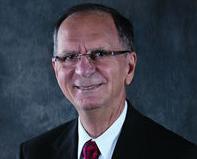 "I keep hearing over and over again from the business community and especially the downtown partnership that that's an ideal place to have a microbrewery put up," Cretekos said. "Well, you know, it's time that these people who had these great ideas come forward. Here's a facility that would work, instead of talking, here is something you could do. And I'm disappointed in the (Clearwater) Downtown Partnership, among others, who keep telling us we have ideas (but don't) come forth with plans for the redevelopment."
This led Councilman Jay Polglaze, who considers himself a voice for downtown business owners, to respond, saying those business owners have invested "many, many millions."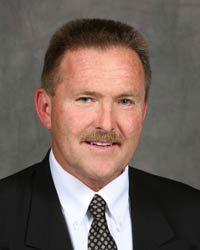 "But to call out individual groups within the downtown area partners and say they are not doing their job it's a pretty long laundry list of potential problems why these people aren't stepping forward," Polglaze said. "We need to continually encourage our partners, not demean them and call them out."
The mayor didn't back down.
"I apologize if I offended you, Mr. Polglaze, but I'm sorry if I've offended anyone, they may have invested millions of dollars, but they keep coming back saying we (council) haven't done enough," the mayor shot back. "Downtown Clearwater is not like downtown St. Pete, not like Downtown Tampa, not like Downtown Dunedin, not like Downtown Safety Harbor and I can go on and on and on …"
"It's not just the partnership saying that, it's many, many groups," Polglaze interjected.
"But when those partners criticize us for not doing things, Mr. Polglaze, then they ought to get some criticism themselves," Cretekos responded. "This was a key example, this fire station. We were told, 'Make it available, do an RFP, a brewpub is going to come in.' And I'm still waiting for that brewpub to come in."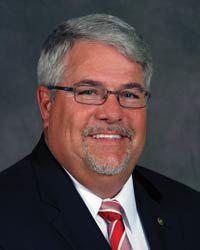 Councilmember Hoyt Hamilton said remaining asbestos, roof damage and other issues listed in a 2008 report on the building's condition make renovating the building too expensive for many small business owners.
"If we're going to remain the landlord we're going to be responsible for doing the asbestos removal before we can repurpose it," Hamilton said. "Should we reissue a request for proposal, and say it's for commercial purposes and not for nonprofit (use)?"
The property's fate has been on the table for some time.
The City Council considered demolishing the fire house in June 2018 but held off until it could determine if local business owners or nonprofits wanted to take over the property.