CLEARWATER — The two new members of the Downtown Development Board say they want to try new ways to help business in downtown Clearwater.
Buzzazz Business Solutions owner Keanan Kintzel, 57, and real estate developer Shahab Emrani, 64, were elected to the 7-member board in October. Paris Marfopoulos, owner of the One Stoppe Shoppe on Cleveland Street, also was re-elected to the board.
According to the board's 2019 audit, the $351,859 in the board's coffers can be spent on "promotion, facilitation, and support of activities that sustain, promote, and advance downtown revitalization and attract businesses and residents within the DDB district."
The board is overseen by the City Council, which sits as the Clearwater Community Redevelopment Agency (CRA). Among the events the DDB has funded in the past include a downtown stop for the tourist jitney called Jolley Trolley ($15,000) and special events in downtown during the Super Boat races and other happenings. They also give $30,000 to $40,000 a year for the monthly street party called Blast Fridays and other events, said Amanda Thompson, the CRA's executive director.
The downtown board's activities are funded by slightly less than a penny more (.97 mill) attached to property owners in the development district.
The board's 2019 budget shows marketing for downtown events ($122,000) as its biggest non-administrative expense, followed by business assistance ($27,981).
Tampa Bay Newspapers interviewed Kintzel and Emrani in the week before a Jan. 8 DDB meeting, which was their first.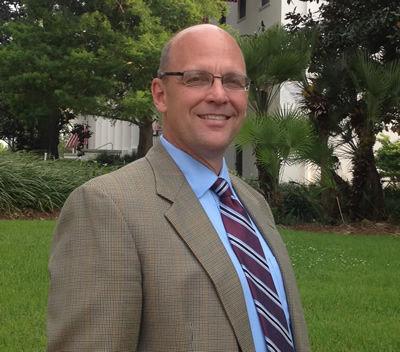 Kintzel: Market downtown to spring training crowds
Kintzel, who moved to Clearwater in 2002 with his marketing business, jokes easily as he recounts his vision. His father was a Navy officer who flew the F-8 Crusader during Vietnam, which he said allowed him to see different parts of the country as he grew up. Kintzel, who was born in San Diego and lived for a time in a small farm town in the Midwest, has seen economies come and go.
"I could tour you around the Midwest where I'm from," he said. "I can drive you through some counties in Indiana where manufacturing got swallowed up and sent to China. In those little county seats, there may be a courthouse there, but out of 60 stores, maybe three have occupants."
That's why he's bullish about the future of Cleveland Street.
"For me, when I hear about the downtown area, I'm like, 'Wow, this is a boom town compared to the Midwest.'"
City Manager Bill Horne and City Council members have publicly wondered why so many storefronts on Cleveland still remain empty. For Kintzel, things changed in 2005, when the city rerouted beach traffic away from Cleveland Street to Gulf to Bay Boulevard, and over the Clearwater Memorial Causeway to the beach. He disagrees, however, that the street-level storefronts are mostly empty.
"On Cleveland before you get to Myrtle Avenue, it's got to be less than 30% empty. Most of them are filled up already with small businesses." However, Kintzel admits, "We kind of get forgotten here."
He said the towers in downtown — the Bank of America building with city offices and The Ring business center ("That is packed with a lot of tech companies") as well as the Knowbe4 building — are home to many commercial tenants.
Food and beverage grants, better signage, tax incentives for developers, Blast Fridays, a virtual reality Dali exhibit and other artistic happenings, and a vast redesign of the waterfront — the city continues to try ways to ignite downtown.
Kintzel believes marketing locally would help convince city residents to drive a few miles to have dinner and a show on Cleveland Street.
"Let the locals know," he said. "If we did a direct marketing program, that would get a response. There are 115,000 people who live here in Clearwater, so bring them down."
He also would like to market Cleveland Street to Spring Training attendees out at Spectrum Field, which the Florida Grapefruit League says attracted 129,889 fans for 16 games in 2019; the game against the New York Yankees, on March 17, drew 11,340.
"We can tell them there are 20 new restaurants down here in the quarter," he said. "I would love to see a handful of jazz clubs, and not too upscale, but a middle ground between Jimmy Buffet and Rodeo Drive. The tourists, after three or four days of sunburn and drinking Budweiser, they would come to downtown instead of Tarpon Springs or St. Pete, that's my vision."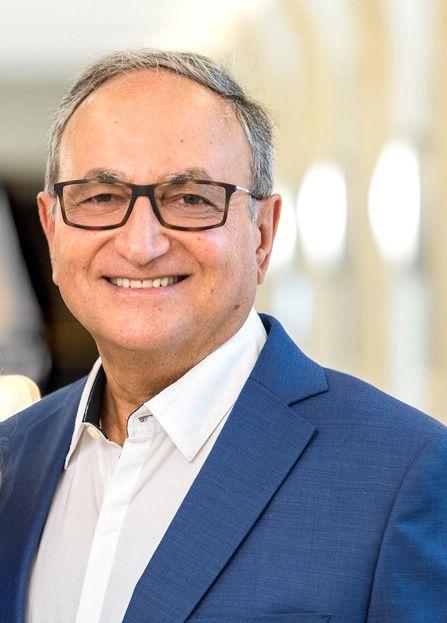 Emrani: Help businesses over the finish line
Emrani is a well-known property owner and developer in Clearwater, McMinnville, Oregon, and elsewhere. His company, Downtown Clearwater Development LLC, lists him as owner of 519 Cleveland St. as well as several condo units at Water's Edge condominiums at 331 Cleveland St. He and fellow DDB member and developer Raymond P. Cassano have an office a 519 Cleveland St. called Station Square Realty. Cassano handles properties in Station Square Residences.
Here's how Emrani describes his properties:
"I own a property on Cleveland Street, with retail space for 22 small units, for small business owners," he said. "I own another office building, also on Cleveland. I'm also about to basically do a conversion of this old ugly warehouse into stores and cabanas on Myrtle Avenue and Court Street."
Though he's owned property here for years, he officially became a resident in 2018.
Owning Cleveland Street real estate meant having a responsibility for its economic health, he told the Beacon.
"I have had properties in this town for a long time, at least 15 years if not longer," he said. "I thought, 'You know what? If I want to live here and improve downtown, I should do something.'"
He wants to remove any barriers to business in downtown.
"I see downtown here and compare it to downtown Dunedin and downtown St. Petersburg, and I ask what kind of shackles have they put on anyone who wants to come downtown and open a business?" he said.
He agrees changing the route to the beach in 2005 continues to hurt downtown businesses, he said.
"When you divert 100 percent of the traffic away from downtown, who knows we're here?" he said.
"Now we have to resort to other ways let people know we're here."
He sees himself as a possible check on bad ideas.
"At least if I'm on the board I can say, 'Hey guys, get your heads on straight. You get these screwy ideas. Hopefully I can be effective."
He points to the CRA's grant program for property owners and restaurateurs. The BlackBrick Tavern on Cleveland, a participant in the CRA's food and drink grant program, still has not opened its doors. The problem has been described as a dispute between the city and the owners of BlackBrick.
"What is it that Dunedin is doing that we're not? What has St. Pete done that we haven't done? I don't think they let a restaurant sit empty for a year," Emrani said.
He sees the DDB as a helping hand to business owners' success.
"We have to help them get over the finish line, not discourage them from getting over the finish line."
He also believes the city must provide enough parking close to Cleveland Street.
Marfopoulos: DDB a helping hand to businesses
The DDB must counteract the business-blocking aspects of Streetscape III, the next step in Cleveland Street redesign. Construction is to begin in 2020.
Marfopoulos suggests signage so pedestrians can determine who is open behind the traffic cones and construction barriers.
"The sidewalks disappear, and there are boardwalks for pedestrians to reach storefronts, but it's a construction site," he said. "The ability to see what businesses are down the block goes away. We suggest a blue highway sign that lists the 'businesses open in this block.' Every time the DDB makes an announcement we have to include a statement that supports businesses in that area."
Though the budget is already set, the board may continue to offer business assistance grants as it has in the past, he said.
"In the past, we've offered assistance grants to help businesses pay for things like awnings, storefront renovations, and tables and chairs for outdoor seating. If somebody came to us with a proposal, even if it's not a fixed program we have, we probably would entertain it."
CRA's Thompson knows there's a problem with getting tenants on Cleveland Street.
"I agree that many of our properties in downtown have been persistently vacant, and no matter who owns it, our job is the same, to try to incentivize them, encourage them, use whatever tool we have at our disposal to get those vacancies filled and understand what they're trying to accomplish," she said.