CLEARWATER — A famous story of a hungry traveler walking into a village looking for something to eat has led a Clearwater family to combine its resources to feed local families during Thanksgiving. In the story, each household claims it doesn't have enough food to feed the stranger but after the traveler heats a pot of water (adding what he claims are magic stones), each villager emerges from his hut to contribute one item — carrots, potatoes, beans, meat, and spices — to create enough soup to feed everyone.
"My mother would tell us that story all the time," said Matt Noyes, who, along with his 10 brothers and sisters started Operation Stone Soup in honor of their mother, Mary Noyes. The well-loved educator and music teacher at Saint Cecelia Interparochial Catholic School died shortly after being diagnosed with cancer in 2003.
"Mom believed in the adage that 'One person cannot help everybody, but everybody can help one person," Noyes said.
Mary Noyes' birthday is in November, so the family came up with a way to honor her.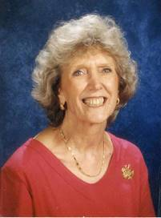 "We wanted to celebrate her birthday in a way she would want us to, by gathering together as family and helping others," said Noyes, a lawyer with Perenich, Caulfield, Avril, Noyes on Belcher Road.
In the 16 years since her passing, her 11 children and now 36 grandchildren purchase turkeys, vegetables, stuffing, rice, green beans, corn bread, yams, cranberries, and other items and assemble full Thanksgiving dinner dinners.
As in other years, dinners will be distributed to "one family for each candle that would have been on Mom's birthday cake if she was still here," Matt Noyes said.
She would be 91 years old this month, so that's the number of families that will receive complete Thanksgiving dinners from the Noyes Family Foundation at noon on Nov. 25.
The Noyes family does not learn the names of the families who receive the baskets, Matt said. Instead, various food pantries in Clearwater, Dunedin and Countryside hand families a card from the Noyes Family Foundation that allows them to pick up a Thanksgiving dinner basket.
"The Noyes Family gave us a stack of 20 cards to hand out to families," said Eva Johnson, office manager at Clearwater Community Church. The church operates Harriet's Food and Children's Clothing Pantry. "We also give out turkey dinners with our food pantry, but if we run short of dinners, we hand out the Noyes Family cards to them. We just think it's very thoughtful."
Other food pantries that hand out Noyes Family Foundation cards include Countryside Cares of Dunedin Cares, Inc., and Calvary Food Pantry, Matt Noyes said.
"They provide us the cards, and we hand them out to our people, and it tells them they can pick up a turkey dinner on Nov. 25," said Joe Mackin, president of Dunedin Cares.
He planned to pick up 100 turkeys in St. Petersburg for his own program at Dunedin Cares, which operates out of Faith Lutheran Church in Dunedin. "Those turkeys are for our program, but I know the Noyes Family itself is handing out 91 turkeys for 91 families this year."
Matt Noyes and his siblings, including a sister who teaches at Clearwater Central Catholic High School and a brother who teaches at Jesuit High School in Tampa, aren't seeking donations from the public. The family has everything handled.
"We just want to remind everyone that it's not hard to help one person, even if it's just a can of soup," he said. "My mother was a music teacher who was just a giving person. She would do anything for anybody, and most importantly to her was to be the example for her kids and grandkids."
The Noyes family moved from Chicago to Clearwater in 1976; their foundation allows the ever-growing family to maintain traditions and ties.
"What's great about this is an opportunity for the family to get together," he said. "We get together a lot, but my 13-year-old son, Jacob, never met my mom. He gets to see grandma through this program."
That's because the family gathers the weekend before Thanksgiving to shop and assemble the dinners. First, family members put together about $3,000 to purchase turkeys and all the fixings. They then make a list and on Saturday before Thanksgiving compare prices in Publix and other local grocery stores. One grocery store has promised each year to match the lowest prices they find.
Then, on the Sunday before Thanksgiving, the kids and grandkids gather at Matt's law office to put together the food baskets that contain everything but the turkeys. Also on Sunday, they start thawing the frozen turkeys overnight so the birds and the fixings are ready for families to pick up on Monday, Nov. 25, at 1875 North Belcher Road in Clearwater.
"It's a perfect way to continue my mom's legacy of giving back to the community in a family effort," Matt said. "It's a way to show how important the family is to the community."