CLEARWATER — A three-time cancer survivor attended a ceremony June 18 to say thanks to a Clearwater resident honored for giving 100 gallons of blood.
Kristine Flemister came to OneBlood's Clearwater Donor Center because she is appreciative of those who give blood to help others.
The honoree, John "Tony" Mann, has been donating blood since 1979.
OneBlood spokesman Dan Eberts introduced Flemister to Mann, saying silent heroes such as Mann never get to meet the people who are given second chances thanks to blood donors.
Flemister is a three-time survivor of non-Hodgkin lymphoma and metastatic carcinoma who had a bone marrow transplant and needed many blood and platelet transfusions.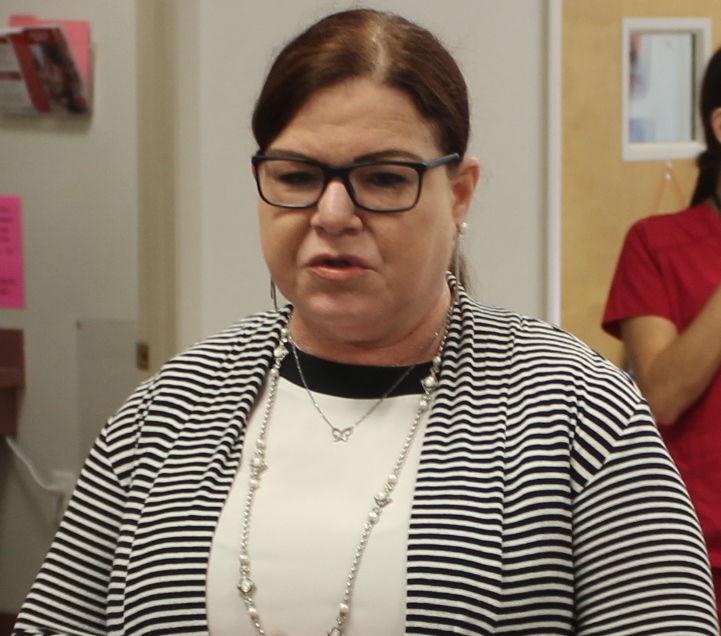 Eight years after she beat cancer, her bone marrow shut down and stopped producing red blood cells. Flemister then became transfusion-dependent for two years, receiving a pint of blood every two weeks. Now her health is great, she said.
"And it's folks like you (Mann) that allow me to go last weekend to Disney World with my family and allow me to work, allow me to plan my oldest daughter's (wedding). I wouldn't be here if it wasn't for folks who donate blood," Flemister said. "I'm forever thankful."
Mann started donating blood as a young adult because his father was unable to give his to help others. His father had a disease called polycythemia that caused his body to make too many red blood cells.
To treat that condition, he was required to have his blood therapeutically drawn every six weeks, but it could not be used for other patients. Mann decided it was his duty to perform this community service and he began donating whole blood.
"I gave whole blood for a long time until they asked me to do platelets, and in between I will do whole blood if that's what they need," Mann said.
Clearwater Mayor George Cretekos, a 60-gallon donor, attended the ceremony, saying in an interview that everybody who donates blood is a hero.
"But when you get to 100 gallons, you are a superhero. I will never get 100, but I feel that I helped somebody in need. I encourage everyone. If you can give blood even once a year, it makes a difference. Be a hero," he said.
Mann, a Nielsen Media Research employee, participated in the eighth annual Nielsen Global Impact Day, a social responsibility program, by donating platelets and achieving his 100-gallon donor milestone.
He intends to keep donating as long as he is able to; he rolls up his sleeve about every two weeks.
"If I could hit 200 gallons, I would," he said.