SAFETY HARBOR — For much of this year, the future of the Safety Harbor Wine Festival was in doubt.
After being canceled in 2020 due to the coronavirus pandemic, city officials earlier this year transferred organization of the long-running event to the local nonprofits that benefit from the festival. However, amid ongoing concerns about COVID protocols and talk of a potential move to Waterfront Park, the second Saturday in November was shaping up to be Wine Fest-free for the second straight year.
Faced with the chance that the festival, which has been a staple in the city for the past 20 years, would be canceled again, former city commissioner and local real estate broker Rick Blake decided to step in and take over as the event host.
"When I heard it was canceled earlier this year I waited a bit, but then when I heard it wasn't going to happen, I said, 'I gotta jump in,'" said Blake, who operates two Blake Real Estate offices in Safety Harbor. "So, I approached the city a few months ago and asked if I could take over the Wine Festival, and after a four-month process I was finally approved, and then it was time to get to work."
With just a few weeks to get all the vendors, musicians, sponsors, and volunteers lined up, questions remained how the festival would be received.
But those questions were put to rest Nov. 6, as throngs of revelers packed six blocks of Main Street, as well as many local businesses, on a perfect Florida fall evening for a sip-and-stroll event.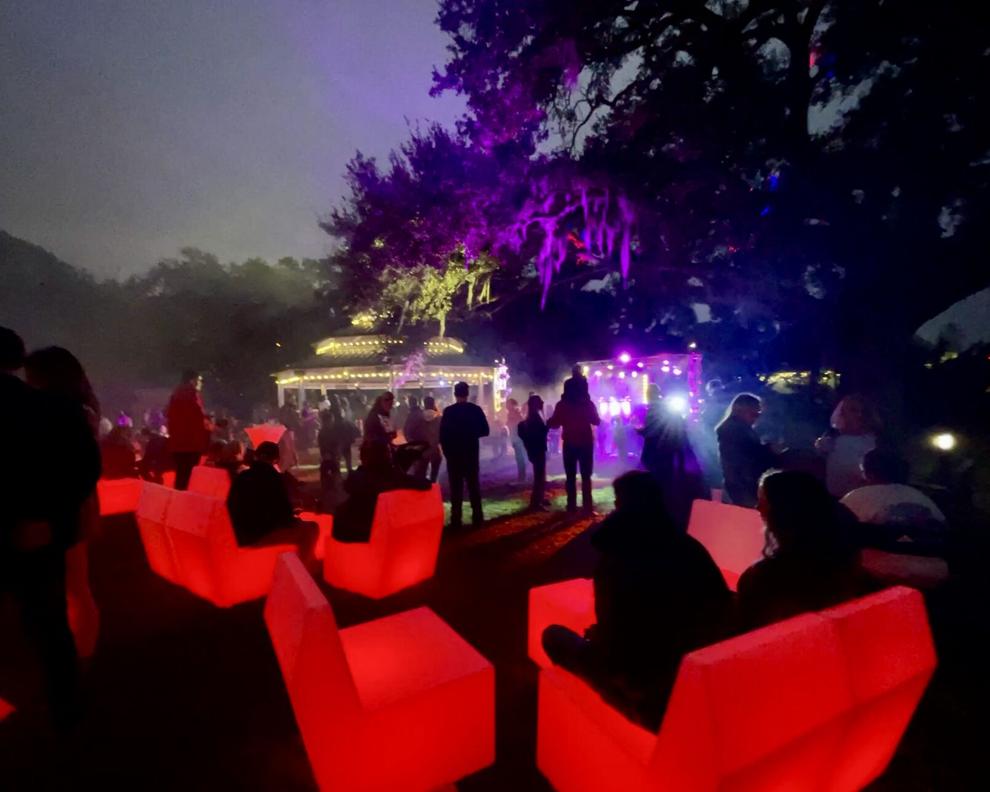 "Coming into it I didn't know what to expect with the event being canceled last year," Safety Harbor Mayor Joe Ayoub said from the John Wilson Park Gazebo, where deejay Doug Webber had men, women and children dancing in laser-lit bubble clouds all night. "But I'm impressed with this turnout. This place is really jumping! Great job by Blake Real Estate and everyone involved to pull this off and keep the tradition of the Safety Harbor Wine Festival alive."
According to Blake, who has sponsored the city's Fourth of July fireworks display for the past seven years, there were more roadblocks to hosting the Wine Fest than he could ever have imagined, during the leadup to as well as the day of the event.
"We had two of the top event planners in the Tampa Bay area back out due to staffing issues, and the third company I contacted tried to leave the site this afternoon before we set up," Blake said during a brief pause in his travels up and down Main Street. "At 5 o' clock as people were starting to line up, we were still setting things up. So, I wasn't sure how it was going to turn out. But from what I've seen and heard so far, everyone seems to be very happy with it."
Indeed, while Blake elected to keep some Wine Fest traditions, including vendor tents, drink tickets and live music, he mixed things up a bit in an attempt to ditch event's somewhat stodgy image by having a DJ instead of a band (with glow-in-the-dark seating) at the gazebo and having two popular area bands, Soul Circus Cowboys and Jericho Turnpike, play at the Baranoff Park with the city's majestic, 500-year-old Baranoff Oak serving as a picturesque backdrop.
Largo resident Karen Dutczak-Nicholson said she was impressed with the musical lineup and the event.
"I enjoyed the bands that have played, and I thought the DJ was great, also," said Nicholson, a Massachusetts native who moved to the area last year. She said she "loved the smoke and the light-up seating. The only negative thing is I wished they had more vendors selling goods and more food options. But I really enjoyed this event. I loved seeing so many people enjoying the evening. To be able to have fun and connect with friends and family is precious and has much more meaning than it did just a couple of years ago."