SAFETY HARBOR — For the past decade and a half, Janet Hooper's name has been synonymous with the Mattie Williams Neighborhood Family Center, a nonprofit founded in the mid-1990s that provides food, clothes, basic goods and services to disadvantaged kids and families in the greater Safety Harbor area.
Since taking over leadership of the facility at 1003 Dr. Martin Luther King Jr. St. N., Hooper has expanded the scope and level of the center's services by introducing new innovations and programs, securing funding for expansion and infrastructure work, and continually pushing to improve the center. It serves Safety Harbor, Oldsmar and part of Clearwater and is primarily funded by the Juvenile Welfare Board.
But after a 14-year career that included a two-year stint on the Safety Harbor City Commission, Hooper, who turns 72 in September, said she is ready to retire. Health issues and a desire to slow down led to her decision to step down on July 31.
"It's the perfect time for me," Hooper said during a chat in her office July 8, noting she's got macular degeneration in her right eye that is getting bad and could get worse. "I've put in 14 hard years here and overseen $600,000 worth of infrastructure improvements since 2016. Plus, the last two years were tough on so many levels for so many people, and I'm proud the center has been able to adapt and adjust and continue to provide all the programs and services while doing the infrastructure improvements, too."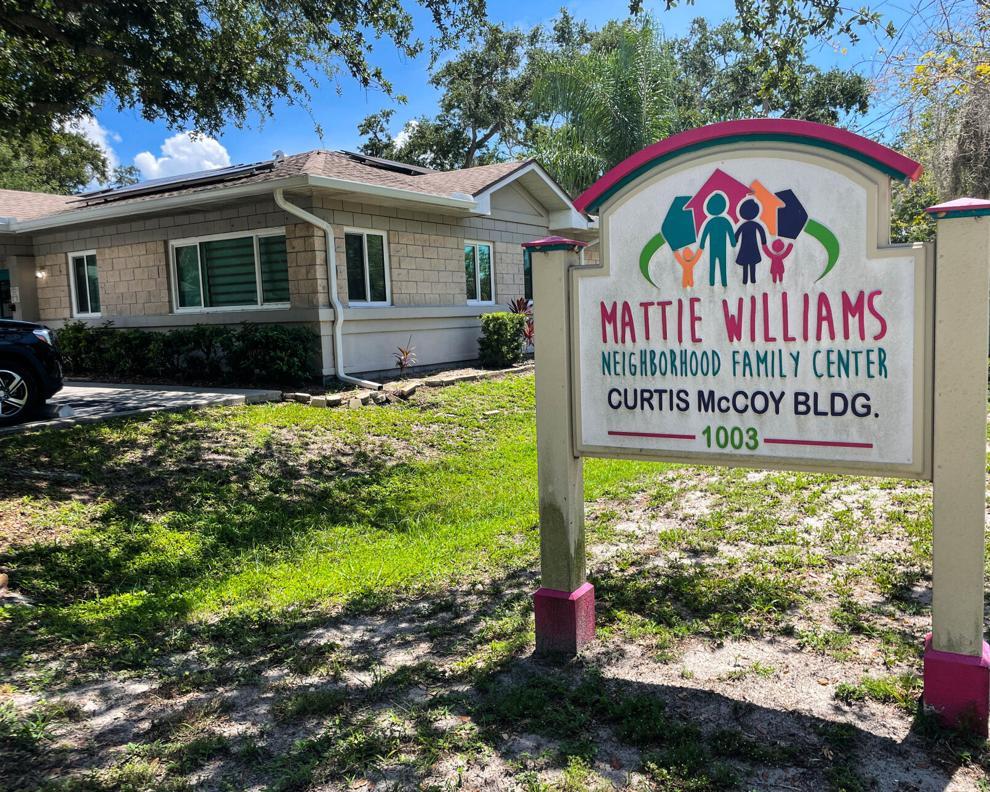 Indeed, the center today hardly resembles the food pantry Hooper inherited in 2008. The facility boasts new paint, roof, air conditioning, flooring, signage, and other improvements as well as many more goods and services, summer camps and after school programs and the recent addition of a refrigerated van that allows for easier transport and distribution of fresh foods. Hooper has also been instrumental in securing city and county funds for a 1,400-square-foot expansion, which would allow them to build an additional event room as well as reconfigure the cramped office space.
According to Hooper, an avid softball fan known to vociferously root for her alma mater, the Michigan Wolverines, overseeing the center's many improvements while continuing to provide services for a growing number of residents is what she's most proud of during her tenure.
"I was a visionary when the food pantry moved and we started offering more products and services," she said, noting the center enjoys partnerships with fellow nonprofits like Oldsmar Cares, Hope Village and Feeding Tampa Bay. "I saw it was a critical need that would grow, and it has. When I started, our annual budget here was $275,000. Now it's $1 million. And it's taken a while. But growing the center and being able to serve 20,000-25,000 people (annually) who use our services was always important to me, and it was important to do it the right way. So, we've done everything we're supposed to do to enrich people's lives."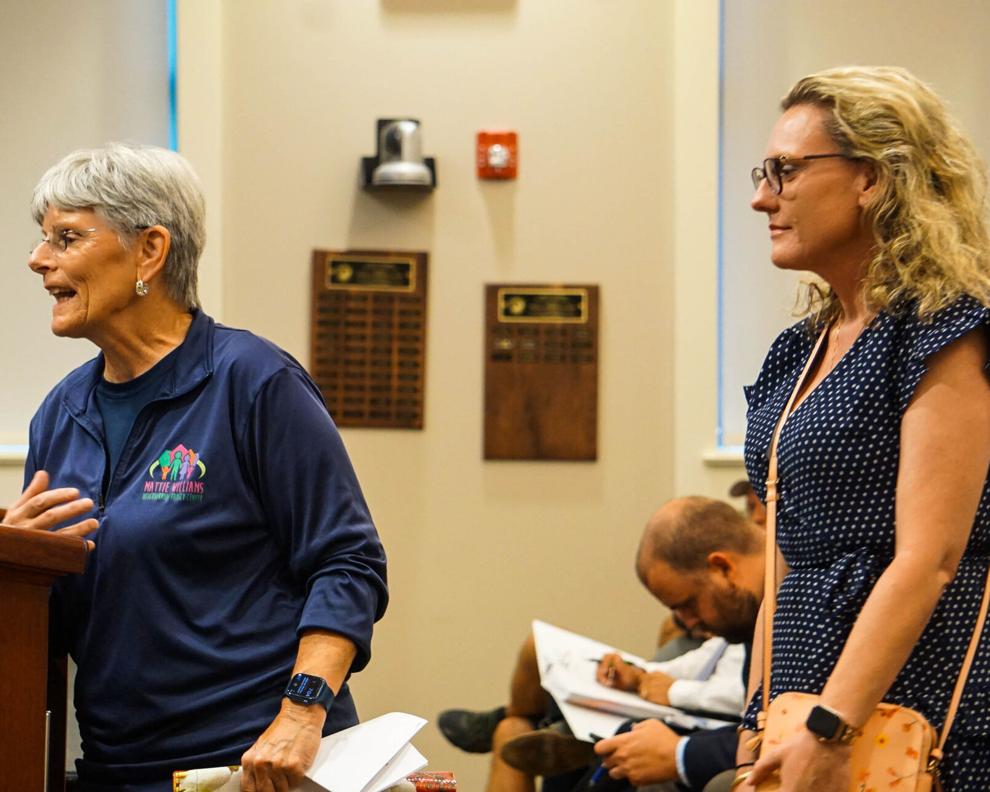 In June, Hooper made the short trip to Oldsmar to speak to the City Council and let them know she was stepping down. After appearing beside her Oldsmar Cares counterpart, Joanne Fitzpatrick, to speak about how the two organizations united during the pandemic and to hand out colorful reusable tote bags to everyone on the dais, Hooper introduced her successor, Danielle Husband, before saying goodbye.
According to her LinkedIn bio, Husband has spent the past four-plus years as the senior director of programs for the Catholic Charities Diocese of St. Petersburg.
"I'm turning the reins over to her, but she doesn't know she doesn't have to put a cot in the building yet!"
The remark got a big laugh, but it also accurately reflected how much time it feels like Hooper has spent in the building over the last decade and a half. When asked if she would be sad when she walks out the door for the last time, Hooper said, "Probably, but it's time for me to step back and let someone new step in and take it to the next level. I took it to this level, and it's time for someone to take it forward."
Before walking out past the "Hooper Harbor" street sign she received at the end of her commission tenure, Hooper let it slip she might not leave on July 31 as she wants to help Husband ease into the transition as well as continue to assist with the expansion plans. She also said she plans to keep volunteering in town, proving that while she might be stepping aside, Hooper isn't going anywhere anytime soon.
"It's all about service," she said. "That's what I'm passionate about, and that's why I'm here."