SAFETY HARBOR — In 1972, the Oakland Athletics won the World Series. Dick Allen of the Chicago White Sox was the American League's Most Valuable Player and Johnny Bench of the Cincinnati Reds was the National League's MVP.
Baseball was also just getting its start in Safety Harbor, with the formation of the city's first little league. Now, 50 years later, the organization is celebrating a big anniversary in a number of ways this spring.
There was a ceremony marking the anniversary at the start of the season in February, and the teams' jerseys feature a logo commemorating 50 years. A contest was held to create a design that adorns shirts and other memorabilia for sale at the concession stand.
The Safety Harbor Little League has more than 300 boys and girls enrolled this spring season, according to league President KC Trier. There are 22 baseball teams and seven softball teams that practice and play from February through the end of this month.
Trier believes the lessons learned through playing Little League are invaluable.
"The kids learn to follow directions — it's good, healthy competition," he said. "They also have to learn to be a team and to work together."
Trier has four sons, three of whom play baseball in the league and one who will be signed up as soon as he is old enough. He leads an active 24-member board of directors.
"Our board is a phenomenal, diverse group," Trier said. "We've been good at finding the right roles for the right people."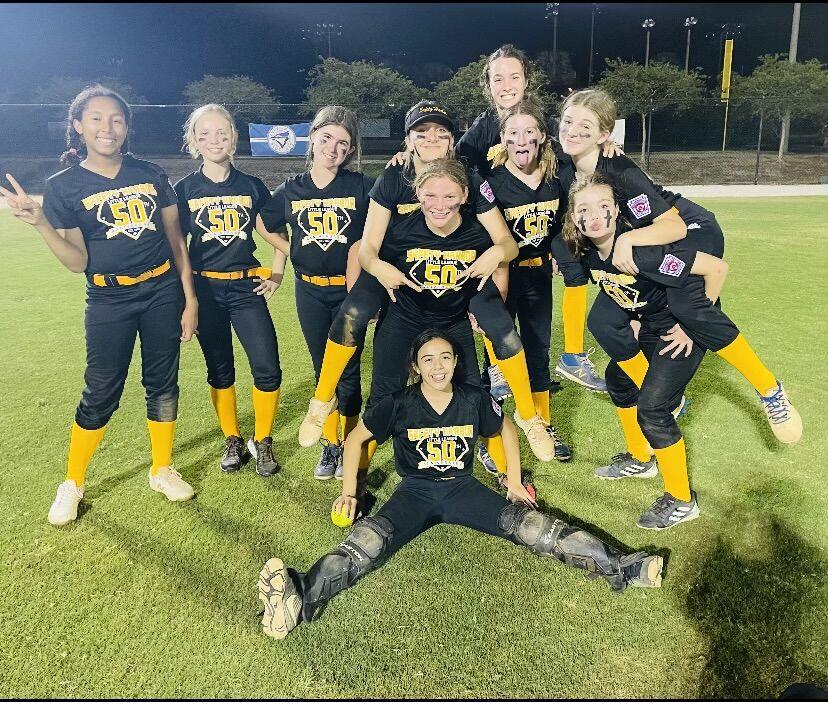 Genny Adams is board vice president. She coaches a softball team and has a 12-year-old daughter who plays.
She said there has been a resurgence of the sport in recent years.
"In recent years, participating in softball kind of took a dip but is now coming back with a vengeance," Adams said.
Kids who play Little League in Safety Harbor come from a variety of backgrounds and financial circumstances. Each year the league provides between 30 and 40 scholarships to children who are unable to afford the league fees, said Andrew Billiris, a past president.
"No one is left behind," he said. "Every child is afforded the opportunity to play."
Billiris believes that little league provides a safe space for children who are experiencing difficulties at home.
"The kids can leave everything behind when they come to play," he said. "When you get onto the ball field, you are all the same."
Billiris has been involved with the organization for more than 16 years. Though his own kids are now too old to play little league, he continues to serve on the board of directors.
"It's my happy place to go," he said. "You get away, and you see the future of our community. To see the league thrive is rewarding."
The history of the local Little League will be featured at the Safety Harbor Museum and Cultural Center on May 26 through Aug. 7. Photos and other memorabilia will be on display. For more information, contact the museum at 727-724-1562 or visit www.cityofsafetyharbor.com.