SAFETY HARBOR — As COVID-19 vaccines continue to be widely distributed, some coronavirus-related restrictions are starting to loosen up.
That includes the return of special events to several Pinellas County communities, as Dunedin, Palm Harbor and St. Petersburg have hosted events in the past few weeks. Oldsmar is soon to follow with Oldsmar Days and Nights, a three-day music and car festival scheduled for April 23-25 at R.E. Olds Park.
Safety Harbor is also about to jump back into hosting events again, as the city, Chamber of Commerce and other organizations are in the process of planning several shindigs this spring, including the sixth annual Beer and Burger Throwdown on May 8 and the Art and Seafood on the Waterfront on May 22-23. Chamber officials are also anxiously awaiting the go-ahead to restart their popular monthly Third Friday Music Series sometime in the near future.
"With Third Friday being on Main Street and a county ordinance in place it's pretty much impossible to close the street off," Susan Petersen, the chamber's president and chief executive, said recently in reference to countywide restrictions on gatherings of more than 1,000 people. "So, that's on hold, but we are encouraging local businesses to do something special every third Friday, food and drink specials or live music, so we can make it a special night and bring people back without having to close down the street."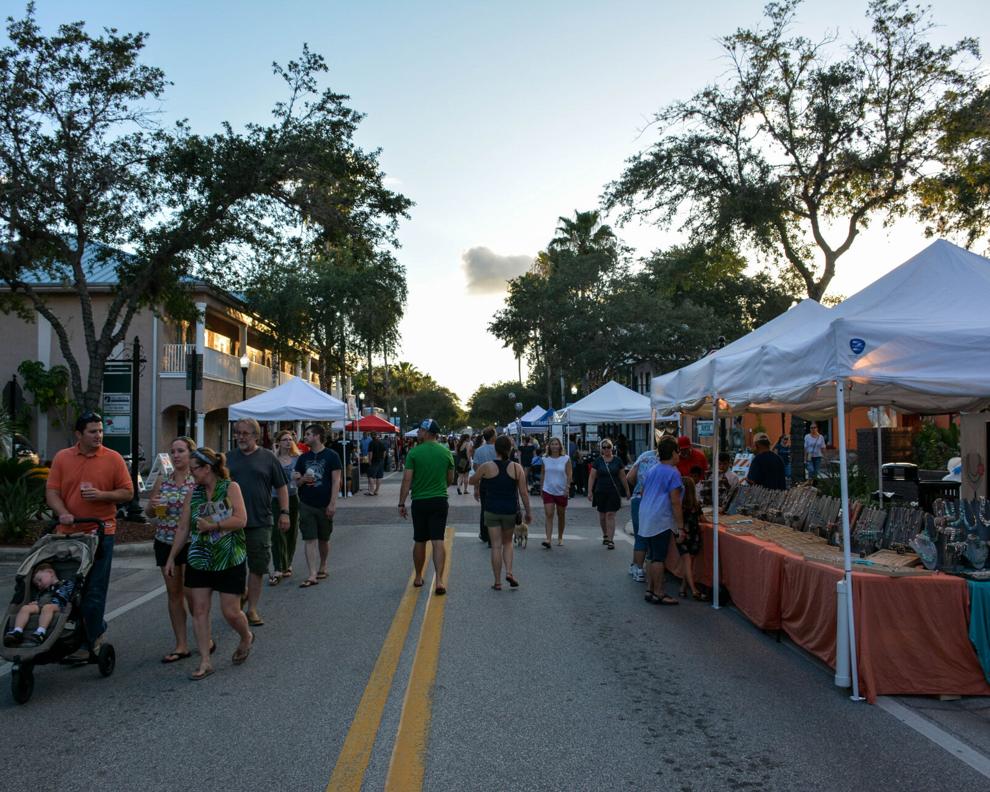 Petersen said the Beer and Burger Throwdown, which is hosted by Simply Events with the Chamber receiving proceeds from beer truck sales, is still set for May 8, and she noted plans for the Art and Seafood Festival are proceeding as they continue to meet with county, sheriff and city officials.
"There's an extra step where it goes to the sheriff for final blessing," she said, noting the event typically attracts 8,000-10,000 over two days but would be limited to roughly 2,600 per day under the new guidelines. "But they approved our safety plan and it's quite a detailed plan, so we're preparing for it as if it's going to happen. We already have 55 juried artists in place and a fantastic lineup of seafood, so we're excited for it."
Petersen said this is typically the busiest time of year for special events, with the waterfront entries as well as the chamber's annual health and wellness expo, which is being held at Nova Southeastern University in Clearwater in June. She noted they are just as anxious to get back to hosting Third Fridays as residents and business owners are to have them.
"We want Third Fridays and to come back ASAP, too," she said of the long-running event that features dozens of vendors and live entertainment spread across seven downtown blocks. "But there's a lot of hoops we have to jump through first in order to make that happen."
According to City Manager Matt Spoor, the highly anticipated return of special events to Safety Harbor is going to be a cautious, deliberate process, and he pleaded with patrons, vendors and others to be patient as they all learn how to navigate the post-COVID world.
"We look forward to partnering with the event organizers to ensure the Pinellas County Event Emergency Order and approved COVID-19 Event Safety Plan is being followed for the safety of the event vendors and participants," Spoor said via text last week, noting they are ready to welcome events back after the yearlong layoff. "We ask all who wish to participate in the upcoming events to follow posted event-specific safety rules and practice patience and common courtesy while doing so."
For more information on upcoming special events in Safety Harbor, visit cityofsafetyharbor.com.