SEMINOLE — It was a balmy Tuesday morning; the sun was beating down and a light breeze teased the air. Cars were lined up in a makeshift maze on the campus of Seminole United Methodist Church as their drivers waited patiently for a truck to arrive.
About a half an hour later, an 18-wheeler pulls into the driveway and stops. Lewis King steps out to greet church volunteers.
"Sorry for the delay," King said. "I tell you, I-4, it's called malfunction junction for a reason."
Traffic notwithstanding, King's truck, filled with fresh fruit and vegetables, was a welcome sight.
For the last month, King, who owns and operates Oponay Farms in Lakeland, has made his way to the church to set up a weekly drive-thru farmer's market.
The market is the result of a partnership between the church and the farm, that while mutually beneficial, is also a unique effort to adapt to the COVID-19 outbreak.
Worries over the health of elderly congregants who might be exposed to the virus while shopping prompted church officials to reach out to the farm.
"It is a win-win situation in the opinion of the church," said church trustee Jack Johnson. "Farmers can't get rid of their crops fast enough. It's a win for the congregation and the community because they don't have to go to a crowded grocery store to shop and endanger themselves."
The process is relatively simple, Johnson said.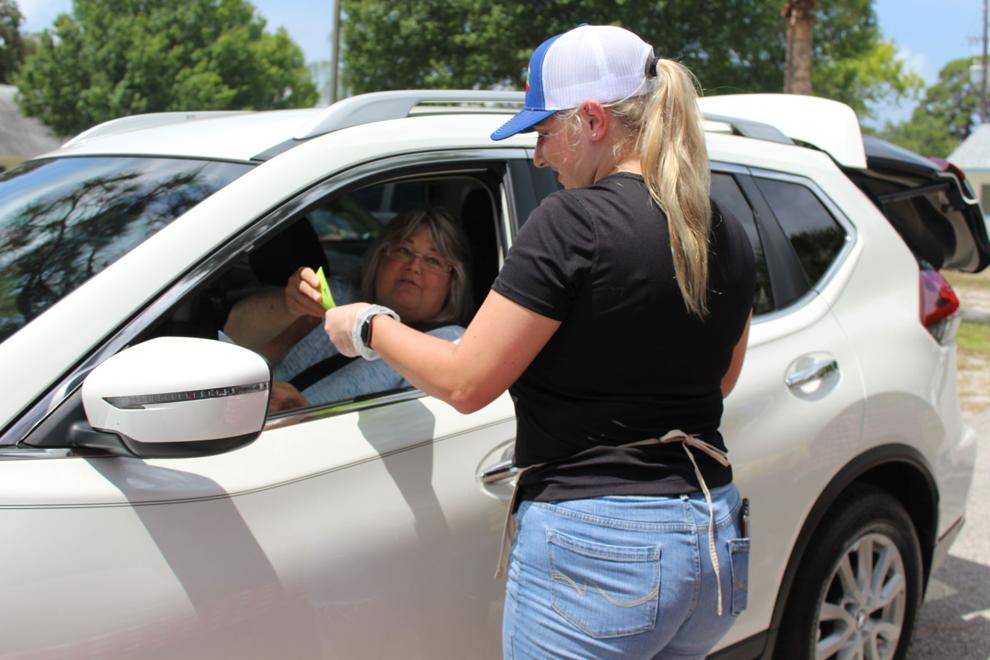 Customers are given a menu made up of a variety of farm-fresh fruits and vegetables, including cantaloupe, strawberries, peaches, blackberries, blueberries, potatoes, eggplants, cucumbers, okra, homemade pickles, string beans, squash — just to name a few.
At a second checkpoint, a farm worker will take the list and begin to fill the order. Once the order is complete, the box is delivered to the vehicle. And that's it.
"It helps the older people because they can't get out," Johnson said. "It's an excellent program. We have a lot of older people and a lot of young people coming through who enjoy farm-fresh food."
Johnson said that between 100 and 200 customers visit each week. The church receives $1 per each box sold, which also benefits its congregants.
"They also give us a few extra boxes on the side for needy people in our parish," Johnson said.
It's also been a life raft for King and his family, who have operated the farm for four generations.
"During the pandemic, we started doing this because we weren't able to hold our U-pick that we normally do on top of our conventional farm operation," said Ryan King, Lewis' son. "It's really kicked off, so that's why we are over here."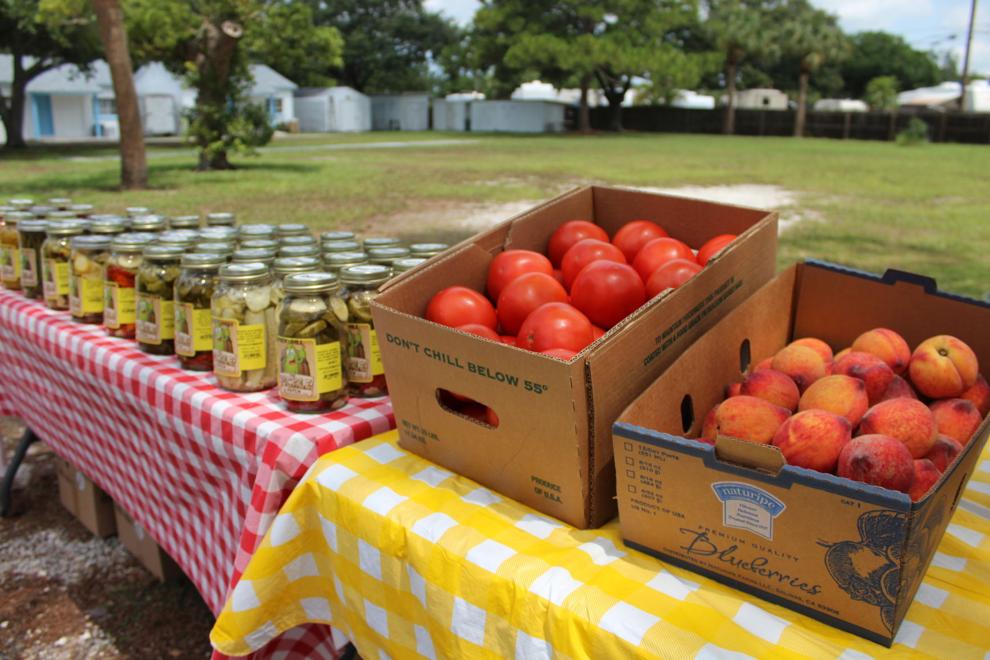 Through a network of farmers throughout the nation, Ryan said they will be able to offer a variety of fruits and vegetables, even if they are out of season.
"We didn't realize there was a huge want for fresh produce for the everyday person. It was just by chance that we came across this at our farm," Ryan said. "It's been a breath of fresh air to me and my dad and all of our family. The want and need and desire for consumers who want local produce and want to know where it came from and who is growing it. It's a big deal for us."
The market is now held weekly on Wednesdays from noon to 6 p.m. at Seminole United Methodist Church, 5400 Seminole Blvd., Seminole.
To learn more about Oponay Farms, visit www.oponayfarmsllc.com or on Facebook at www.facebook.com/Oponay-Farms-LLC.