LARGO — For the past three months, Habitat for Humanity has been unable to use one of its key tools in helping to build homes: volunteers.
While the coronavirus pandemic may have slightly slowed the nonprofit housing developer's production, it hasn't stunted its ambition.
Three large projects underway or in the works in central Pinellas County prove that.
The newest one is in northwest Largo bordering both Belleair and Clearwater, said Mike Sutton, president and CEO of Habitat for Humanity of Pinellas and West Pasco Counties.
The group has a roughly 8-acre piece of undeveloped property under contract on the south side of Martin Luther King Jr. Avenue between Clearwater-Largo Road and Missouri Avenue.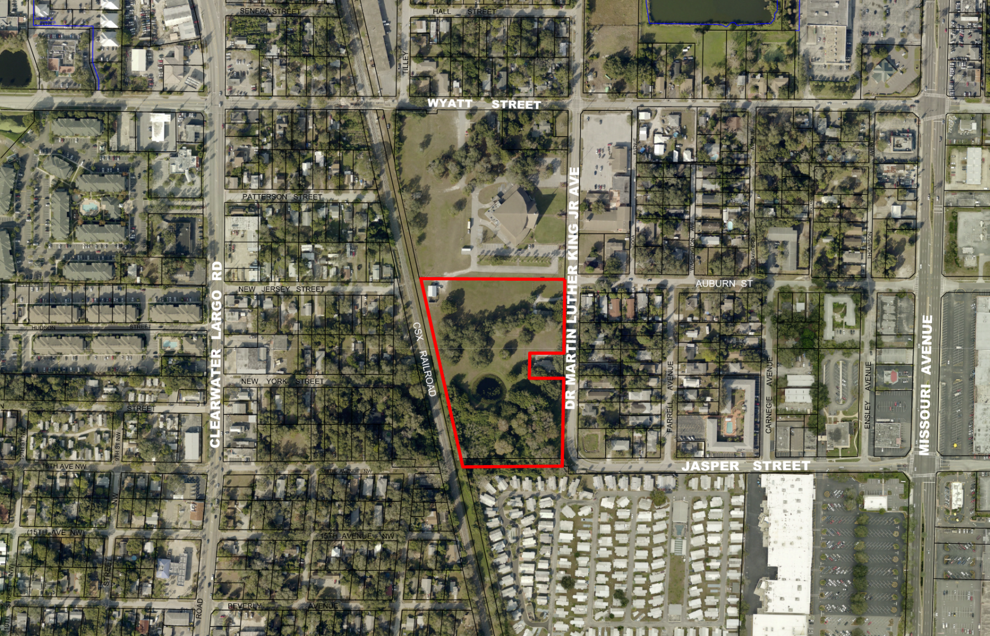 "The idea is that we'll eventually build out approximately anywhere from 50 to 60 units on the property," he said of the site at 1756 S. Martin Luther King Jr. Ave.
It's not a done deal yet, though, because the city's comprehensive development code only allows for 30% of the units on the site to be affordable housing.
Habitat's proposal actually led the city to look twice at its code to allow for developers to add more affordable housing in certain areas, and city commissioners June 16 gave staff the green light to explore the changes.
"I think it's a good move from the city's standpoint to kind of modernize that wording of the code a little bit better," Sutton said.
Greater Ridgecrest
That project will need some time before it takes shape, but Habitat's efforts nearby are already bearing fruit.
Just ask the Smith, Massey and Taylor families, who celebrated the completion of the Habitat homeownership program by receiving the keys to their new homes in Dansville on June 23.
The Dansville and Ridgecrest areas, which are historically African American communities off Ulmerton Road in unincorporated Largo, have been a focal point of Habitat and Pinellas County the past few years.
"The work we continue to do in Dansville and Ridgecrest are really important for our mission and helping a community that has seen very little investment over the last 20 years or so," Sutton said.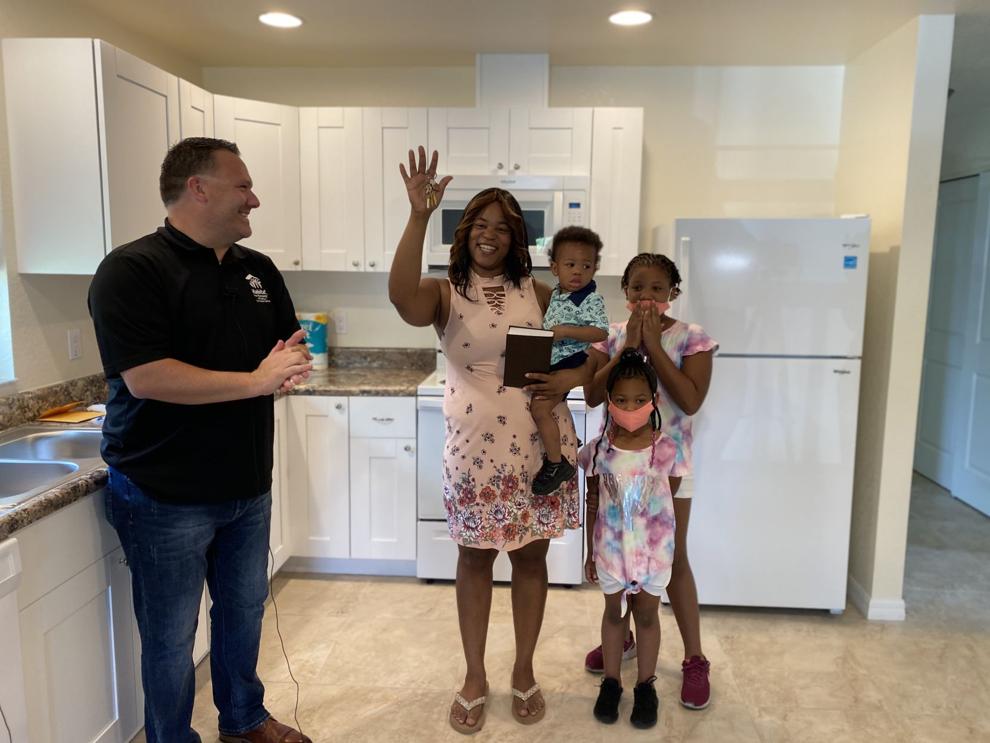 The group has completed 23 homes in Dansville and 27 in Ridgecrest with another six to go.
And the group isn't stopping there.
On June 23, the County Commission approved the sale of 27 lots in Dansville to Habitat for $455,000.
"That will allow us to kind of double our footprint there," Sutton said.
The county has invested about $7.78 million in redevelopment activities in that area, which has included the acquisition of 31 acres of property, the elimination of slum and blight conditions and numerous infrastructure improvements.
It has also given 10 parcels to Habitat at no cost, and the group has purchased 15 others for $209,100.
"Those two areas … have really benefited from additional housing, home ownership and changing the numbers from a pretty heavy rental community to much more home ownerships," Sutton said.
Big project, challenges
Habitat's most ambitious project yet is currently underway in Pinellas Park at the northeast corner of 68th Street and 62nd Avenue North.
The nonprofit paid $2.1 million for the 7.3-acre piece of land in 2018.
"Our ultimate goal is to get about 70 to 75 homes on that property," Sutton said. "We've completed 15 of the homes and we're building out that project over the course of the next year or two."
COVID-19 isn't helping the cause, though.
Habitat's volunteers are the cornerstone of its operations and Sutton said the pandemic has forced them to sit on the sidelines.
"We use volunteers on about 40 to 50% of our builds. … For the last three months we have not used volunteers, so we've been able to continue to build homes and serve families, but maybe at a little reduced pace at what we're used to," he said.
It's also been a challenge for the homeowner candidates, he said, because they take pride in helping to build their own homes.
Instead, the group is focusing their "sweat equity" on additional homeowner education classes.
Like most nonprofits reliant on donors, the pandemic has also dealt a financial blow to Habitat's coffers.
"I think it's forced us to be a little creative," Sutton said. "So, we're relying on our ReStore operations and we're definitely relying on our donor pool to help us through a little bit of a rougher time. But we're committed to continue to serve more families and we're committed to continuing to advance the mission forward."